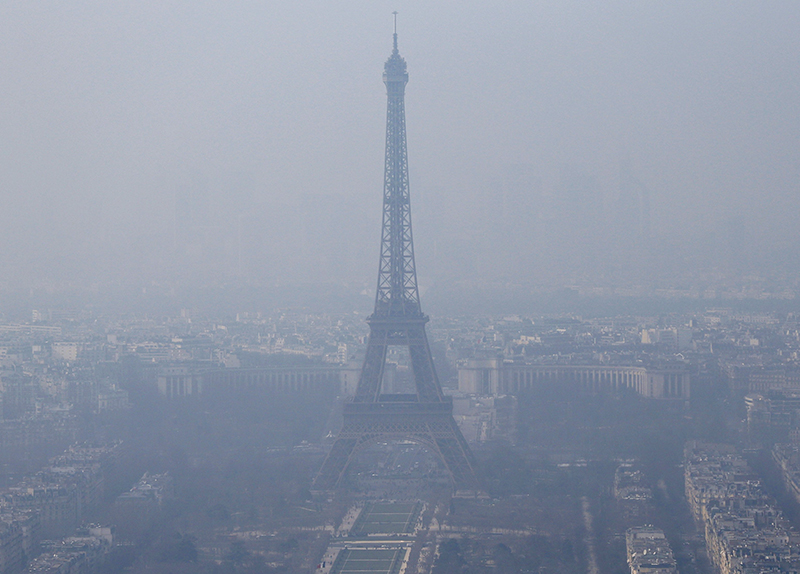 Clean air is an essential part of daily life. Just like water, people take it for granted, but without it, they cannot stay healthy. Breathing polluted air for a long time can cause asthma and other diseases. A lot of cities including those in China, Brazil, and Indonesia are suffering from air pollution. French cities are no exception.
Paris is experiencing its worst and most prolonged winter pollution in 10 years, mainly because of horrible traffic. The Eiffel Tower is surrounded by smog. According to AirParif, which monitors air quality in France, pollution levels in Paris have been dangerously high. This is largely due to excessive carbon emissions from vehicles and domestic wood fires and a windless winter that has trapped polluted air in Paris.
Paris city officials are taking measures such as "half traffic" to solve the problem by limiting the use of cars and making public transport free of charge. The city has also pledged to get rid of diesel vehicles by 2025.