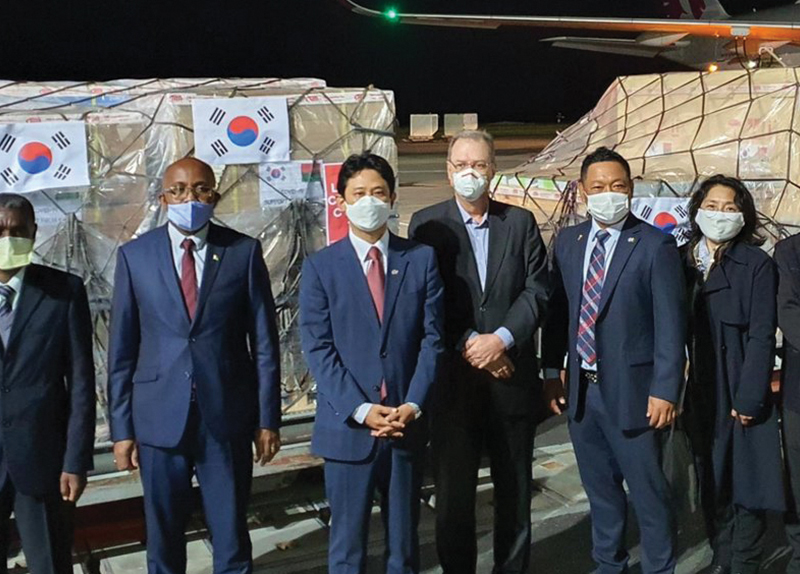 The Korean government sent W756 million worth of medical equipment to Madagascar, an island country located in the Indian Ocean nearby the coast of East Africa.
Korea's medical equipment arrived on the island on June 2. Numerous supplies were reportedly delivered, including 15,600 coronavirus test kits, protective equipment, and medicine.
The Korean embassy in Madagascar stated that the island's government arranged a special flight to carry about four tons of relief supplies. Madagascar will use the test kits at its first independent COVID-19 testing center later in June when it opens.
Media outlets complimented the government's support, as it could strengthen the diplomatic relationship between the two countries. In addition, it could create a new opportunity for nonprofit organizations and medical equipment companies in Korea to expand their influence outside of the country.
Madagascar was liberated from France in 1960 and it established diplomatic relations with Korea in 1962. 80 percent of the world's vanilla is produced in Madagascar, and agriculture is a main component of the economy.