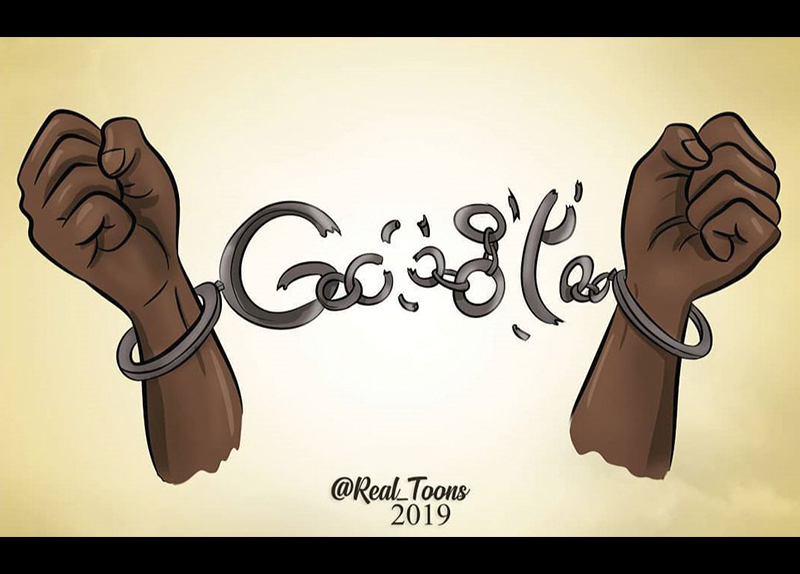 A Google Doodle is a special, temporary design of its logo on its homepage that commemorates holidays, events, accomplishments, and notable figures. Davian Chester, a digital artist who lives in Columbus, Georgia, was surprised when he visited the Google homepage on June 19 because he didn't see a doodle that honors the day. It was Juneteenth, an American holiday that commemorates June 19, 1865, when the abolition of slavery in the U.S. was announced.
So Chester drew a piece that depicts two black arms in shackles with broken chains. The broken chains formed the word Google. He didn't expect to get the attention he received when he posted it on Facebook, Twitter, and Instagram. It was shared 64,000 times on Facebook alone, and Google approached Chester to talk about a possible job offer. His friends even created a fundraiser on Facebook to put up a billboard of Chester's drawing in their town, and it's up now.
Chester's dream is to work at Disney, but now he's waiting for a response from Google on the job offer.