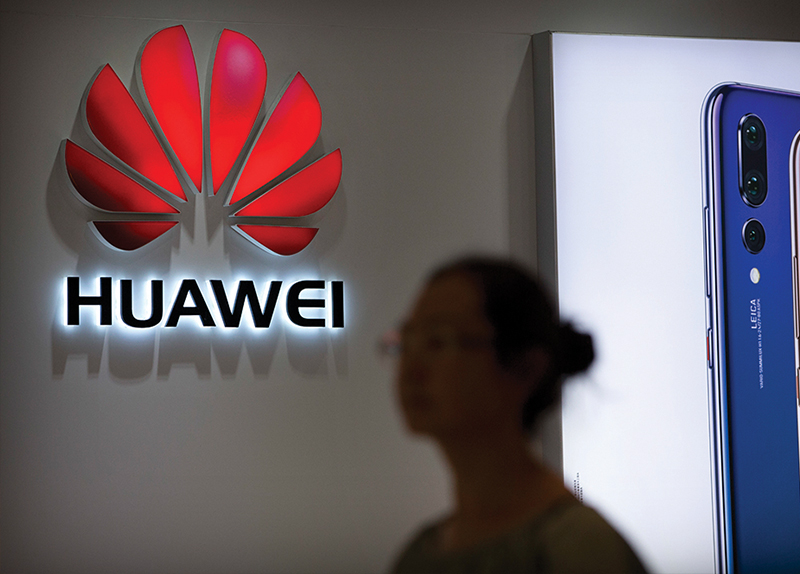 Meng Wanzhou, chief financial officer of Chinese telecom giant Huawei, has been released on bail. She was being held in Canada on suspicion of violating U.S. sanctions on Iran.
Meng, 46, was arrested on Dec. 1 in Vancouver upon American request. The incident has led to an international diplomatic dispute, further eroding relations between China and the U.S., which are currently embroiled in a trade war.
The specific charges against Meng, who is the daughter of Huawei's founder, related to how she portrayed her company's dealings with Iran to international banks. This could have led banks to inadvertently break sanctions against the Middle-Eastern country.
Meng's bail was set at 10 million Canadian dollars (W8.4 billion) by Justice William Ehrcke, and the decision was met with applause in the courtroom. She will be required to wear an ankle monitor and stay home between 11 p.m. and 6 a.m. To guarantee that she would not flee the country, five friends of the executive pledged home equity and other assets on her behalf.
The next step will be to judge the evidence against Meng. If it is deemed strong enough, she faces extradition to the U.S. It is up to Canada's justice minister to make this decision.
If Meng does end up being extradited, she will likely be charged in the U.S. with conspiracy to defraud multiple financial institutions. She would face multiple charges, each with a maximum sentence of 30 years in prison.
Upon Meng's arrest, China threatened severe consequences if she were not released. They followed through quickly, arresting two prominent Canadians in the country less than two weeks later. On Dec. 13, entrepreneur Michael Spavor and former diplomat Michael Kovrig were detained. China has confirmed the arrests, and the Canadian embassy is reportedly involved in ensuring that their rights are being protected.
Donald Trump has stated that he would intervene on Meng's behalf with the U.S. Ministry of Justice if it would help secure a trade deal with China or protect U.S. security. In the meantime, the U.S. is considering issuing a travel warning against China. Canada is considering a similar warning for its citizens.
The Chinese foreign ministry spokesman, Lu Kang, called Meng's arrest a "mistake from the start" and hinted that her release could lead to positive diplomatic outcomes. He declined to comment on the detention of the two Canadian citizens.