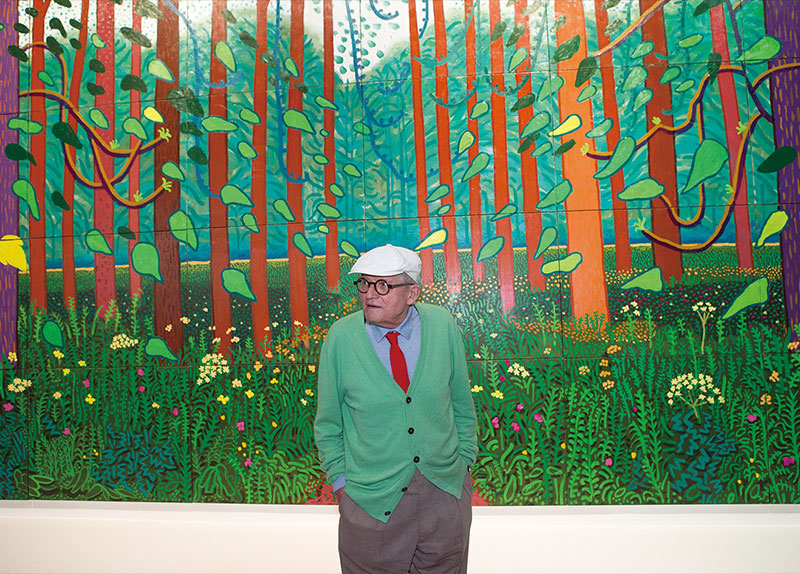 Pop art is a formidable art movement that arose in the 1950s and flourished in the 1960s in the U.S. and Britain. Pop art drew inspiration from popular and commercial culture, starting as a rebellion against the prevailing approaches to art and culture and conventional ideas on what art should be.
Although people today associate pop art with the works of American artists such as Andy Warhol and Roy Lichtenstein, the movement actually began in Britain. British pop artists sought to destabilize a long-held art tradition of focusing on mythological, biblical, or emotional themes. Pop art became the medium through which these artists expressed their desire for change.
British pop art initially adopted many aspects of Dadaism, but it eventually began drawing from contemporary culture. Artists infused motifs with humor and novel techniques such as collage and commercial screen printing. Among the most renowned British pop artists were David Hockney, Eduardo Paolozzi, Richard Hamilton, and Peter Blake.
Although British pop art draws heavily on American advertising from the post-World War II consumer boom, it was fundamentally disparate from American pop art. American pop artists portrayed what they observed and experienced in their own culture. Meanwhile, their British counterpart viewed American pop culture from a distance and approached the movement more academically. Subsequently, as London's musical and fashion sectors grew, British artists also started incorporating their own culture into their artistic lexicon.