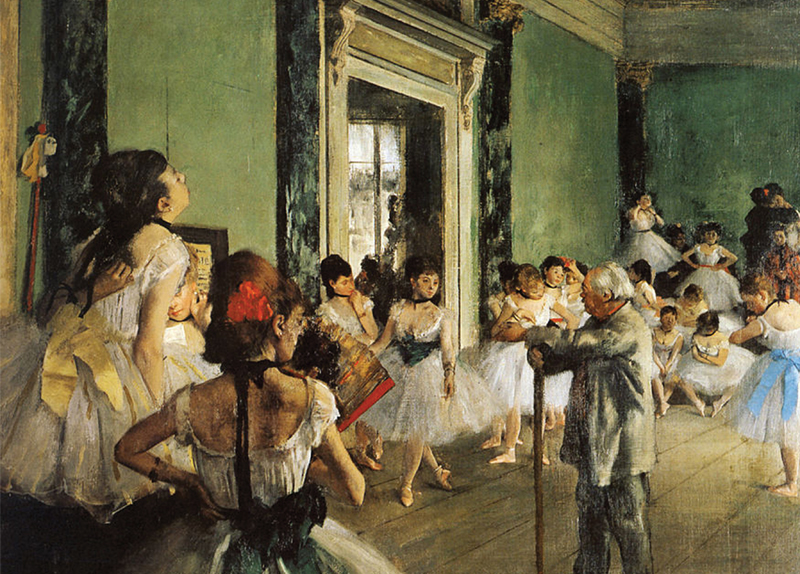 Edgar Degas was born as Hilaire Germain Edgar De Gas on July 19, 1834, in Paris, France. He was the first child of a wealthy banker and studied law to succeed the family business. However, he wanted to be an artist and enrolled in the ?cole des Beaux-Arts, an art school, in 1855. A year later, he went on a three year journey to Italy. There, he studied and painted the works of the great Italian painters such as Michelangelo and Leonardo Da Vinci. In 1859, Degas returned to Paris and set out to begin his artistic career.
Ballet and ballerinas are the main objects of the paintings of Degas. He was enchanted by the charm and movement of them, and tried to paint it on a canvas. He especially caught the moments when ballerinas were yawning, stretching, or tying their shoelaces. These scenes were not shown in the any paintings before, but Degas drew them and depicted behind the scenes paintings of a fancy stage realistically. The Dance Class, one of his ballet-themed works, was painted in 1874.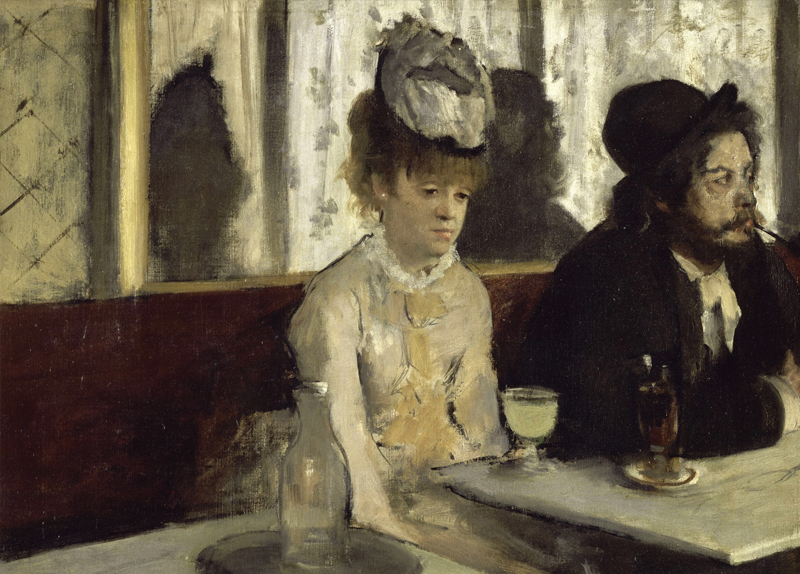 Degas also enjoyed bringing leisure activities and everyday life in Paris to the canvas. He was an observer of the city, as well as an artist. The models of the painting L'Absinthe, painted in 1876, were actress and model Ellen Andr?e, and bohemian artist Marcellin Desboutin. They are sitting in the Caf? de la Nouvelle Ath?nes, a popular venue for several Impressionists, modern artists, and intelligent Bohemians. Degas captured unvarnished aspects of Parisian life.