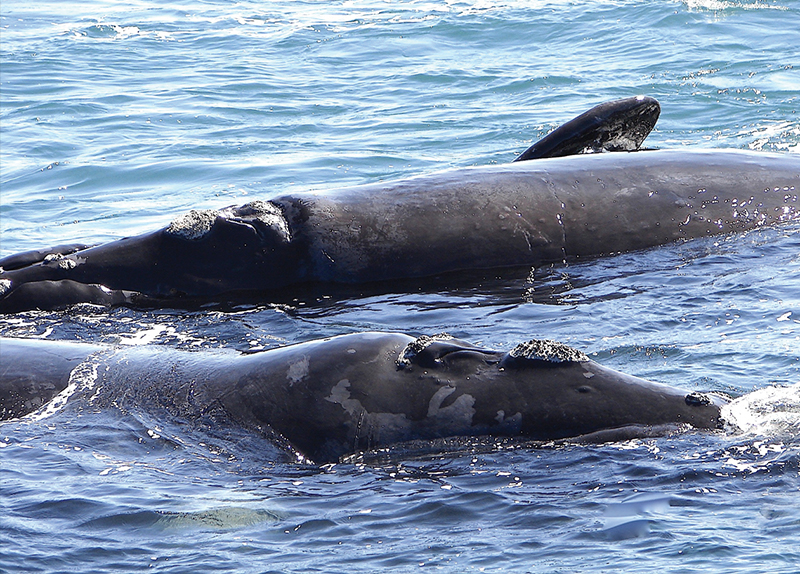 The annual migration of the southern right whale is in full swing, and the town of Hermanus, South Africa, is the place to go to see them. Located in the southwest of the country, the whales are often visible from cliffs in the town center.
1,347 of the whales were recently spotted, signaling that the migration is underway. A rare white baby whale was spotted alongside the coast with his mother. This coloration only occurs in about 4 percent of the whales.
Every year, Hermanus holds a whale festival, where visitors and locals can celebrate the giant mammals. It has been operating for 27 years now, and it includes live entertainment, food stalls, children's activities, and whale watching on both land and sea.
The Eco-Marine Tent at the festival helps educate attendees on the preservation of ocean life and the protection of endangered species. It offers a treasure hunt for kids on Saturday and Sunday, which is always a big hit.
The festival will be held from Sept. 28-30 this year. Some of the events include a classic car show, an orchard show, a street parade, and a harbor clean-up campaign.
Thousands of visitors attend the festival every year, and it offers a great venue for local artists and artisans to promote their work.