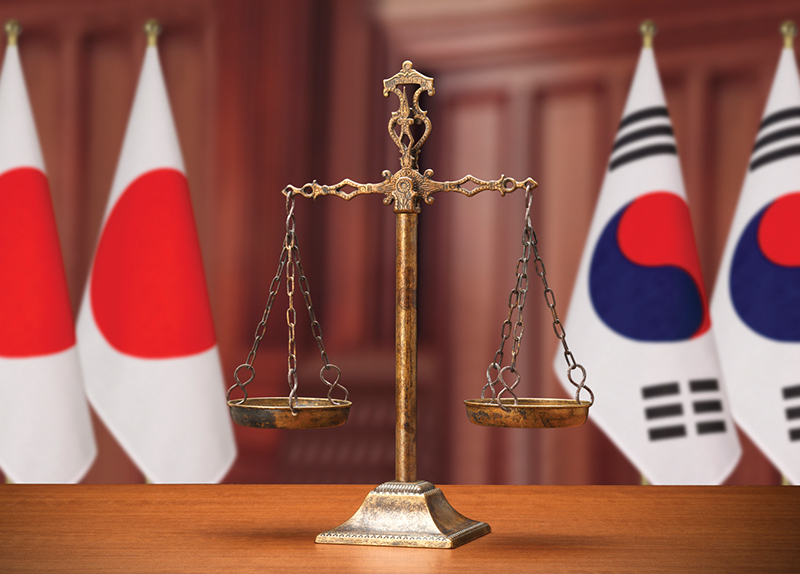 At the beginning of the month, Japan announced that it would begin restricting the export of certain products to Korea. As a result of that decision, each new contract between a Japanese supplier and Korean company must be individually approved, a process that creates an average delay of about three months.
The new restrictions apply to three specific goods that are used to make electronics such as display screens and computer chips. Japan claims that the restrictions are based on national security concerns, since the goods can also be used for military purposes. However, many people suspect other motives.
Last October, the Supreme Court decided that a Japanese company must pay four Korean plaintiffs W100 million each for their forced labor during the Japanese occupation. The company has refused, repeating Japan's position that all past issues between the two countries were resolved with the signing of the 1965 treaty. The Court has responded by seizing the Korean assets of the company. At the time, some feared that the ruling would potentially threaten the economic relationship between the countries, and it seems that those fears are now becoming a reality.
According to reports, Japan has requested that cases regarding the compensation for past forced labor be heard by an independent court. These restrictions may be an effort to pressure Korea into accepting that proposal, but that strategy does not appear to be working.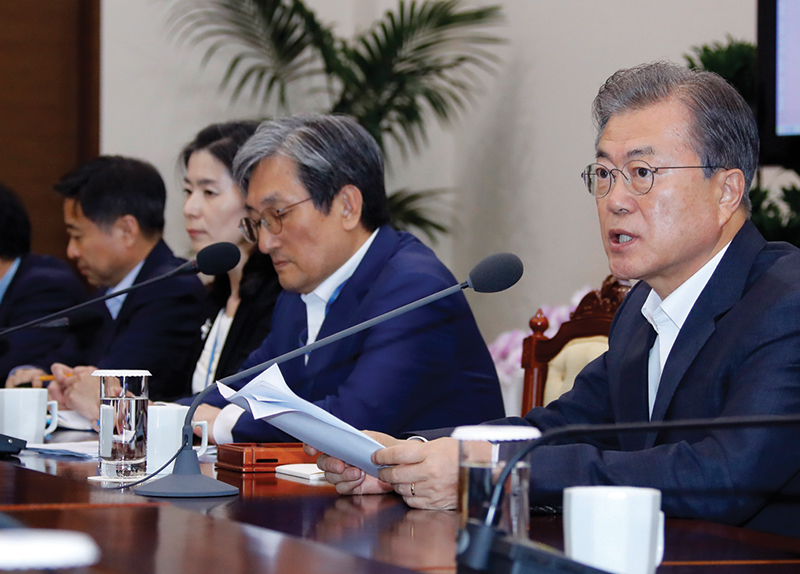 Korea is predictably unhappy with the development and has filed a complaint with the World Trade Organization. Japan, however, says that no regulations were violated.
Some Koreans are taking matters into their own hands, boycotting Japanese companies such as Daiso and Uniqlo, in addition to Japanese products like cars and beer. On the other side, the move seems to be popular in Japan, as only 24 percent of people polled by the Japan News Network disapproved of the restrictions.
President Moon Jae-in has asked Japan to reconsider and withdraw the restrictions, promising to "take responsive measures" if any Korean companies are damaged by the new policy. That seems unlikely, however, as Japan is reportedly considering expanding the restrictions to other markets, such as chemical and steel, and removing Korea from its list of trusted export partners. Japan produces nearly half of the world's silicon wafers, a vital element of many modern devices. A restriction on those silicon wafers could be especially harmful to Korean tech companies.