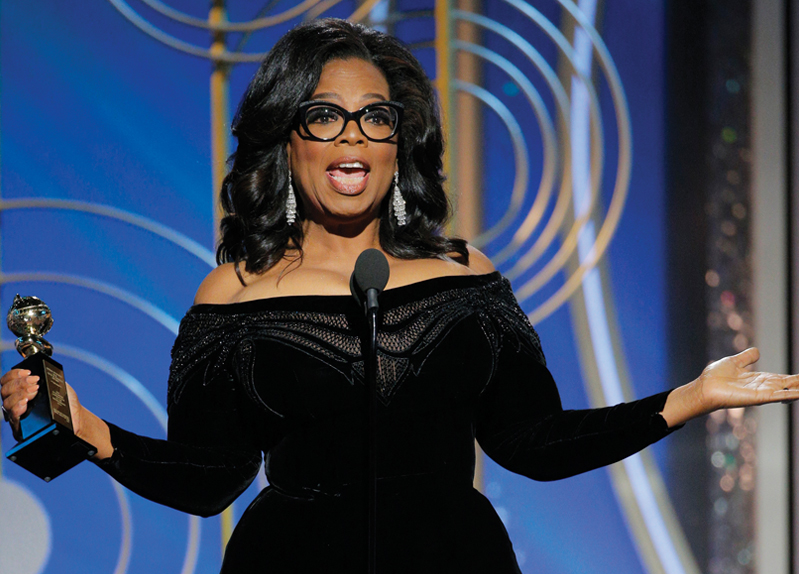 Over the last year, countless sexual assault and harassment cases against women in entertainment have made waves across the entertainment industry. Therefore at the 2018 Golden Globes award ceremony, it was tackled by Oprah Winfrey. Oprah came on stage to accept her Cecil B. DeMille Award, an award usually awarded to, "a talented individual who has made an incredible impact on the world of entertainment." Oprah did not miss the opportunity to pass across a powerful message to young girls and women across the world. "I want all the girls watching here, now, to know that a new day is on the horizon!" she said. "And when that new day finally dawns, it will be because of a lot of magnificent women, many of whom are right here in this room tonight, and some pretty phenomenal men, fighting hard to make sure that they become the leaders who take us to the time when nobody ever has to say "Me too" again."
The #MeToo campaign was founded by Tarana Burke and has served to bring to light the countless cases of sexual harassment against women around the world. It has become a world-wide phenomenon which has exploded following multiple allegations against Hollywood producer Harvey Weinstein. Numerous female celebrities, and even a few male celebrities have brought incidents of sexual harassment and abuse to light. In doing so, it has forever changed the male-dominated world of Hollywood. Multiple incidents of abuse were brought to light and have cost many famous actors, producers, and directors their jobs. It has shaped and changed the world many times over.
"Sexual harassment," Oprah noted in her speech, "transcends any culture, geography, race, religion, politics or work place. So I want tonight to express gratitude to all the women who have endured years of abuse and assault because they, like my mother, had children to feed and bills to pay and dreams to pursue," she said. "They're the women whose names we'll never know." The hall, filled with Hollywood's elite, rose at the conclusion of her speech with shouts of approval and a standing ovation. All of them were dressed in black in symbolic tribute to the movement.