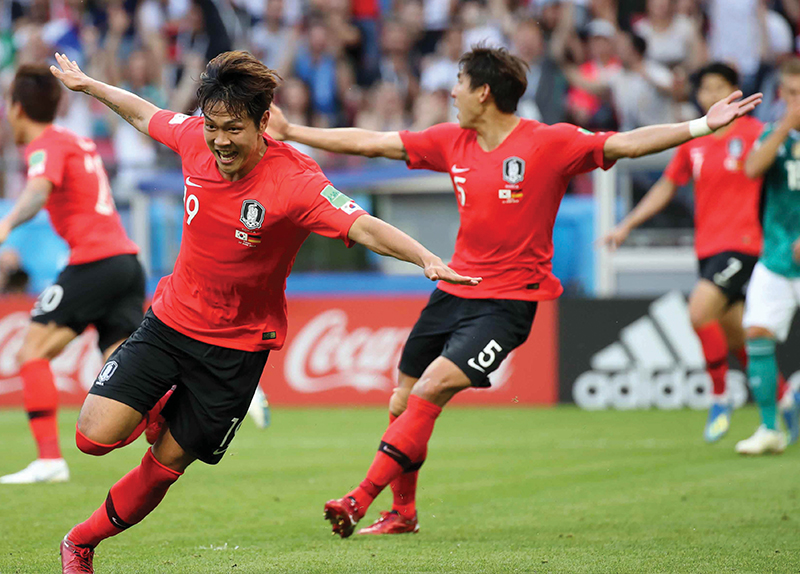 Germany was the reigning World Cup champion. They came in first place in the 2014 event in Brazil, beating Argentina in the final to take the crown. That earned them the No. 1 FIFA ranking.
But now, they've been knocked out of the 2018 event, losing to Korea, the 57th ranked team! It's one of the biggest upsets in World Cup history.
The score was 2-0 for Korea. The first goal was scored at 92 minutes by Kim Young-gwon. The second was scored four minutes later on an empty net by Korea's star striker, Son Heung-min.
This year's World's Cup is being hosted by Russia, and the Germany-South Korea game was held on June 27 in Moscow.
Many around Europe were quick to celebrate the loss. Germany is not a popular country, partly because of the Second World War and partly because of Germany's economic and political power in the European Union.
Mexico was very grateful to Korea because Germany's defeat allowed them to move on to the next round of the tournament. Unfortunately, Mexico didn't beat Sweden. That would have allowed Korea to move on, too.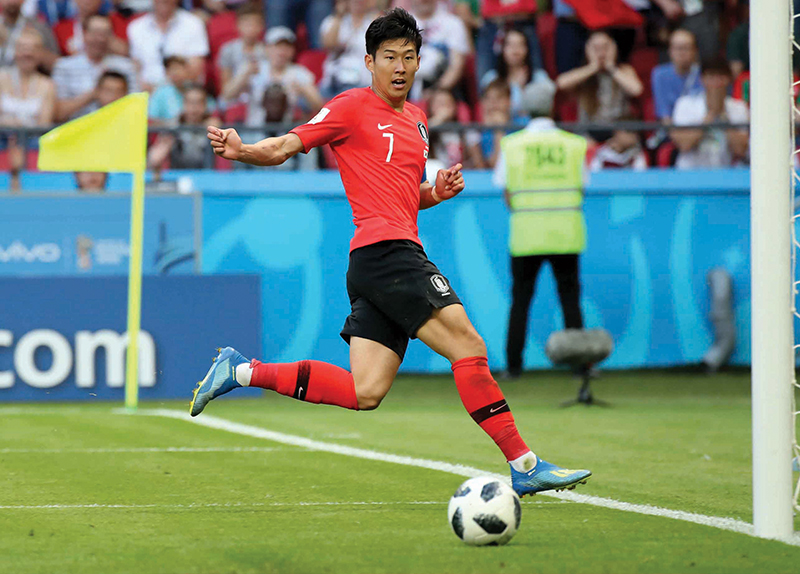 But the win by Korea was not just good luck. Statistics from the match show that the Koreans ran more and ran faster than the Germans.
This is the first time that Germany has been knocked out in the group stage at the World Cup since 1938. It's also the first time they've been beaten by an Asian team.
But they are not the only defending champion to be knocked out in the first round. This has been a trend lately. France in 2002, Italy in 2010, and Spain in 2014 were also knocked out early.
German players and fans were shocked, but Koreans were overjoyed. Even though the Korean team did not go on to the next round, the win was still an achievement. Germany is the strongest team ever beaten by the Koreans in a World Cup.
Germany has won the World Cup four times. Korea has only qualified for 10 World Cups but has taken part in every one since 1986. However, they have only made it past the group stage twice, in 2002 and 2010. Their best result was in 2002, when they placed fourth overall.