Earth and its one natural satellite, the moon, are tidally locked. This means that when we look up at the moon in the sky, we always see the same side of it: the bright side, you might say. It reflects the sun's light down to Earth.
We can see this side of the moon with our eyes, we can examine it with telescopes, and we've sent lots of spaceships and even people up to land on it.
But the other side of the moon, the dark side, is still a bit of a mystery. We can't see it, and no country has landed a spaceship there yet. Until just this month, that is, when China set a new space first by landing on the dark side of the moon.
The probe, called Chang'e, was first launched back in early December, but it didn't reach its target until almost a month later, on Jan. 2 at 10:26 in the morning. China announced the success the following day.
The probe landed in the Von Karman crater, near the moon's south pole. Soon enough, a rover was driving around sending back photos of never-before-seen parts of the moon.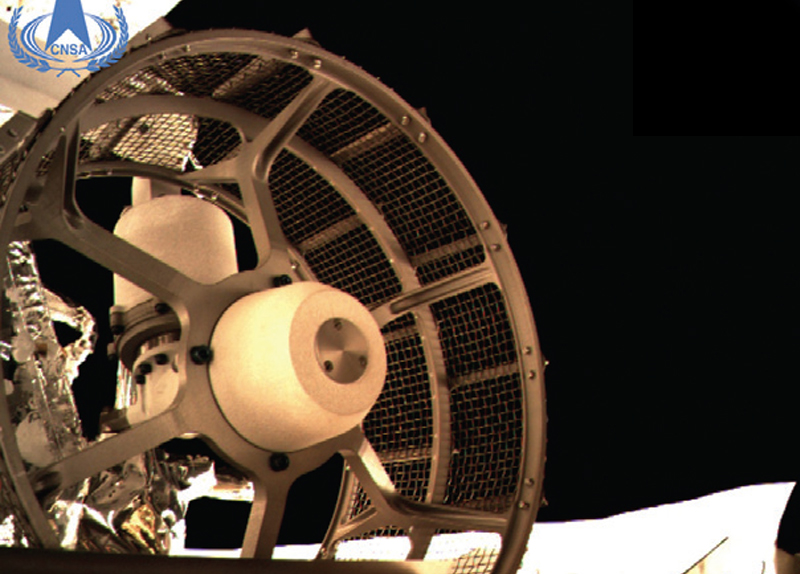 The mission opens up a new door in space exploration. Because the dark side of the moon is shielded from all the radio signals generated on Earth, it offers an opportunity to observe the universe without interference. Astronomers hope to learn more about the origins of stars and the evolution of nebulas.
But because the dark side of the moon is blocked from Earth, it presents a problem: How can researchers communicate with a spacecraft or rover? This conundrum has prevented the U.S. and Russia, who have both landed on the moon, from exploring that far.
China solved the problem with a relay satellite. The first photo came back to Earth a day after the spacecraft landed, showing the moon's pock-marked surface in high definition.
This mission solidifies China's position as a space power. In addition to reaching the moon, the country also launched more satellites than any other country in 2018.
The exploration of space has traditionally been dominated by the 20th century's two great superpowers, Russia and the U.S. But in the last 15 years, a number of new players in the field have emerged, including Europe, Japan, Korea, and even India.