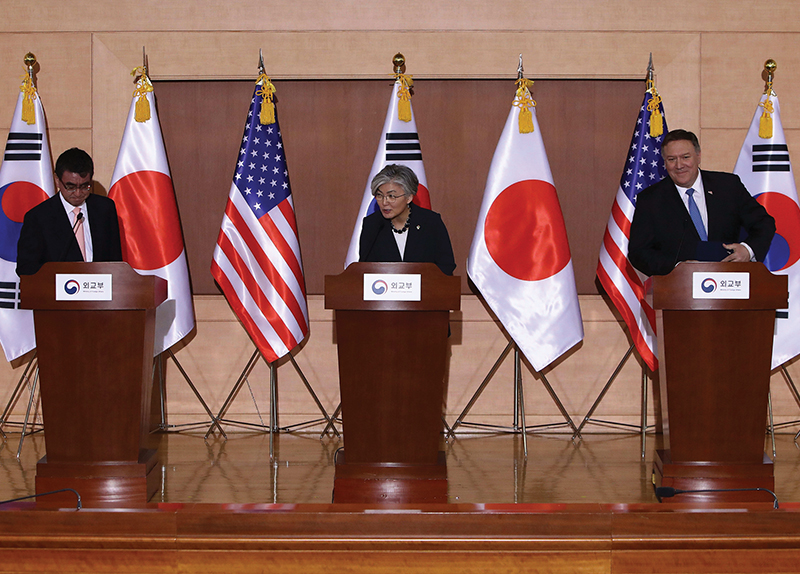 In a move that further divides the two countries, Korea has announced its withdrawal from a military information sharing agreement with Japan.
The General Security of Military Information Agreement (GSOMIA) was created to help Korea and Japan share military intelligence, specifically information about North Korea. It was signed nearly three years ago, after six years of negotiation. With Korea's announcement, the agreement is scheduled to expire in November.
Information will continue to be shared with Japan through an earlier agreement called TISA. However, through TISA, the exchange of each piece of information must be negotiated individually. GSOMIA was signed in part to improve the way information was shared through TISA.
The Japanese government has made it clear that it is unhappy with the decision and has asked Korea to reconsider. So far, no additional retaliation by Japan has been reported.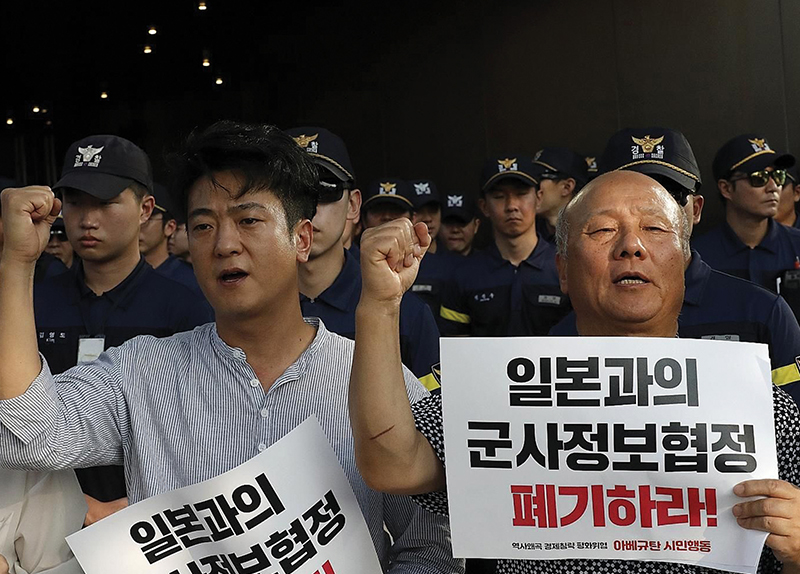 The announcement came after Japan limited exports to Korea, which itself was a response to Korean courts demanding that Japanese companies pay Koreans for forced labor nearly 100 years ago. Korean officials claim that the decision is not a reaction to Japan's retaliation and argue that the agreement was cancelled because it is not in the national interest to continue. If not directly related to the current trade war with Japan, the decision is likely a result of the damage that has been done to the relationship between the two countries during the dispute.
Some of Korea's other international relationships may also be affected. Since the U.S. relies on South Korea and Japan for support in its efforts to limit North Korea's nuclear weapons program, the government criticized the move and reportedly attempted to prevent it. The decision to cancel the agreement may damage Korea's relationship with the U.S., which has already been weakened by the Trump administration's demands that Korea pay more money for U.S. military presence in the country. Trump has avoided involvement in the dispute between Korea and Japan, calling both President Moon Jae-in and Prime Minister Shinzo Abe allies.
North Korea, on the other hand, which has opposed information sharing with Japan, is likely pleased with the decision. President Moon has expressed a strong desire to work with the North, and some people think that the move may be an effort to improve his relationship with Kim Jong-un.
A nationwide poll showed public support for the move, with almost 60 percent of Koreans approving of the decision.