North Korea has tested a hydrogen bomb, according to reports from Japanese and South Korean intelligence. This news was later confirmed by North Korean state media.
The nuclear test, which was carried out on Sept. 3 in the northeastern region of the country, was first detected by seismic anomalies which usually signal a nuclear experiment by the regime. Later, in an announcement on Korea Central Television, the experiment was hailed as a "perfect success."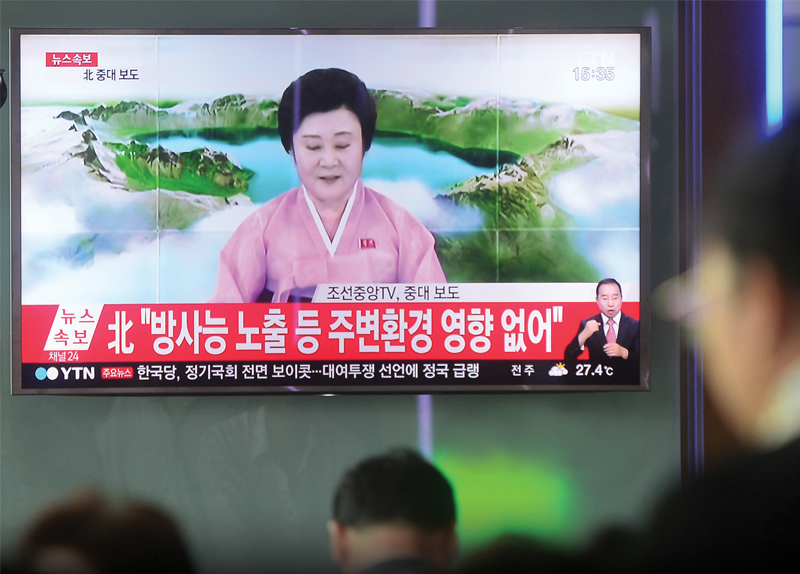 This test is now the sixth carried out by the government of the DPRK, and the first to use nuclear hydrogen technology. Hydrogen weapons, also known as thermonuclear weapons, differ significantly from atomic weapons in that they use the process of nuclear fusion to detonate. This is in contrast to the fission used by atomic weapons and similar to the process used in nuclear power plants. Fusion results in hydrogen atoms fusing together and thus releases far more energy, creating a much more powerful explosion.
The significance of the test is multifaceted. For one, the danger that North Korea poses has now increased drastically. The detonation of a hydrogen weapon is a turning point in not only the threat perception of North Korea to the United States, South Korea, and Japan, but of the wider threat of nuclear weapons to humanity. The current capability of North Korea is now estimated to be approximately 100 kilotons, or ten times the strength of their previous nuclear ability. In comparison, the bomb that destroyed the city of Hiroshima in 1945 was 15 kilotons. North Korea's new weapon could annihilate the city of Seoul with a devastating loss of life. If such an attack were to take place, casualties would likely be in the millions.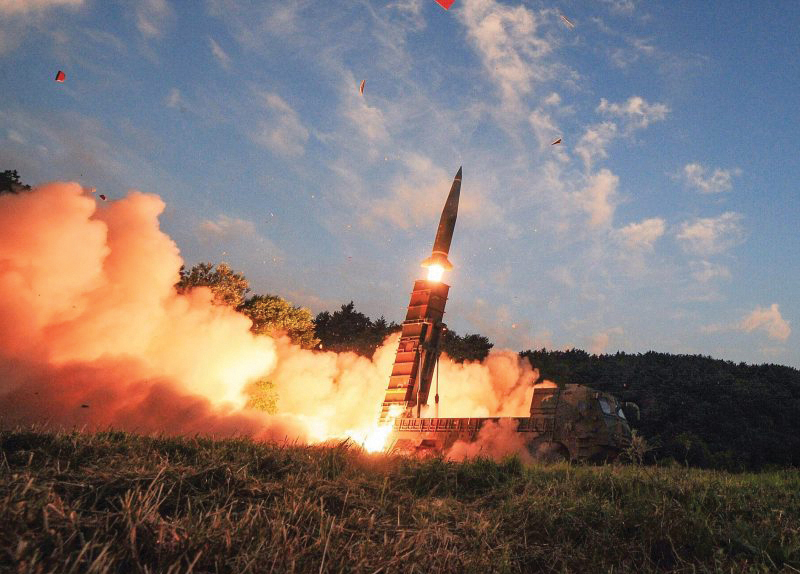 The reaction from the world community has been condemning. United States President Trump characterized the actions of North Korea on Twitter as "very hostile and dangerous to the United States." Furthermore, United States Defense Secretary James Mattis, head of the U.S. military forces, has promised that "any threat to the United States or its territories ? including Guam ? or our allies will be met with a massive military response, a response both effective and overwhelming." China and Russia also added their voices to the criticism as President Xi Jinping and President Vladimir Putin met in Fujian Province, with both condemning the latest test by North Korea. As Xinhua News reported, both leaders reaffirmed their commitment to a "denuclearized Korean peninsula."
The pressure is now on for the United States and its allies to appropriately respond to this latest provocation, before escalation to nuclear war, unthinkable as it may seem.