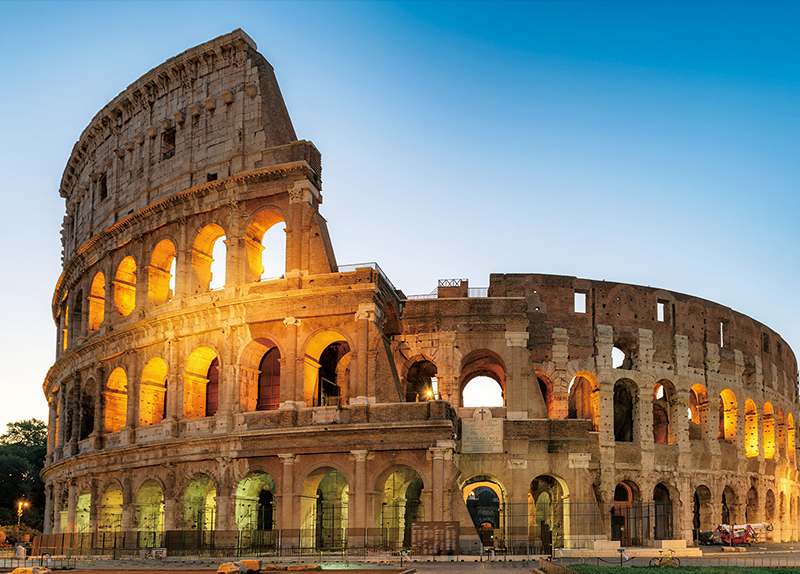 Unlike modern concrete structures, which show signs of decay after a few decades, the awe-inspiring monuments erected by the Roman Empire have remained relatively intact for two millennia. This curious long-lasting quality of Roman concrete is a mystery that has long plagued the scientific community. However, an international team of researchers led by the Massachusetts Institute of Technology (MIT) may have finally found the answer to this architectural puzzle.
From what we know of Roman concrete today, the Romans prepared their concrete mix in a similar process utilized by the modern variations. The durability of this ancient concrete has generally been attributed to its ingredients, specifically pozzolana ? volcanic sand from the Italian city of Pozzuoli. Favored by Roman engineers, pozzolana increased the concrete's resistance to corrosion. However, while the materials used by the Romans would have certainly produced strong concrete, that alone cannot account for the staggering lifespan exhibited by Roman architecture.
According to the research paper published in Science Advances on Jan. 6, 2023, it may have been the techniques involved in mixing these materials that bestowed Roman concrete its incredible longevity. While analyzing the 2,000-year-old concrete samples taken from a city wall at the archaeological site of Privernum in central Italy, the research team noted that the samples contained small white chunks of lime not found in modern concretes. Detected in nearly all Roman structures, these "lime clasts" had previously been brushed aside by the scientific community as evidence of sloppy mixing practices or poor-quality raw materials. But, suspecting that there may be something more to lime clasts than meets the eye, the authors of the 2023 study utilized various microarchaeological methods to gain new insights into their chemical composition and potential purpose.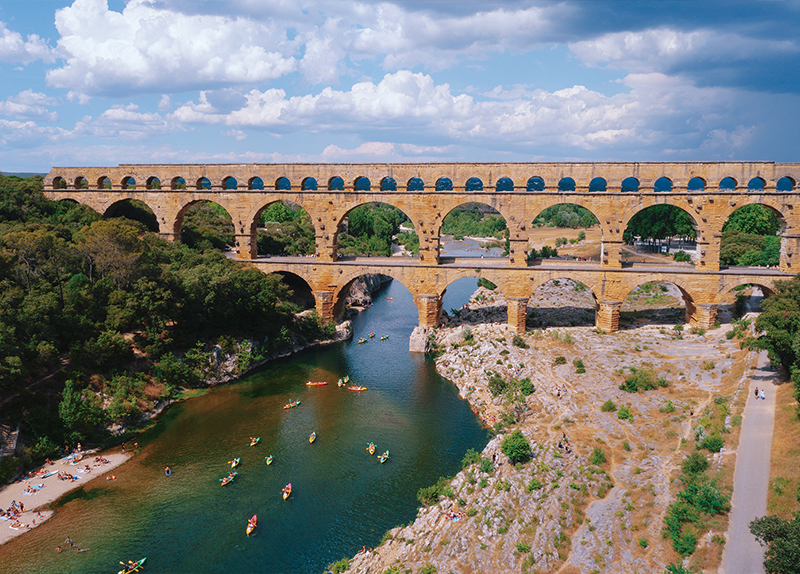 The analysis of the lime clasts allowed the researchers to work out the process the Romans had likely used to produce their concrete ? by mixing quicklime directly with the pozzolana and water at extremely high temperatures. This process, called "hot mixing" by researchers, results in the formation of lime clasts within the concrete. To test the effects of lime clasts, the team made two samples of concrete, one following the "hot mixing" technique and the other made according to modern methods, and deliberately cracked them both. Within two weeks, the concrete made with the Roman recipe had seemingly repaired itself, not allowing water to flow through. The team discovered that the lime clasts dissolved with exposure to water and then recrystallized along the fissure, sealing it over time.
The research team intends to commercialize their quicklime concrete as a greener alternative to the current concrete mixes. By improving the longevity of concrete through this self-healing potential, the researchers hope to reduce the construction industry's carbon footprint.