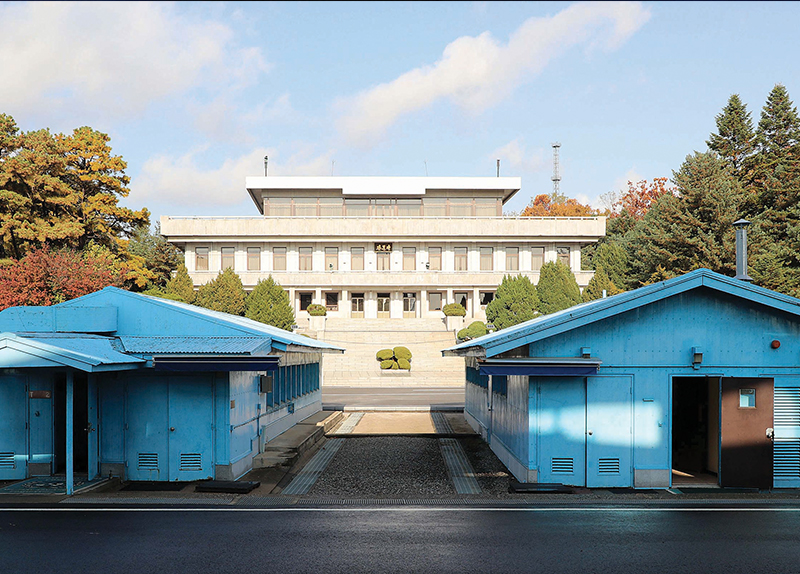 Since the Korean War ended in a ceasefire in 1953, the heavily fortified DMZ has divided the two countries, with soldiers on both sides patrolling day and night. Only at one point on the border do these soldiers stand face-to-face. That is the Joint Security Area (JSA), at the Truce Village of Panmunjeom. For 65 years, it has been one of the most strongly guarded border crossings in the world - but not anymore.
Both North and South Korea have now completely disarmed the JSA. The landmines, weapons, guard posts, and soldiers are now all gone. Just 35 security guards remain, and none of them carry a weapon.
The decision to disarm was part of the broader peace talks going on between the North and the South. Since earlier this year, leaders and government officials from the two countries have been conducting talks aimed at easing tensions and overcoming decades of division and hostility. Clearing the JSA of weapons and military presence is seen as a highly symbolic move toward reconciliation between North and South Korea, who are still technically at war.
The disarmament was completed on Oct. 25, and the United Nations Command has since verified that no firearms are present. A week earlier, representatives from the North, the South, and the U.N. met at Panmunjeom to plan things out and make a public announcement about the change. The goal is to eventually allow the public to visit the JSA and to convert it into a tourist destination.
The disarmament at Panmunjeom is only one in a series of steps taken by both sides to reduce the military tension on the peninsula.
Until the end of November, both North and South Korea will undertake a large operation to remove landmines and explosives at "Broken Arrow," an area of Cheorwon, Gangwon Province. This location will act as a trial for repatriating war remains.
Two sets of remains were discovered during the demining activity, one of them with the dog tag of a South Korean sergeant named Pak Je-kwon. Pak died in July of 1953, but two of his sisters are still living.
The defense ministry has estimated that around 300 soldiers are buried at Broken Arrow. Other remains will take more time to identify. Repatriation efforts are expected to pick up pace next year, after demining is complete and some necessary infrastructure is built.