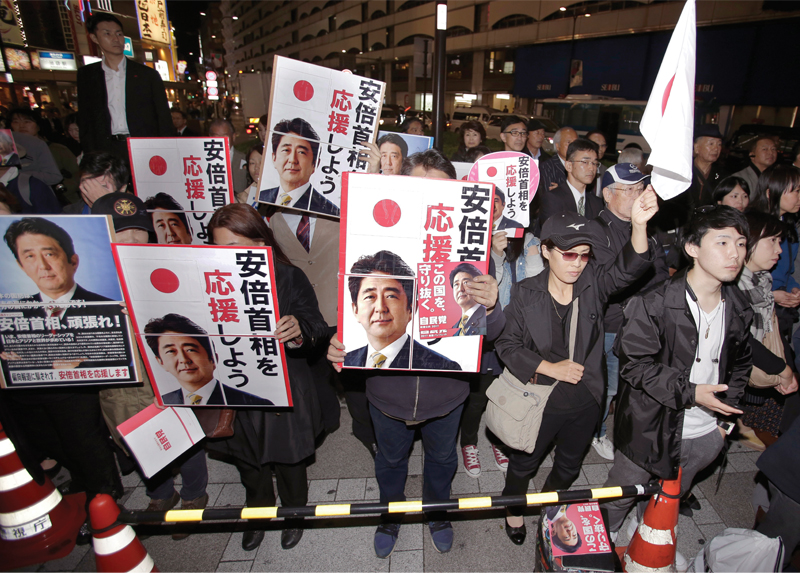 Liberal Democrat Party (LDP) leader and Japanese Prime Minister Shinzo Abe has been re-elected by the people of Japan in a widely predicted victory.
The incumbent Prime Minister, who first came to power for a brief spell in 2006 before a comeback in 2012, managed to retain a large majority of the House of Representatives in the Diet, the Japanese Parliament. This 'supermajority' is thanks to a coalition with fellow conservatives from the Komeito Party.
While there are several causes behind Abe's win, the first cited reason according to many analysts was a weak opposition. The long-time rivals of the LDP, the Democratic Party (DP) suffered a split in the run-up to the 2017 election causing Abe to face several potential contenders. The strongest of these was Yukio Edano, of the new Constitutional Democratic Party, who came to prominence during the Fukushima crisis in 2011. Edano proved popular with many liberals for his stance on demilitarization. The next challenger to Abe's position was Yuriko Koike, the Governor of Tokyo and leader of the newly formed Kibo no To(Party of Hope). Koike has long been thought to be the most likely candidate for Japan's first female Prime Minister. Other hopefuls included the aforementioned Komeito, the Japanese Communist Party, the far-right Japan Restoration Party led by the Governor of Osaka, and several independents. In the end, this fragmented opposition was not enough to sway the Japanese electorate.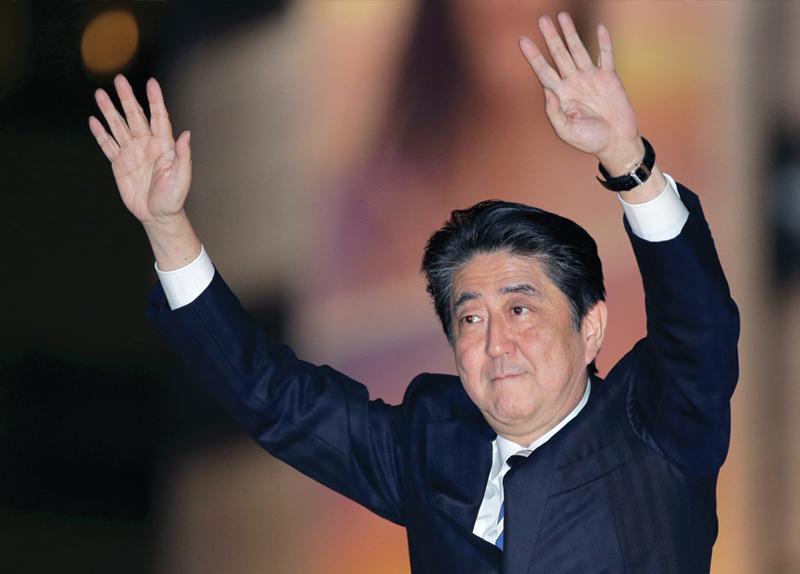 Despite an array of domestic issues, the contentious issue of the revision of the Japanese constitution casted a large shadow over this election due to the ever-present threat from North Korea. Several missiles shot over the Japanese archipelago in recent months had many prefectures conduct disaster drills as a reactionary measure. This no doubt left a strong psychological impact on many Japanese citizens. Ultimately, in the face of potential war, the voters chose the stability of the LDP and Abe's steady hand.
The re-election of Abe will no doubt irritate many in neighboring East Asian countries, particularly those who feel threatened by his 'hawk' persona. His reinterpretation of Japan's military capabilities as written in the constitution and his revisionist positions on Japan's wartime atrocities have made many enemies out of his Peninsular neighbors. Time will tell if Abe will take action beyond rhetoric against North Korea, or if he can live up to the mandate given to him by voters.