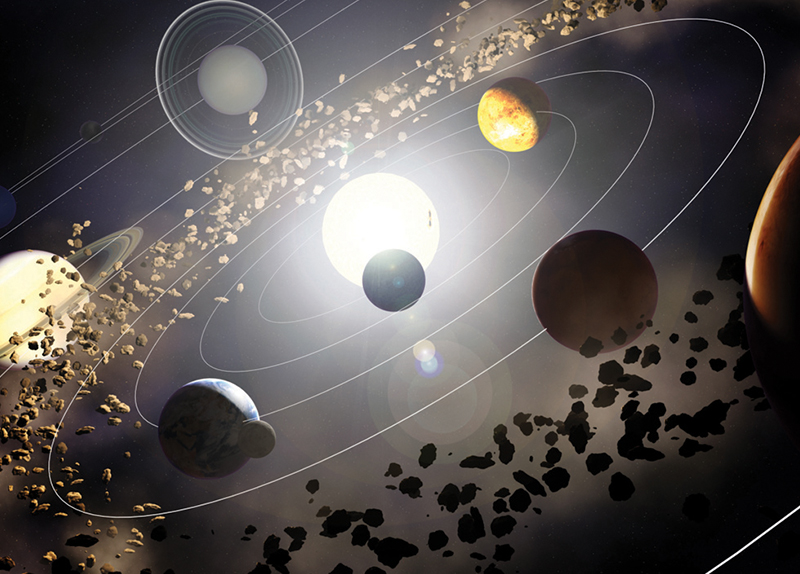 Astronomers have recently sighted a hidden neighbor of our sun. The newly discovered celestial object is an asteroid that zips around the sun in just 113 days. This is the shortest known orbital period for any asteroid and the second shortest for any known solar system object after Mercury, which takes 88 days to complete its own orbital journey around the sun.
The asteroid, named 2021 PH27, was first spotted by Scott Sheppard, an astronomer at the Carnegie Institution for Science, in a collection of evening twilight images taken by Brown University astronomers Ian Dell'Antonio and Shenming Fu on Aug. 13, 2021. The unexpected find spurred the team to track down the asteroid using the Dark Energy Camera (DECam), a powerful surveillance instrument at the Cerro Tololo Inter-American Observatory, and the Magellan Telescopes at the Las Campanas Observatory in Chile, as well as various smaller scopes in Chile and South Africa. These astronomers even postponed previously scheduled observations for their own research to focus on learning more about the asteroid. The asteroid will soon pass behind the sun and won't be observable until early 2022.
The asteroid was a rather exciting find. For one, it has been measured to be just 1 km in size, and very few asteroids this size have been observed in the inner solar system. The newfound asteroid is also one of only 20 asteroids that are located within the Earth's orbit of the sun.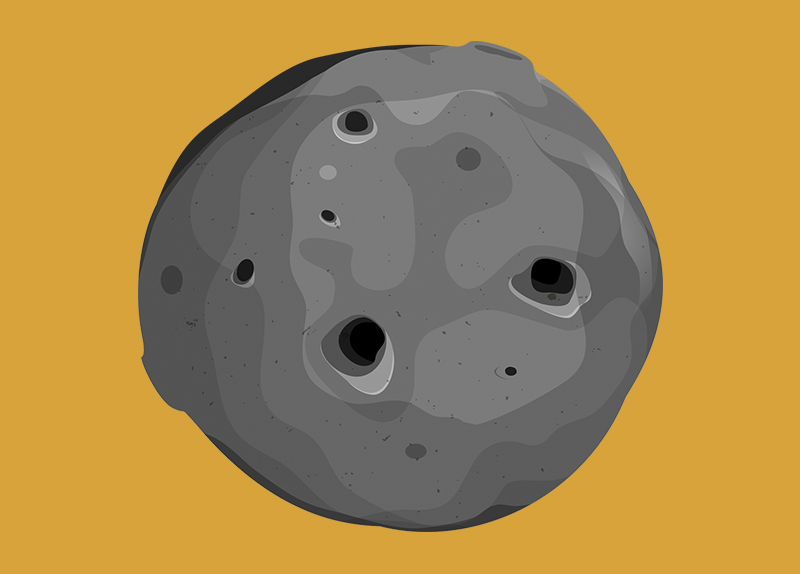 In addition, the asteroid's unstable, elliptical orbit brings the object within 20 million km of the sun, much closer than our system's innermost planet, which orbits at 47 million km from the sun. During these close solar passes, 2021 PH27's surface temperature has been estimated to reach around 482 degrees Celsius, hot enough to melt lead. This observation alone has shed some light on the asteroid's composition. The sheer thermal and internal stresses from its proximity to the sun would make it highly unlikely that the object is composed of any volatile material. Astronomers have speculated that the asteroid is most likely made up of rock and some metal, like iron.
The asteroid's path crosses that of Mercury and Venus as they make their way around the sun. The hazardous orbit makes it highly likely that 2021 PH27 will collide with the sun, Mercury, or Venus within a few million years. That is, unless it is knocked out of its current position by a gravitational interaction first.
Astronomers believe that 2021 PH27 was originally an asteroid from the main asteroid belt between Mars and Jupiter, which then got pushed inward by gravitational interactions with one or more planets. But, they haven't ruled out the possibility that 2021 PH27 is actually an extinct comet from the outer solar system that has ventured too close to one of the planets.