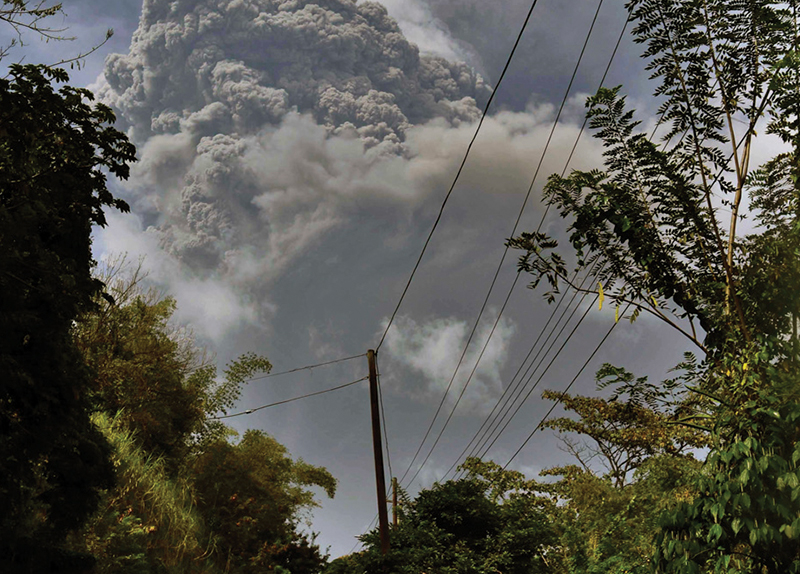 Since the morning of Apr. 9, the Caribbean country of St. Vincent and the Grenadines has been rocked by dozens of eruptions at La Soufriere volcano. Over the past week, plumes of sulfuric gas and ash have blanketed the island, and dense avalanches of superheated gas and debris, called pyroclastic flows, have been razing everything in their path. Conditions in St. Vincent and the Grenadines and in neighboring islands such as Barbados, St. Lucia, and Grenada are expected to worsen as La Soufriere continues to spew ash and debris into the atmosphere.
Though dormant since 1979, the 1,248-m stratovolcano began exhibiting signs of activity in December of 2020, rumbling and expelling steam and smoke into the sky. A new lava dome formed before the new year and grew into February, which instigated heightened supervision with the prediction of an impending eruption. The increased volcanic activity in April finally pushed Ralph Gonsalves, the prime minister of St. Vincent and the Grenadines, to order an evacuation of the surrounding area late on Thursday, just hours before the initial eruption at 8:41 a.m. Friday.
Roughly 16,000 people were evacuated from communities within the red zone ? the areas at highest risk ? since the call to leave, but an unknown number of people have stubbornly remained behind and refused to move, putting the rescue teams at risk. Of the displaced, about 4,000 of them have fled to 87 temporary shelters, many of which are experiencing a severe shortage of basic services like clean drinking water, electricity, food, and toiletries. Other evacuees have either moved in with family or friends or have taken boats to neighboring islands.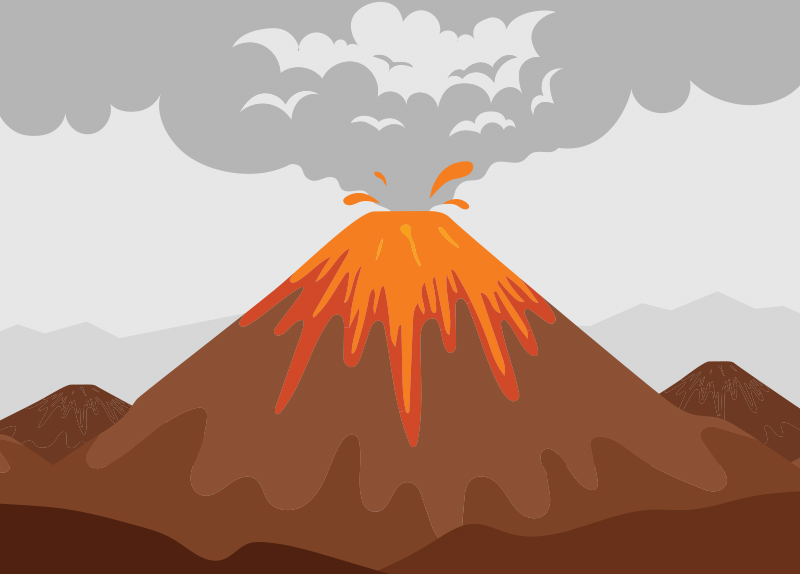 The recent explosions have been compared to the eruptions in 1979 and 1902, which caused approximately $100 million (W111.15 billion) in damage and killed 1,600 people, respectively. The damage was reported to be extensive in the island's northeast region. Forests and farms were decimated, taking with them coconut, breadfruit, mango, and soursop trees, as well as plantain and banana crops. The devastation from the continuous eruption is such that it would take at least four months for life to reach normalcy in St. Vincent once more.
The effects of La Soufriere have not been contained to the island of St. Vincent, however, as the ash has spread to the neighboring islands, reaching as far as Barbados, which is located 193 km to the east. People there have been advised to stay indoors to avoid breathing in the volcanic ash. On the island of St. Lucia, which is located 75.6 km north of St. Vincent, people with conditions such as asthma have also been warned of harmful gases that would make breathing more difficult.