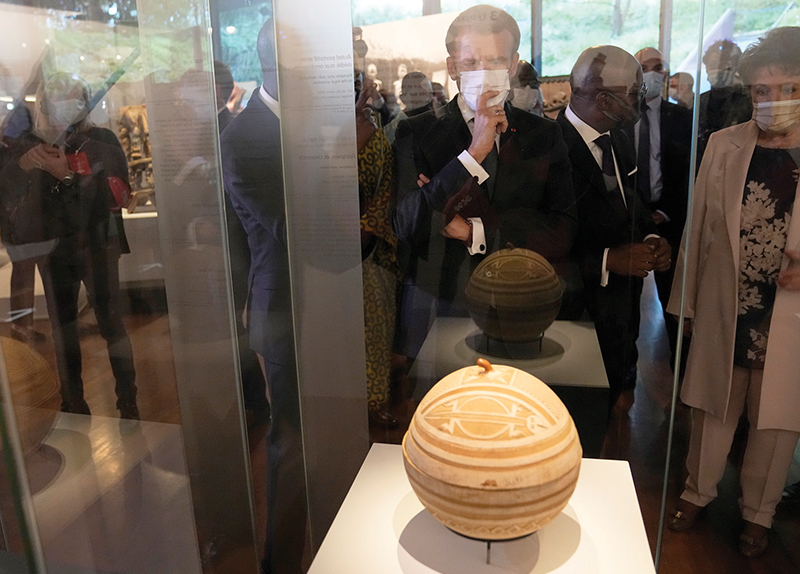 26 royal artifacts that were taken from the African country of Benin in the 19th century have finally been returned to their place of origin after nearly 130 years of French ownership. The artworks had been exhibited at the Quai Branly Museum in Paris until public pressure led to their return. The historic restitution agreement was signed by the ministers of culture for both countries at the Elysee Palace on Nov. 9.
The pledged items included three totems, four ornate palace doors, several altars, three warrior dance staffs, and the throne of King Behanzin, the last monarch of Dahomey, a former African kingdom that was situated in what is now the southern region of present-day Benin. They were taken by French colonial soldiers during the ransacking of the Kingdom of Dahomey in 1892. Viewed as important pieces of Benin's cultural heritage, the return of these artifacts has been described by Benin's authorities as "a historic moment for national pride."
Upon their arrival in Benin, the cultural artifacts will be carefully acclimated to the country's climate and humidity before being housed at the Beninese president's palace for three months. They will then be exhibited at various historical sites of European colonization and slavery, before ultimately being transferred to a new museum that is currently being constructed in Abomey.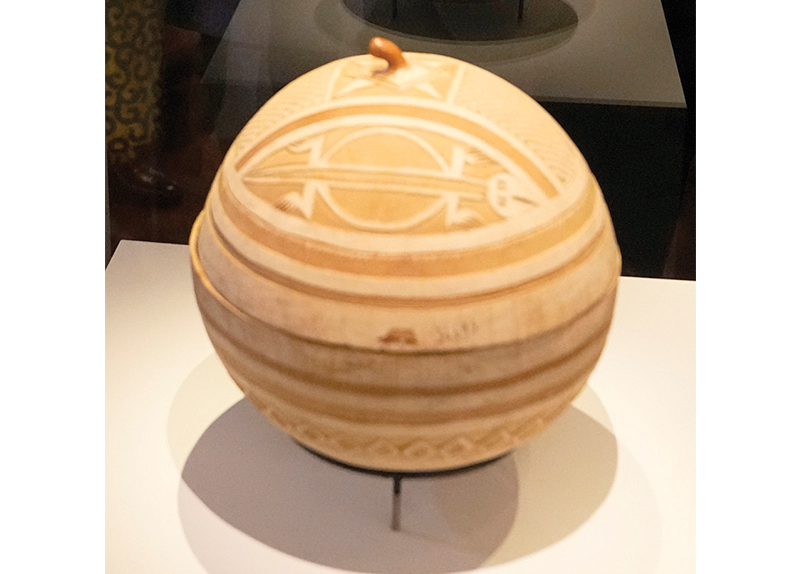 The restitution is a part of French President Emmanuel Macron's efforts to right colonial-era wrongs and mend relations with Africa. According to a 2018 report commissioned by Macron, nearly 90 percent of African cultural artifacts are located outside the continent in major museums. The Quai Branly museum alone holds around 70,000 African antiques and valuables. The director of the museum, Emmanuel Kasarherou, has stated that the museum was in the process of identifying works that may have been taken without consent. So far, approximately 46,000 objects are believed to qualify for repatriation. France has already returned several other artifacts to former colonies in Africa in the past and has promised to continue its efforts to restore African heritage.
The latest act of restitution was largely hailed as a landmark moment in the long fight by African countries to recover looted artifacts. But, while Benin's President Patrice Talon thanked President Macron for the return of the 26 treasures, he emphasized that it was but the first step in a long, slow journey to restore the country's stolen cultural heritage. The returned artifacts were, in fact, only a fraction of the 5,000 pieces that Benin had previously requested.
Six other African countries ? Senegal, Cote d'Ivoire, Ethiopia, Chad, Mali, and Madagascar ? have also requested the repatriation of priceless cultural artifacts from France since 2019. Other European countries such as the U.K., Belgium, the Netherlands, and Germany have also recently been pressured to return cultural treasures to their homelands.