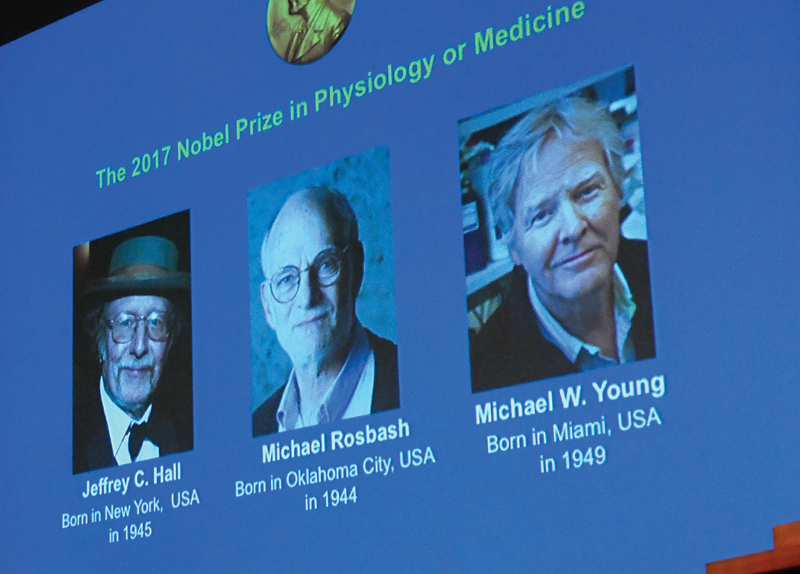 Recipients of this year's Nobel Prizes have already been announced, with the economics award the last to be revealed. American economist Richard Thaler has been awarded the million Nobel Prize for economics for his contributions in the field of behavioral economics. The Nobel committee acknowledged how Thaler has given a "more realistic analysis of how people think and behave when making economic decisions."
The Nobel Prize in physiology or medicine has been awarded jointly to three American scientists: Jeffrey Hall, Michael Rosbash, and Michael Young. Their discoveries on the 24-hour body clock impressed the committee, who recognized their discoveries that explain "how plants, animals and humans adapt their biological rhythm so that it is synchronized with the Earth's revolutions." Rainer Weiss, Barry Barish, and Kip Thorne shared the physics prize for their contributions to the landmark detection of gravitational waves. The Nobel Prize for chemistry went to Jacques Dubochet, Joachim Frank, and Richard Henderson for developing a method to produce 3D images of life-building structures.
The International Campaign to Abolish Nuclear Weapons (ICAN) was awarded the Nobel Peace Prize. ICAN is a nuclear disarmament group that has been campaigning to draw attention to the consequences of nuclear weapons.
British author Kazuo Ishiguro is this year's winner of the Nobel Prize in literature. He authored novels including The Remains of the Day and Never Let Me Go.
The prizes will be presented to the Nobel Laureates at a ceremony in Stockholm, Sweden on Dec. 10. The Nobel Peace Prize winners will receive their awards in Oslo.