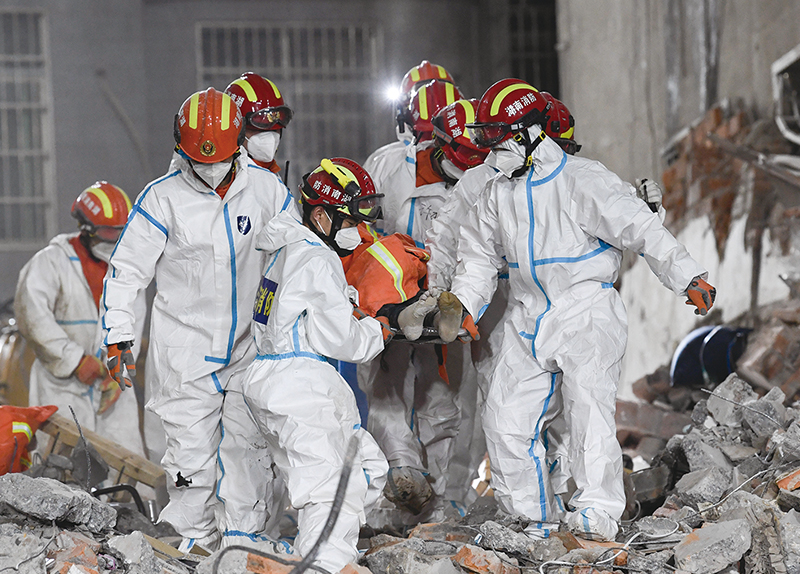 The rescue of a woman in Changsha, China, has appeared on Chinese news and social media. The 21-year-old woman was extracted from a fallen building six days after it had collapsed.
The rear of the six-story building caved in on Apr. 29 while the woman was in bed. She fell four stories, but she was able to survive because the collapsed walls created a triangle above her and protected her from falling objects.
When rescuers finally got to her, she was still conscious, and they found that she had taken several crucial measures to ensure her survival. She had carefully rationed half of a pot of water, drinking only small sips at a time. Additionally, she kept warm by wrapping a quilt around herself. When her cell phone lost reception, she conserved its battery so she could keep track of the time and date. She also hit the walls so rescuers could hear where she was.
Multiple arrests have been made in connection with the disaster. Four individuals have been charged with causing an accident, and five have been charged with providing false documentation.
10 people have survived the accident. However, 53 others have died.