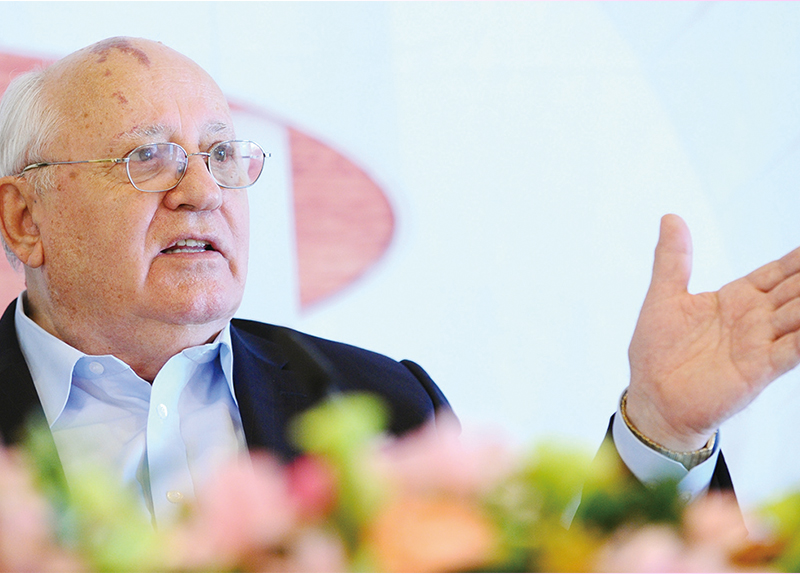 Mikhail Gorbachev, the last leader of the Soviet Union, passed away on Aug. 30, 2022. He was 91 years old. Gorbachev died of an unspecified illness. Many world leaders, such as U.S. President Joe Biden, praised Gorbachev. "These were the acts of a rare leader - one with the imagination to see that a different future was possible and the courage to risk his entire career to achieve it. The result was a safer world and greater freedom for millions of people," said President Biden.
Gorbachev's funeral was held on Sept. 3 at Moscow's Hall of Columns, which was also the funeral site for Joseph Stalin and Vladimir Lenin. President Vladimir Putin did not attend because of his work schedule. Gorbachev and Putin had a contentious relationship. Gorbachev critiqued Putin in Western media outlets, such as the New York Times, about concerns over democracy and crackdowns on journalists. Putin blamed Gorbachev for the fall of the Soviet Union, as Gorbachev was instrumental in bringing about the end of the Cold War. He stood still when the communist regimes in Eastern Europe fell, and he was for the reunification of East and West Germany.
Gorbachev's efforts were controversial at home. He created a plan called "500 Days," which would introduce capitalist markets and prices into the country. But, it was unpopular with citizens as inflation increased, with ordinary citizens finding themselves with virtually worthless money. However, at his funeral, many Russians came and paid their respects.