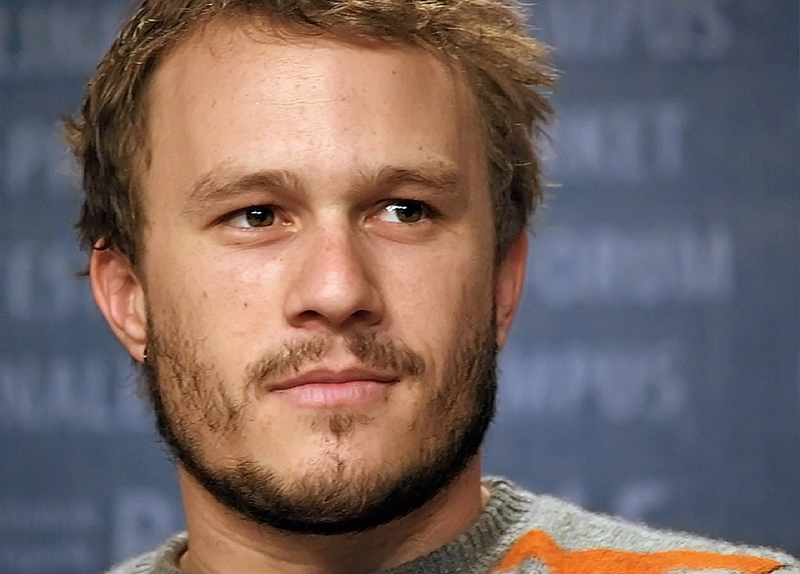 Heathcliff Andrew Ledger was born on April 4, 1979 in Australia. He had his first acting experience when he was 10, and he dazzled as Peter Pan in the school play. When he was 17, he hit the road for Sydney after finishing his graduation exams to begin pursuing an acting career.
Ledger made his first major break by playing the lead in Two Hands, an Australian crime thriller, which helped him land a role for 10 Things I Hate About You, which was his big break into American movies.
His part in 10 Things, however, seemed to set Ledger up for being typecast as a handsome, young hunk. Ledger did not like the idea, so he tried to take diverse parts. He next acted in the war action-drama, The Patriot, and later in works as diverse as A Knight's Tale?a comedic telling of medieval story with tons of modern reference?and Brokeback Mountain?a story of a complex homosexual relationship between two ranchers.
Ledger won two awards and two nominations for his performance in Brokeback Mountain, one of which included the nomination for the Academy Award for Best Actor. He received his greatest recognition, the Academy Award for Best Supporting Actor for his portrayal of the Joker in The Dark Knight, the second Batman film by Christopher Nolan.
This last accolade, however, would be awarded posthumously. Ledger was found dead in his New York apartment on January 22, 2008, six months before The Dark Knight's release, having accidentally taken a lethal combination of prescription drugs.
At the time, Ledger was acting in The Imaginarium of Doctor Parnassus. The project was suspended because of his untimely death, but director Terry Gilliam decided to complete the film and dedicate it to Ledger.