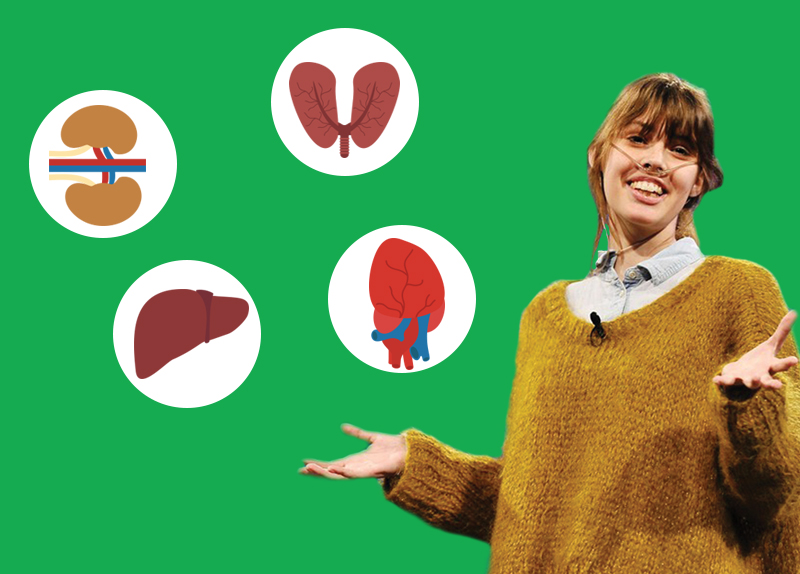 Claire Wineland, a cystic fibrosis activist and social media star, passed away on Sept. 2. She was 21.
Born with cystic fibrosis, a progressive genetic disease that targets the lungs, she was only given 18 years to live. But despite her diagnosis and the difficulties that the disease caused her, Claire approached her life with joy and unbridled optimism.
Claire gained a worldwide following through her writings and social media posts, including millions of viewers of her YouTube videos. At the age of 13, she founded her own non-profit organization, Claire's Place Foundation, to help sufferers of cystic fibrosis and their families. Claire has made appearances on numerous TV shows, including Inside Edition and The Dr. Oz Show.
She even did a TED talk, where she said, "I don't want you to feel, 'Poor girl with the oxygen tank.' To me, I am every other kid in my eyes."
One of her biggest messages was that we shouldn't treat sick people differently or offer them pity. Just because they are sick, it does not mean that they cannot live full and happy lives.
Claire spent much of her life in hospitals, and by age 12 she had already had 25 different surgeries. Her death came from complications after a double lung transplant.
As her final gift to the world, Claire directed that her organs be donated after her death. Her right kidney has already gone to a 44-year-old woman, and her left one now belongs to a 55-year-old man.