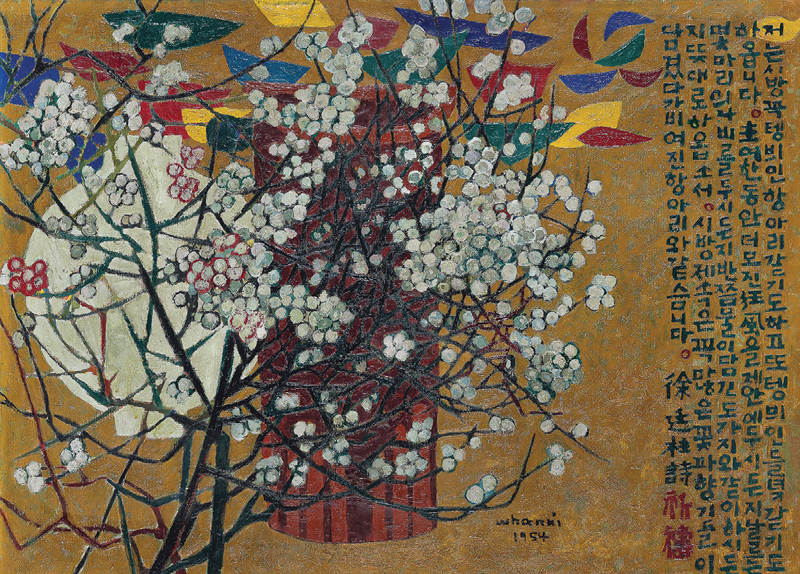 Kim Hwan-gi was one of Korea's most representative artists of the 20th century. He was a pioneer of abstract and avant-garde art in Korea.
Kim awakened national sentiment by discovering the beauty of Korean nature and traditional objects, and he rendered nostalgia and admiration towards humanity into touching works of art.
Kim compared himself to Penelope when describing his passion for art and artistic experiments. According to Greek mythology, Penelope is Odysseus' wife, who spent most of her daytime weaving hemp cloth and unweaving it at night to maintain her fidelity. Unlike Penelope, Kim refused to compromise his art.
Kim, who played various roles in many areas of art, including education, administration, and associations, went to Paris to get a better sense of mainstream art. He then flew to New York, where he was inspired to lay everything down and begin from the basics.
Recently, his works have been sold at very high prices. Some of his highest-selling works are covered in hundreds of thousands of dots, with each painting taking him up to a month to complete. In May, one of his works was sold at W8.5 billion in Hong Kong through an auction.