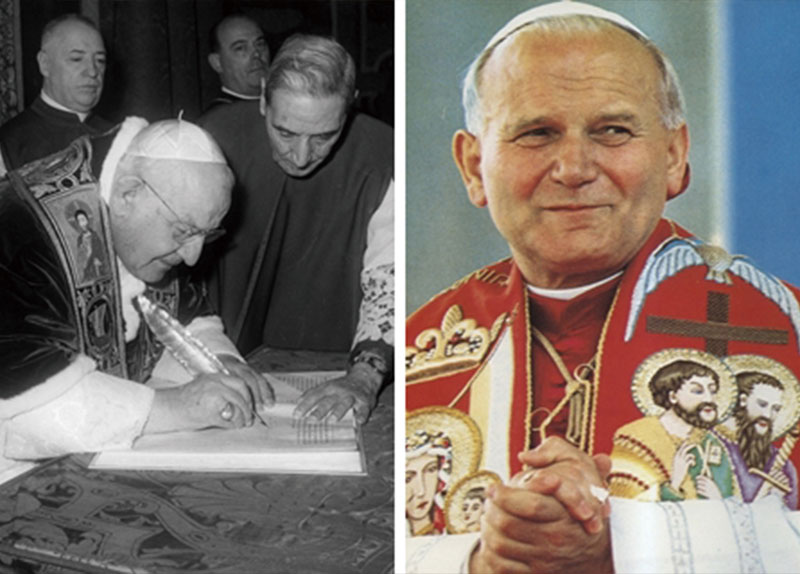 Karol Jozef Wojtyła was born in Wodowice, Poland, in 1920. Wojtyła witnessed firsthand the persecution of Jews when Nazi Germany invaded Poland. His experiences with Nazi persecution strongly influenced his later efforts to heal Jewish-Christian relations.
In 1942, during World War II, Wojtyła decided to study for the priesthood. He had to do this in secret but ultimately succeeded in 1946. He later impressed many people with his ideas on modernizing the Church and was made a cardinal in 1967.
Wojtyła was elected pope in 1978, becoming the first non-Italian pope in 455 years. He changed his name to John Paul II. The new pope traveled all over the globe, encouraging people to adopt human rights and religious freedom. He even apologized to the Jews and Muslims, who were wronged in the past by the Church. His trips around the world made him the most visible pope in history.
In 1981, John Paul II nearly died in an assassination attempt. Although he survived, he continued to struggle with many health problems. Still, he pushed through and served as pope until his passing in 2005. John Paul II was declared a saint on Apr. 27, 2014.