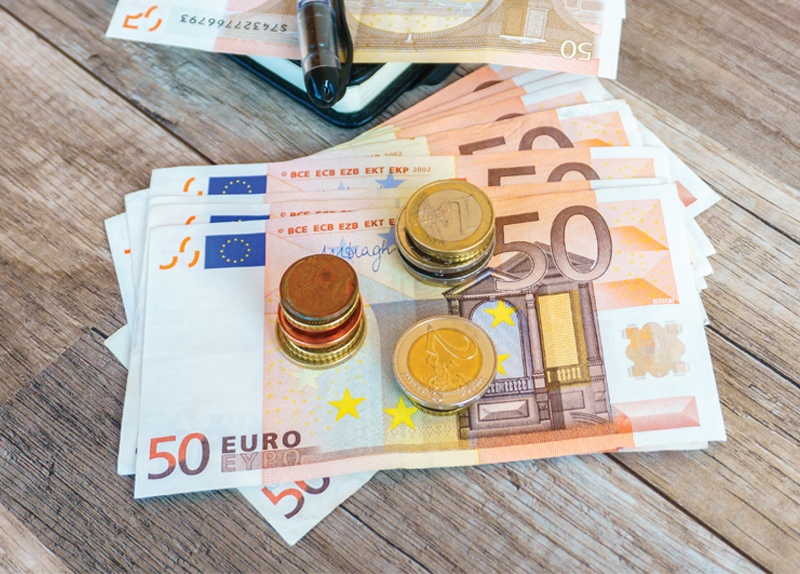 What if you could go a whole day without spending any cash? In today's technological world it is easier than ever to use bank cards to pay for everything. Nowadays it's possible to buy groceries, call a taxi, pay rent, buy lunch, and even repay friends without fumbling with bills and coins. Most people think it is much more convenient to use a card than using cold hard cash, and more societies around the world are moving towards becoming entirely cashless societies.
At the forefront of this new trend is the Scandinavian country of Sweden which hopes to be completely cashless by 2030. Less than 1% of Swedes use cash in their daily lives and many shops don't accept cash anymore. Swedish ticket machines for buses and trains generally only take cards, while restaurants, and bars are slowly beginning to refuse cash too. Many smaller stores have started put-ting up signs on their doors saying, "We Don't Accept Cash."
Sweden is not the only country to embrace a cashless society. In Belgium, 93% of consumer transactions are now cashless. Cash use in Australia is also on a sharp decline. Within Sub-Saharan Africa, one-third of people have bank accounts, but 60% have cellphones, mobile payments have become more important than cash. And in China, you can pay for almost everything with a cellphone app which connects directly to your bank account.
Many world leaders are now pushing their countries to become cashless. They believe cashless societies are safer and simpler. Prime Minister Modi announced a plan to restrict the use of currency in India, even removing large denomination bills of 500 and 1000 rupees from circulation. Modi believes limiting the use of cash and making more people use electronic payments will help stop corruption and regulate India's untaxed "black" economy. In Zimbabwe after a cash liquidity crisis last year, many people didn't trust banks and began to rely on text mobile payments. Now it has become the most popular form of doing business in the capital city of Harare and even in rural areas with over 6 mil-lion using the Eco-Cash mobile text service.
However, not everyone thinks cashless societies are a good idea. Some financial experts argue that they exclude poor people from the economic system. Many poor people do not have access to bank accounts or phones, making it harder for them to access cashless payment forms. This is especially difficult for the homeless who often rely on people carrying loose change for donations. Others argue that going cashless could affect privacy as there would be a digital trail on every purchase and bank transfer that governments or businesses could use for their own purposes. Despite such criticisms, most experts agree that countries around the world are increasingly moving towards completely cashless societies.