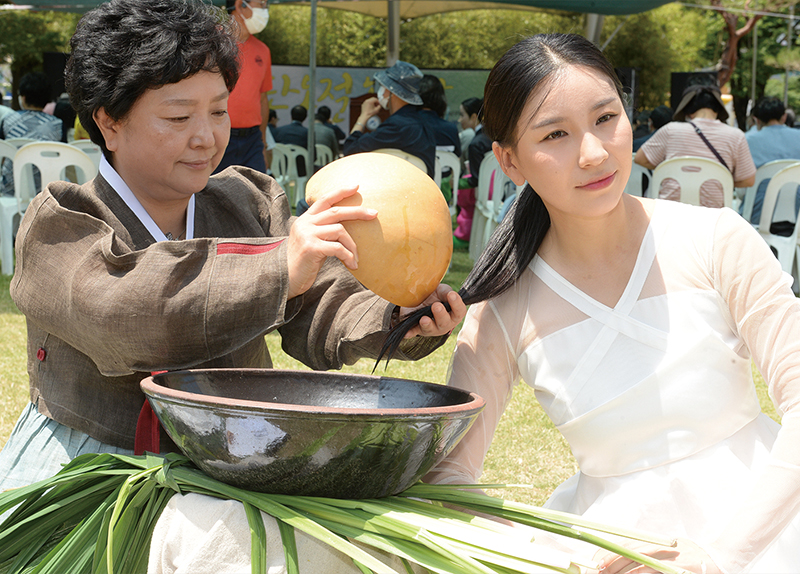 Unlike public holidays in the West, Korean holidays typically follow the lunar calendar. The most reputable ones include the Lunar New Year, Dano, Chuseok, and Dongji.
The Lunar New Year falls on the first day of the first month of the lunar calendar. People commemorate the day by waking up early and changing into hanbok. Afterward, they bow to their elders and hold a memorial service for their ancestors. Rice cake soup is also an important part of the holiday, and an age-old belief contends that a person becomes a year older upon eating this dish. The garaetteok used to make rice cake soup has a special meaning, with the length of the garaetteok symbolizing longevity and the roundness of the sliced garaetteok representing wealth.
Dano falls on the fifth day of the fifth month on the lunar calendar ? the day the sun's energy is said to be at its strongest. On this day, people customarily wish for a good harvest and hold folk festivals for a deity said to fend off diseases and various evils in-between seasons. Gangneung Danoje Festival is the preeminent Dano festival and has even been named an Intangible Cultural Heritage by UNESCO in 2005. Additionally, traditional Dano rituals include washing hair in "changpo water," which is "water[bath] infused with sweet flags," and eating "surichwitteok," which is a type of rice cake made with surichui, a type of marsh plant. People believe both these activities fight off evil spirits or bad energy.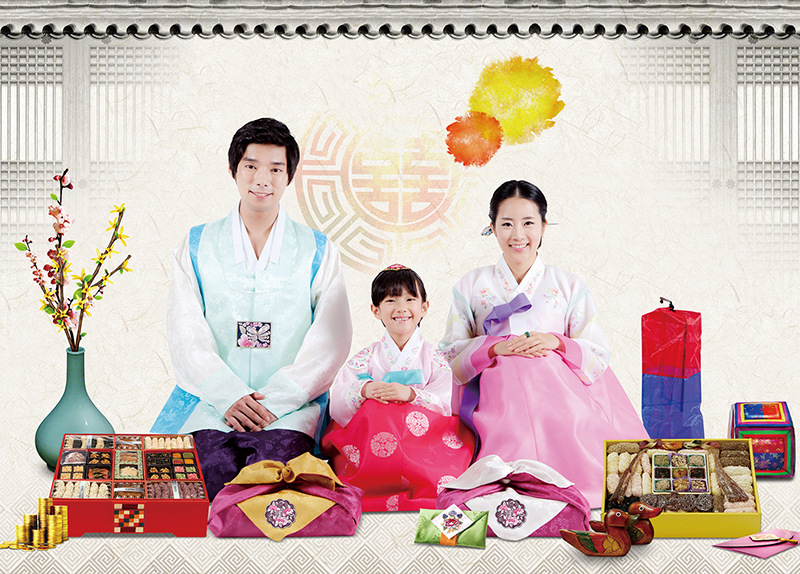 On the 15th of the eighth month of the lunar calendar is Chuseok, the biggest holiday in Korea. On this day, people appreciate the year-end harvest, eat seasonal foods, and participate in festive activities. The main ritual is the Chuseok memorial service, which takes place in the morning to worship one's ancestors and repay their kindness. People prepare nine dishes for the Chuseok memorial service, including songpyeon, vegetables, grilled meat, kimchi, fruits, and alcohol. These foods are all consumed following the conclusion of the memorial service. As for the games, common ones include "ganggangsullae," a tug-of-war, and a chicken fight. Ganggangsullae is an ancient circle dance performed by a group under a full moon to wish for a good harvest. In 2009, its cultural value was recognized by UNESCO, registering it as an Intangible Cultural Heritage.
Dongji is another Korean holiday associated with the winter solstice. Its date is fixed as Dec. 21 or Dec. 22 on the solar calendar, but on the lunar calendar, the date can fall on any day in the eleventh month. Dongji marks the day with the shortest period of daylight and the longest night of the year. People usually make red bean porridge with white, egg-shaped rice cakes on top and consume both in the belief that ghosts would flee after seeing the red color of red bean porridge.