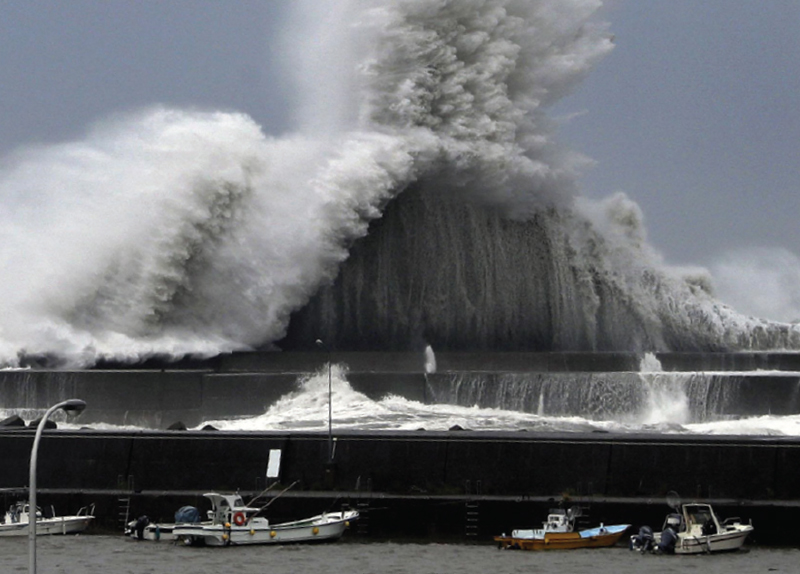 Recently, a powerful typhoon struck western Japan. Known as Typhoon Jebi, it was the strongest typhoon to strike Japan in 25 years. The name Jebi refers to "swallow" in Korean. It was a Category 3 typhoon on the Saffir-Simpson scale, with Category 5 being the highest.
With gusts up to 216 km per hour, Typhoon Jebi caused widespread destruction across western Japan. The storm made landfall on the country's smallest main island, Shikoku, and moved to the western part of the largest main island, Honshu. It is said that around 100 mm of rain slammed into one part of Kyoto in an hour.
The typhoon claimed the lives of 11 people and caused hundreds of casualties. More than 1 million people were evacuated from the devastated region. As the tides in some areas were extremely high, more than 700 flights were canceled and around 3,000 tourists became stranded at Kansai Airport.
Chief Cabinet Secretary Yoshihide Suga said, "The government will continue to do everything possible to tackle these issues with utmost urgency."