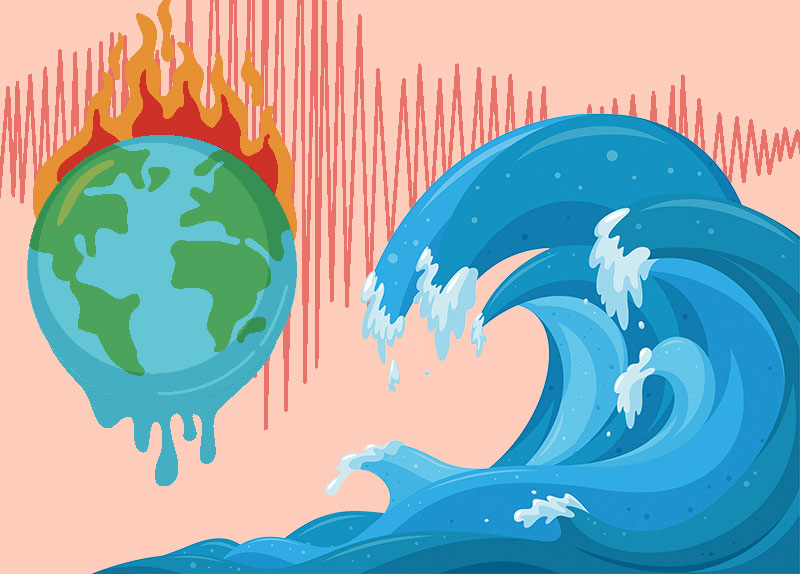 Human activities may be causing unexpected consequences for our planet as climate change approaches a potentially irreversible stage. A recent study published in Nature Communications on Nov. 1 explores the worrying correlation between climate change and the escalating intensity of seismic waves observed over recent decades.
Scientists utilized data from 52 globally distributed seismographs to unravel this seismic mystery, focusing on the "vertical component primary microseism wavefield" from the late 1980s to August 2022. The data demonstrated a decades-long rise in wave energy, corresponding with the increasingly stormy seas and higher ocean swell caused by the global temperature rise.
According to the study, globally averaged ocean wave energy has consistently increased at a median rate of 0.27 percent each year since the late 20th century. However, this growth rate has surged to an annual growth rate of 0.35 percent since 2000. The scientists say the ocean waves apply pressure to the sea floor below, generating seismic waves as they rise and fall. These seismic waves are so intense that seismographs can detect them constantly.
This study emphasizes the intricate and unexpected ways our activities influence the Earth's dynamic systems. Its authors urge a collective effort to address and mitigate the impact of climate change on our environment and the ground we stand on.