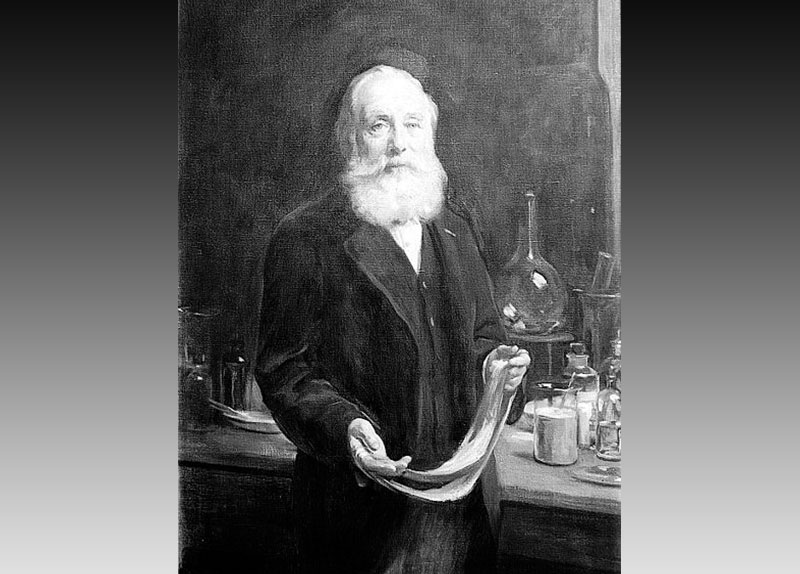 In 1856, William Henry Perkin, then age 18, was given a challenge by his professor at the Royal College of Chemistry to synthesize quinine. Taking on the challenge using tar, a bright deep-red substance was yielded, which turned black when Perkin added additional substances.
Cleaning the flask with alcohol, Perkin noticed portions of the solution turning purple. Perkin tried dipping a piece of silk into the liquid and dying it. This was the first serendipitous use of the modern synthetic dye.
At the time, the only way to get the color purple was by using marine snails. Therefore, producing the color was expensive and rare, and only royalty could wear purple clothes.
Unlike other chemists who were not interested in color, Perkin patented it. The color was originally called aniline purple. The following year, Perkin opened a factory, where he developed the method of dying textiles. In 1859, it was named mauve in England, and chemists later called it mauveine.
In the early 20th century, the U.S. National Association of Confectioners permitted mauveine as a food coloring.