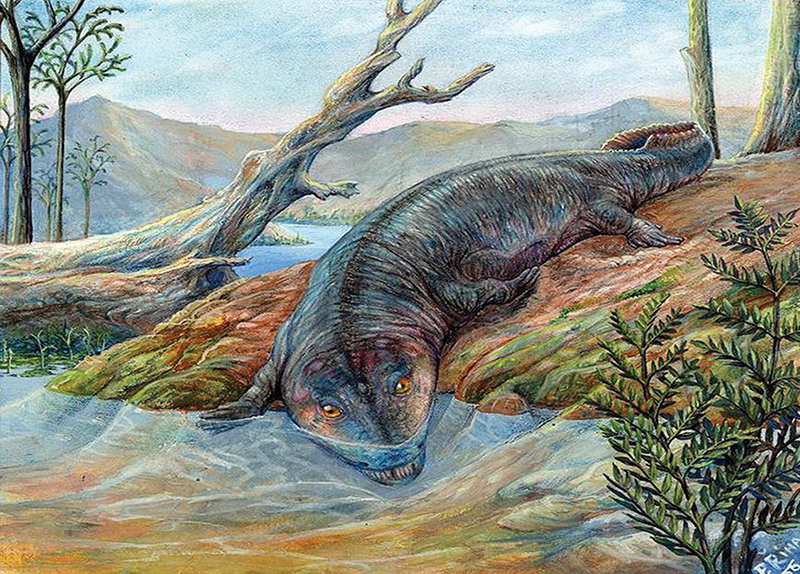 Some scientists now think that four-legged animals may have evolved in Antarctica. This is because of new fossils that were discovered in South Africa. The prehistoric fossils come from an amphibian that lived in the Devonian Period, between 420 and 360 million years ago. These amphibians are believed to be the earliest animals to have four legs.
The amphibians probably looked like a half-fish, half-alligator. They probably ate small fish in the water and small worms or bugs on the land. Scientists think these amphibians could be the ancestors of all four-legged animals on the planet. They may have been the first vertebrates to move out of the ocean and onto the land.
Originally, scientists thought this happened in warm, tropical areas. They found other fossils that showed this. However, these new amphibian fossils were found inside the Antarctic Circle. This means that the move onto land could have happened near the South Pole, or maybe it happened in more than one place.