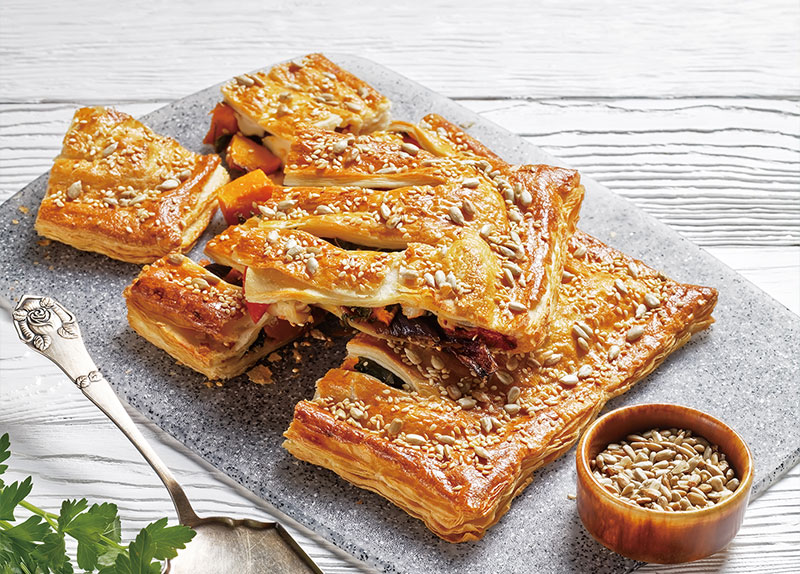 Pies can either be a savory meal or a sweet dessert. While pies are often associated with American culture, we can trace their history back to ancient Greece. The ancient Greeks consumed artocreas, open pastry shells stuffed with cooked meat. However, scholars credit the Romans for creating the concept of a pie with a top and bottom crust. The placenta, or flat cake, in De Agri Cultura by Marcus Porcius Cato is the earliest-known recipe for a closed pie.
Sweet pies or tarts started becoming prevalent in 16th-century England. Queen Elizabeth I was said to enjoy cherry pies. We can find evidence of this new culinary trend in a cookbook from 1575, which includes recipes for fruit pies containing cherries and strawberries.
Of course, pies were beloved in colonial America as well. Published in 1796, the first American cookbook American Cookery contains one of the first recipes for the classic American pumpkin pie.
As the 20th century rolled along, instant pudding mixes, canned fruits, and premade pie crusts made baking pies immensely easier. Once refrigerators became household items, chilled pies also became popular.