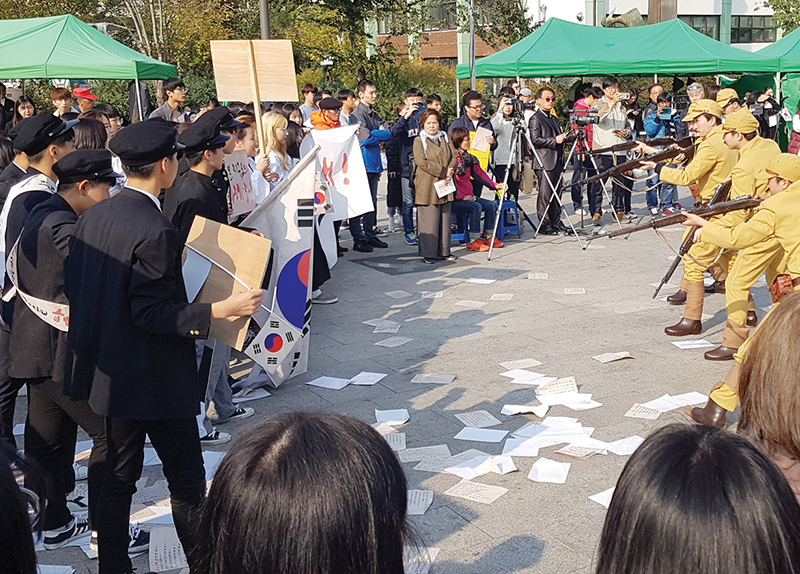 On Oct. 30, 1929, a Korean girl was harassed by Japanese male students at a train station in Naju. Korean male students stood up against them, but Japanese policemen suppressed only the Korean students, and some were even harshly beaten.
In addition, high school students in Gwangju were forced to sing the Japanese national anthem, "Kimigayo," to celebrate the birthday of Japanese Emperor Meiji on Nov. 3. Instead of singing it, the students chose to remain silent or shout for independence and an end to colonial education. This marked the beginning of the Gwangju Student Independence Movement.
As time passed, more than 320 schools throughout the country participated in the movement. Secret student groups for anti-Japanese demonstrations and some major political leaders also joined the movement. Many protesters were brutally persecuted or died in prison.
Korea finally became independent from Japanese colonial rule on Aug. 15, 1945. Today, Nov. 3 is recognized as Student Independence Movement Day, and it is considered to be one of the top three memorial days for Korean independence movements.