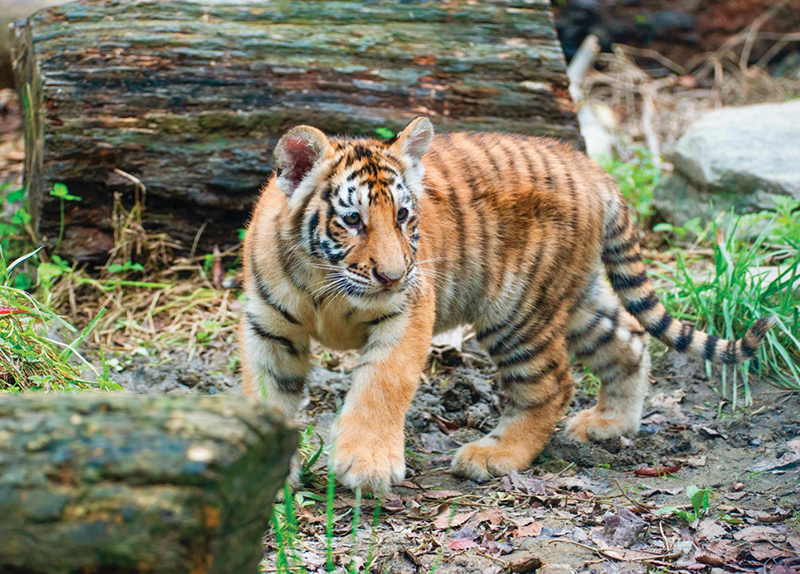 On Jan. 9, Korean theme park Everland shared the heartbreaking news that its beloved tiger cub, named Gangsan, passed away on Jan. 8. Gangsan was the youngest of the five Korean tiger cubs that were naturally produced by their mother, Gungon, and father, Taeho, in June 2021.
Regarding the tiger cub's passing, the theme park reported that Gangsan died from acute airway obstruction caused by the ingestion of food.
In the evening of that day, Gangsan was served a chunk of meat, which had been incorporated into its diet around a month ago. In general, baby tigers are fed meat when they reach around six months old.
Unfortunately, Gangsan wasn't able to breathe normally after it consumed the food. Shortly after, a zookeeper noticed that Gangsan wasn't feeling well. The zookeeper separated Gangsan from the other tigers and performed cardiopulmonary resuscitation. Despite the performance of the emergency procedure, Gangsan passed away at the scene.
The theme park reported that the whole staff is absolutely devastated by the loss of Gangsan, adding that it is closely monitoring Gungon as well as Gangsan's siblings, namely Areum, Daun, Oori, and Nara, to make sure they are in a stable condition, despite the death of their family member.
Thousands of people were also deeply saddened to hear about this unfortunate incident, as the birth of the five tiger cubs brought a lot of joy and hope to many people last year. Their birth was extremely rare, as female Korean tigers generally give birth to only two or three cubs at a time. As of Jan. 14, more than 9,500 comments expressing people's condolences were left on the theme park's Instagram post about the passing of Gangsan.
Although Gangsan can't be seen around the theme park anymore, it will always be remembered for the love and hope it instilled in many people.