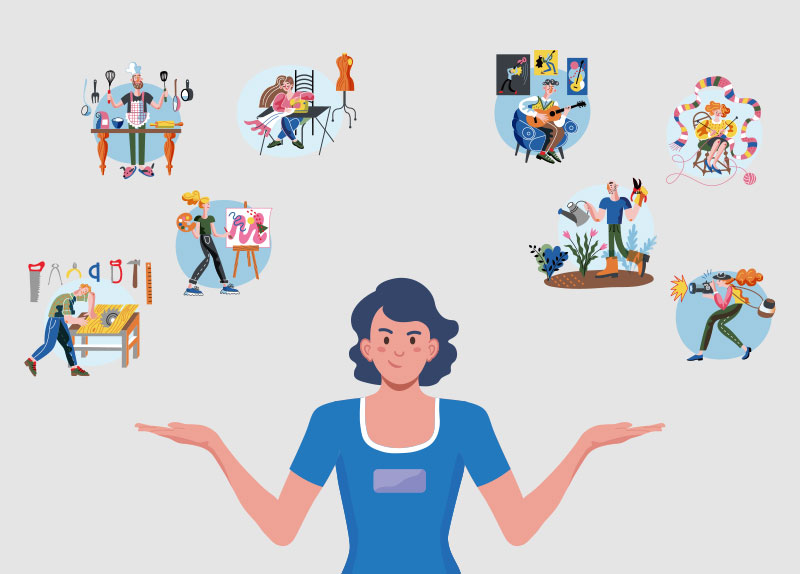 There seems to be a new trend rising to the fore in 2023, and it concerns people's attitudes toward hobbies. More and more Koreans are getting serious about pursuing their hobbies and interests. According to Trend Korea 2023, these people have come to be called "diggingers," and their influence has engendered a trend called "Digging Momentum."
Digging Momentum refers to the behavior and mentality of overindulging in a field of interest to obtain happiness and personal growth. This overindulgence often goes beyond the simple pursuit of a hobby to a higher level of commitment.
A person who adopts this trend then is called a digginger ? a combination of the word "digging" and the suffix "er." A digginger immerses oneself deeply in a field of great interest and invests heavily in it, whether that is time, money, or passion. This immersion may occur even if the object of the immersion is quite eccentric. Furthermore, even as a digginger immerses themself, they do not shy away from reality. In contrast, a digginger may be more eager toward life than anyone else.
There are three main types of diggingers. Firstly, there is the "concept type" ? people who immerse themselves in activities with ludicrous or amusing concepts. Secondly, there is the "relationship type" ? people who immerse themselves and increase their level of immersion by actively communicating with others who like the same hobby. Thirdly, there is the "collector type" ? people who seek satisfaction in showing off their collections of particular objects or experiences.