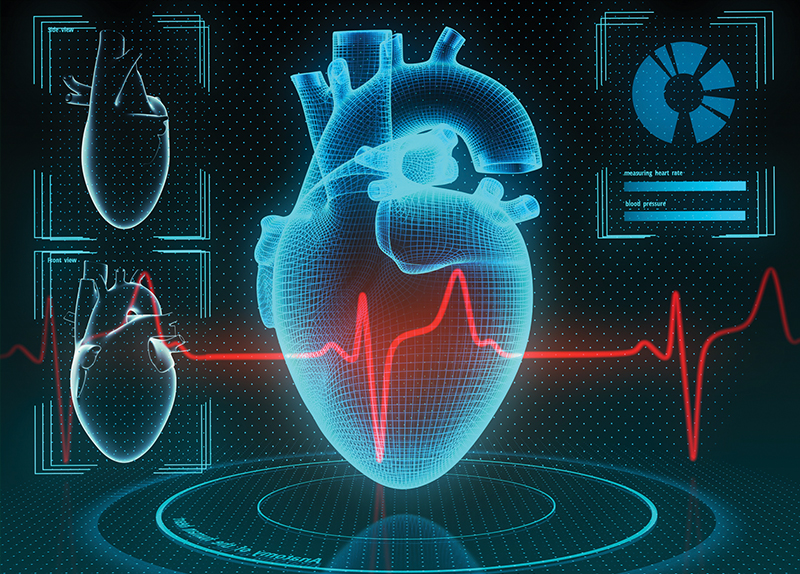 Medical technology firms are turning to new technology to help them stay alive. With decreases in healthcare spending and doctor shortages, artificial intelligence (AI) is pointing to a new path for future medical care.
Using "digital twins," medical personnel are now capable of modeling patients' organs on computer software. This allows them to make more precise diagnoses and to run surgery simulations in order to predict outcomes.
With increasing availability and lowered costs, the use of AI tools in medicine is expected to expand from $811 million (W914.9 billion) in 2015 to $6.7 billion (W7.5 trillion) by 2021.
Google is currently developing algorithms that can analyze images in order to make diagnoses, as well as algorithms that can review digital records to make predictions. Chinese company Alibaba is working on AI-assisted diagnostic tools to help deal with the shortage of medical professionals. German company Siemens Healthineers is leading the world in medical imaging machinery.
But the new frontier is personalization. Success in the industry will come by being able to make reliable predictions about what interventions will be most helpful to a patient.
Digital twins are one step on the road. In the future, researchers imagine AI that can simulate all the complexity of a person's body, right down to their cellular function. With this kind of information, illnesses could be predicted months or even years in advance, and doctors would know the best way to treat them.