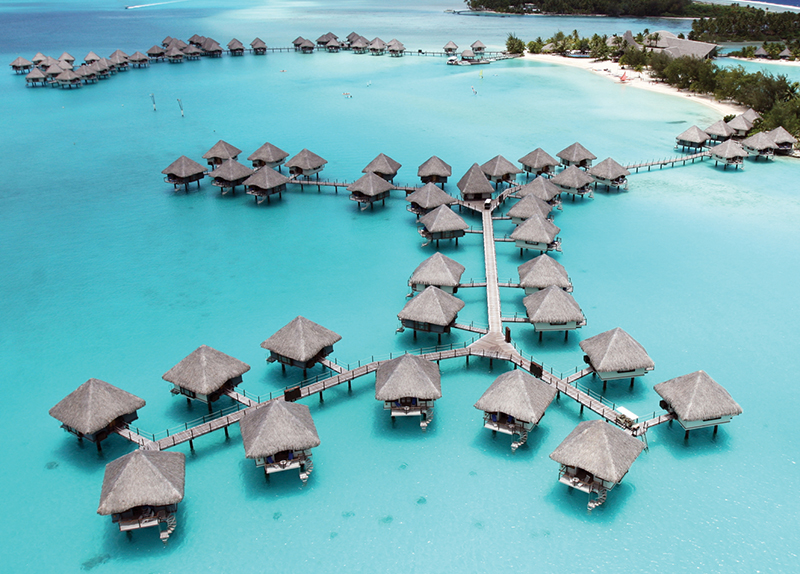 Located in the western part of the Society Islands of French Polynesia, Bora Bora is a major international tourist destination. The Society Islands of French Polynesia refer to an overseas collectivity of France in the Pacific Ocean. Bora Bora is famous for its aqua-centric luxury resorts, and the beautiful main island is surrounded by a lagoon and a barrier reef. In the center of the island are the remains of an extinct volcano that rises to two peaks, Mount Pahia and Mount Otemanu.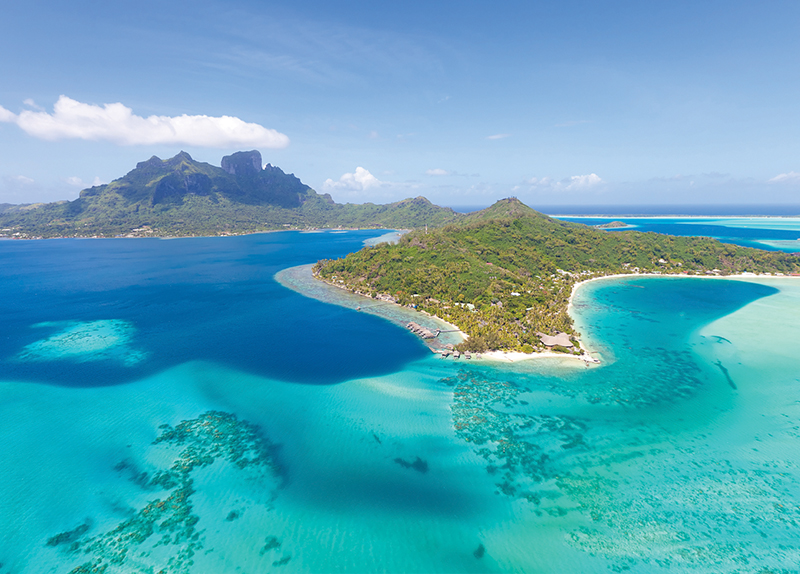 In ancient times, the island was called Pora Pora Mai Te Pora, meaning "created by the gods" in the local Tahitian dialect. This was often shortened to Pora Pora, meaning "first born." When the Dutch explorer Jacob Roggeveen first landed on the island, he and his crew called it Bora Bora, which has stuck ever since.
Bora Bora is a must-visit place among honeymoon travelers around the world who are seeking a romantic atmosphere and unique, tranquil experiences such as snorkeling and canoeing.