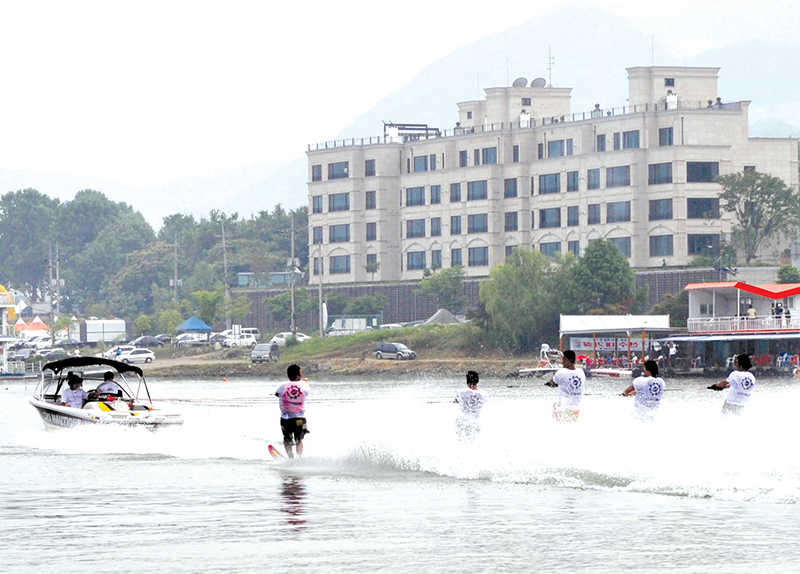 Swimming pools, streams, rivers or the sea. Where do you plan to go this summer? Rivers, especially those with calmer and deeper water, can host an ideal activity that is a lot of fun. Of course, we are talking about water skiing! Water skiing is an activity involving sliding on the water with skis on your feet. While being pulled by a tow rope connected to a boat, the skis allow you to float on the water.
It sounds complicated, but it is very fun! In Korea, there are several places where you can learn water skiing. Along the Bukhan River from Gapyeong to Chungpyeong, many leisure clubs offer water skiing education programs. Before going into the water, however, safety education is required. Aside from all of the fun, participants also learn the scientific aspects of the sport: like how skis can float on water. The most important thing to remember is to balance the action of pulling the tow rope and being towed by the boat.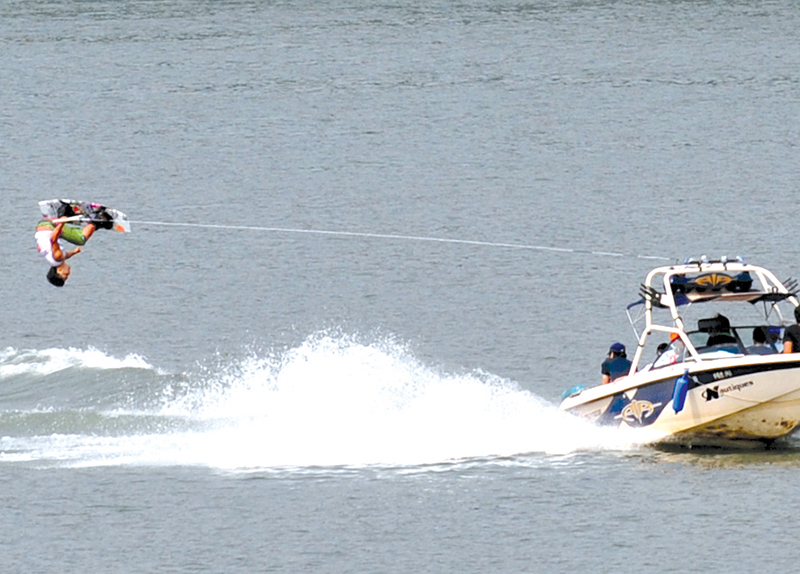 After training on land, you can go into the water! Usually, beginners use skis that are tied together. This requires less muscle effort from your legs. Many clubs offer group lessons and often provide a pick-up service from the station to the club.