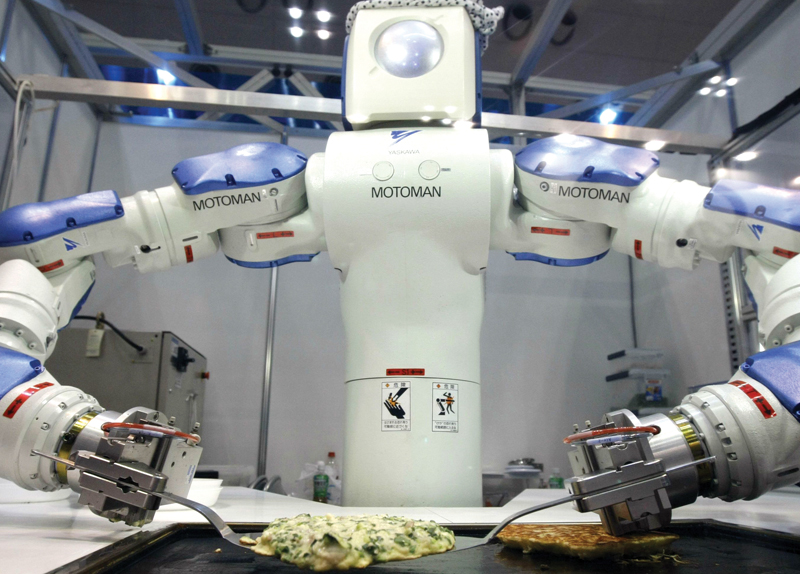 What's This About?
The future is definitely near, or it might actually be here already! Technology companies are becoming more innovative than ever, with many beginning to incorporate the use of artificial intelligence, or AI. Several companies have experimented with AI robots to see if they are real-world ready. Experts and forecasters have predicted that robots will soon replace millions of jobs. This technology definitely brings benefit to our society, but it also presents a loss to mankind as well. Despite the advancement of society, there is no doubt that many fear this change. Should society do more to prevent robots from taking our jobs?
This house would prevent robots from replacing our jobs.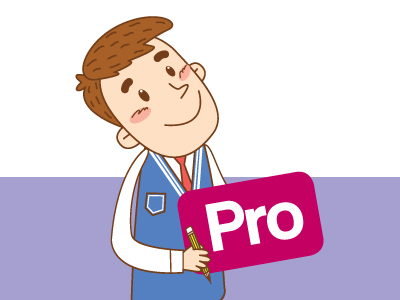 Pro - "I agree…"
The advancement of technology in recent years has yielded many benefits that make our lives more convenient. Computer scientist Moshe Vardi said, "We are now approaching a time where machines will outperform humans in almost any task." According to The Guardian, "By 2021, robots will have eliminated 6 percent of all jobs in the U.S., starting with customer service representatives and eventually truck and taxi drivers." President Barack Obama's economic report also predicted, "There is an 83 percent chance that workers who earn $20 (W23,400) an hour or less could have their jobs replaced by robots." Although companies may want to push for artificial intelligence (AI) technology, these statistics are unfortunately looking grim for the lower and middle class citizens who desperately depend on these jobs to survive.
The rapid advancement of AI is a financial issue for most of the working class, but experts also say that humanity is now facing its biggest challenge ever: finding the meaning in life when we're no longer required to work. Many believe that with a lot of jobs outsourced to robots, people will have more free time to pursue leisure activities. But the reality is that work is essential to a human's well-being, as people find meaning and pride in what they do. Ultimately, the AI technology that we are developing does not benefit mankind. Instead, it's only taking away from our humanity.
Joanne Kim
For The Teen Times
(ttt@timescore.co.kr)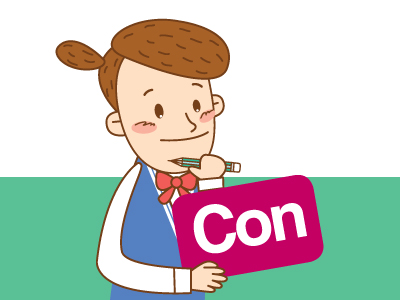 Con - "I disagree…"
The thought of getting replaced by a robot is absolutely and undeniably scary. But why does it have to be that way? The benefits of using robot workers are numerous. When artificial intelligence-driven robots take over simple work forms and tasks from humans, we will be encouraged to take on other work that requires a higher level of thinking. Production levels will be boosted, eventually allowing the economy to grow as well. Also, Ross Baird, an executive director at Village Capital, said, "Assuming that machines will automate people's jobs and put people out of work is a way of thinking that treats most workers like commodities, rather than people who can contribute valuable things to companies beyond just X output." Forward-thinking companies are pushing for creative, human-based solutions that allow people to go beyond just simple daily tasks to try new things.
Baird also suggests that institutions should "think about putting employees' prosperity ahead of the company's." People value how they spend their time, and most understand that life is more than doing repetitive and mundane work. Companies should encourage their staff to dream bigger and find career paths they really desire. Rather than working just for the sake of making ends meet, employees can all be given fair opportunities to grow, learn, and enjoy new skills and abilities. Instead of preventing robots from taking over our jobs, society should embrace it to push for more learning opportunities for everyone.
Joanne Yang
For The Teen Times
(ttt@timescore.co.kr)