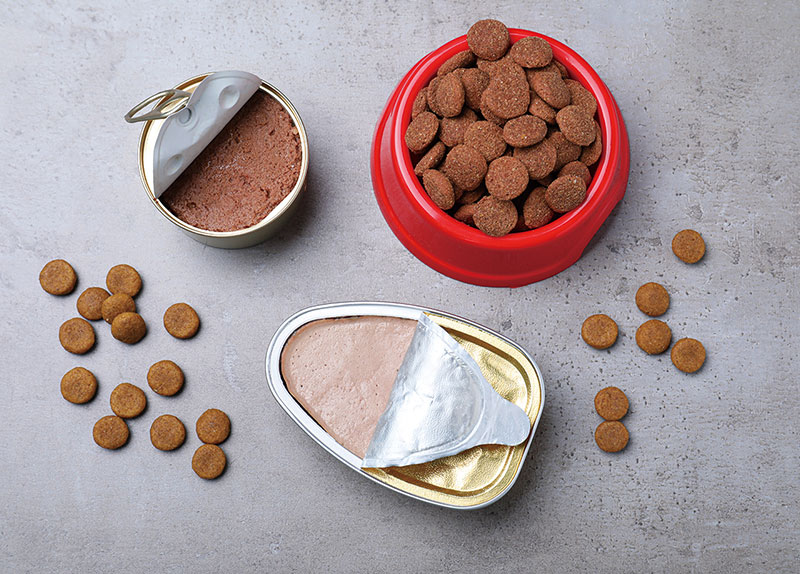 We already understand well that meat consumption contributes significantly to greenhouse emissions. Recently, scientists at the University of Sao Paolo in Brazil have found that the same may apply to pet food after analyzing 900 pet diets to measure their meat contents.
Their analysis, published in Scientific Reports on Nov. 17, 2022, found that approximately 90 percent of calories in wet cat and dog food derive from animal sources. That's around double the number of calories from animal ingredients in their dry counterparts. The research team then calculated the potential environmental impact of different pet food ingredients and found that wet pet food production consumes more land and water resources and emits more carbon than dry food.
However, there is a substantial debate surrounding the matter in question. Experts do not yet agree on the most accurate way to measure the carbon cost of animal byproducts. Some have pointed out that the byproducts in commercial pet foods are essentially free and are bits people would likely throw away in the first place. But others say this does not negate the energy already consumed to raise that meat. In addition, even small amounts of human-edible meat in each can of wet food can slowly add up in terms of their environmental impact.
Whichever side of the debate one may fall on, it seems that pet owners who are worried about the environment may well be doing the world a favor if they stick to dry pet food.