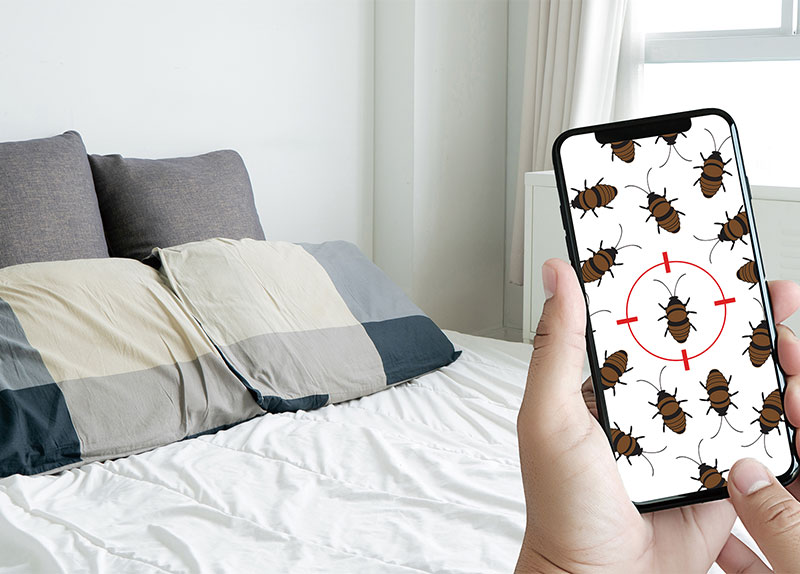 Bedbugs are tiny, nocturnal bugs that suck blood. During the daytime, they typically hide in the bedding, furniture, and cracks and crevices in the walls. They then emerge at night to feed on blood while you are sleeping.
Bedbug bites commonly cause itching and allergic reactions, which usually recover in one to two weeks without treatment. In rare cases, some people experience symptoms such as fever and anaphylaxis, requiring professional treatment.
What do bedbug bites look like? Bedbugs usually leave red, raised bumps in a straight line or zigzag pattern. But because the marks can take up to two weeks to develop, you may not notice them immediately. If bitten, wash the affected areas gently with water and soap.
To check for bedbugs at home, carefully look into any cracks, gaps, and edges in your room. They are likely to be found not far from where you sleep. If bedbugs have invaded your home, you may see traces of their blood, waste, and skin. Turning off the lights and using a handheld light can help you detect bedbugs as they scurry away from bright glare.