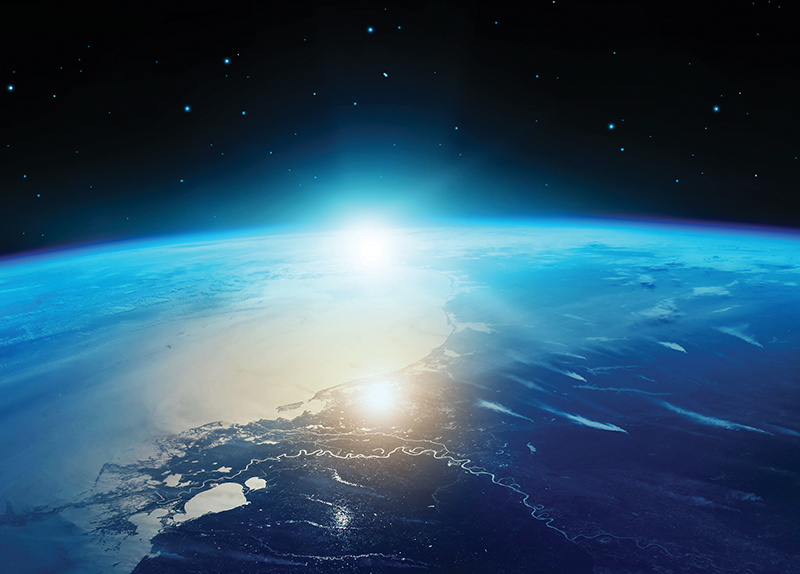 Space is a mysterious place, which we can see from anywhere in the world when we look up to the sky. But, some might wonder, where does our Earth's sky end? And, where does space begin?
Our Earth's atmosphere has several layers. But, when you take off from Earth, the upper layers have much less oxygen. They are much thinner and contain lighter atoms and molecules. Airplanes fly relatively close to these top layers. But, when you move even higher, there is such a small amount of oxygen that even planes can't fly. This is called the Karman line, and this is where scientists say Earth ends and space begins.
This line was named after Theodore von Karman, a Hungarian American scientist. He was the first person to study the upper atmosphere in order to define the end of Earth's sky. This line isn't simply just where airplanes can't fly. The area, which is approximately 100 km above Earth, is also important to scientists because it helps them determine where satellites can fly.
So, the next time you are on an airplane, remember that you aren't in space. But, you might be very close to it!