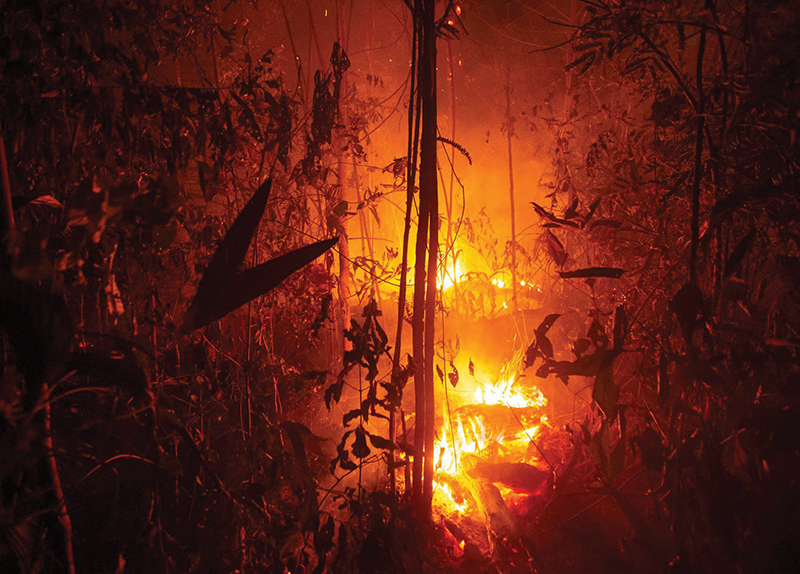 The Amazon is the largest tropical rainforest on the planet. It is home to the most diverse group of plants and animals in the world. Soon it might be gone.
Starting in early August, the Amazon began to burn out of control. This is not a natural disaster, as is the case with many other wildfires. These fires were started intentionally.
The Amazon is constantly being cut down to make way for mining, logging, and farming. Often, the people who want to extract resources from the forest first set controlled fires in order to make the soil more nutritious or burn smaller plants to make the larger trees more accessible.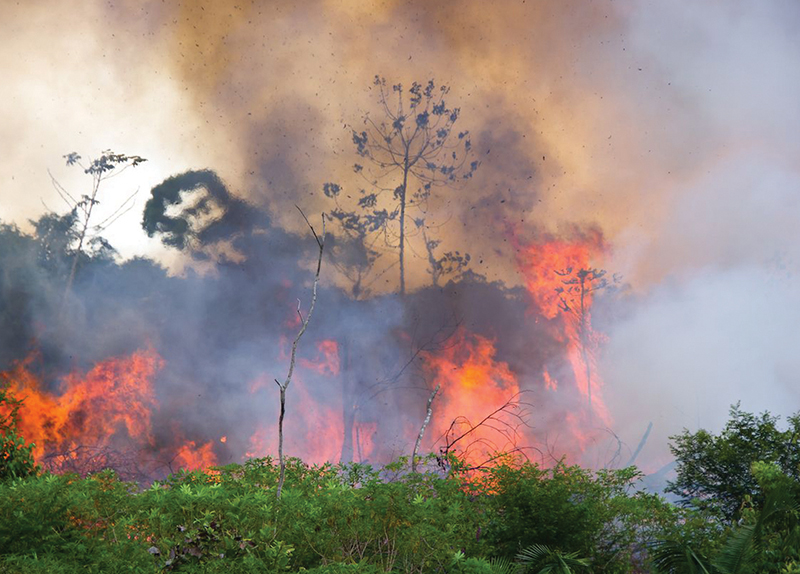 However, those controlled fires are now spreading. Though the entire forest will not burn, the fires may cause enough damage to eventually lead to its destruction. After a certain percentage of the forest is lost, something called "dieback" begins. Plants in the forest move rainwater up from the soil into its leaves. The water then evaporates into the air, where it creates rainclouds, and the process begins again. When the plants disappear, the rainwater stays in the ground and rainclouds disappear. In time, the entire rainforest may dry up. Experts predict that dieback begins when between 20-25 percent of the rainforest is destroyed. So far, more than 19 percent of the forest has been cut down, but that does not include the amount of forest that has been lost in the fires.
The death of the Amazon would affect the entire world. The rainforest acts as an air filter for the planet by absorbing carbon dioxide. When those plants are gone, global warming is likely to increase faster. Even worse, as the Amazon dies, it will stop absorbing carbon dioxide and begin emitting it. The death of all of the plants in the rainforest would release about 90 billion tons of carbon into the atmosphere, which is approximately the same amount of all human emissions over the last 10 years combined.
60 percent of the rainforest is located in Brazil, which is also where many of the fires are burning. Last year, Jair Bolsonaro ran for president on a far-right campaign in which he promised to extract valuable materials from the Amazon. Since he took office in January, deforestation is up nearly 40 percent compared to the first seven months of last year, and 80 percent more fires have been reported this summer. International aid has been sent to help fight the fires, but it may be too late.