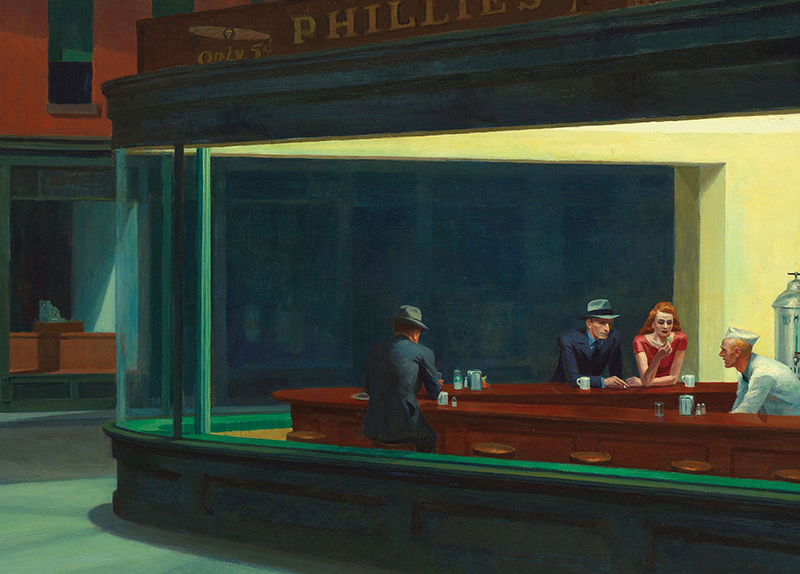 Edward Hopper was born on July 22, 1882 in Upper Nyack, U.S.A. He studied illustration at the New York School of Art, and soon began to shift from advertising work to creating fine art. He was inspired by impressionists, and considers his own style to be a form of Impressionism.
After his first exhibition at the Whitney Club, he became re-acquainted with his colleague Josephine Nivison, a successful painter. They married in 1924, and Josephine became Hopper's main muse and model for his paintings. Many of Hopper's paintings depict scenery that he saw while he and his wife traveled. Hopper had difficulty in finding inspiration, which is why he traveled frequently.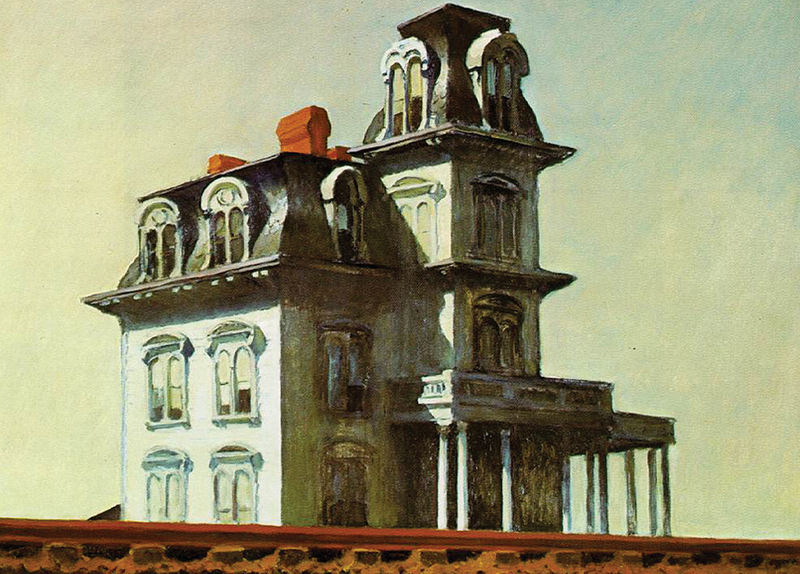 Many of his themes and uses of symbolism reveal interpersonal tension between human beings, as well as the contrast between tradition and reform. His subjects are portrayed in solitary environments, often giving off a sense of loneliness within the metropolitan world. The usage of walls, windows, and other means of separation poetically represents isolation and starkness within the realist paintings.
Nighthawks, Hopper's most famous painting, depicts four people at a diner at night. Hopper was inspired by World War II when he created the piece, and many believe that the relationship between the customers and the waiter resemble the disparity in American society due to the aggression from the war. The dramatic lighting, minimal environment, and ambient colors reveal Hopper's interest in depicting ambiguity and melancholy in his paintings. The starkness of his work allows the painting to be open-ended, making the audience interpret the painting on their own.