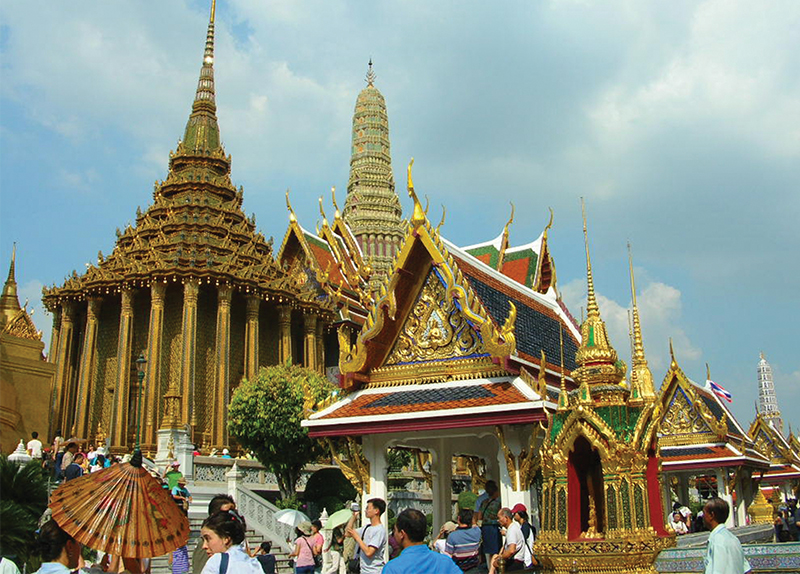 The Grand Palace was built by King Rama I, who was the founder of the Chakri Dynasty. From 1782 until 1925, it was the residence of Thai kings for more than 100 years.
When the Grand Palace was first built, it was solely made of wood due to having insufficient funds for anything grand or elaborate. Over the next 200 years, the monarchs upgraded and expanded the buildings on that site to create the vast Grand Palace of today. Although not all of the grounds are open to the public, it is still the most popular tourist site in Thailand for its beautiful architecture, intricate details, and sometimes for its ceremonial purposes.
Since this place is also known for housing the Jade Buddha, or the Emerald Buddha, some fairly strict dress codes must be followed in order to enter the palace. Clothes such as shorts, miniskirts, tight-fitting trousers, sleeveless tops, and sandals are prohibited at the Grand Palace's gateway.