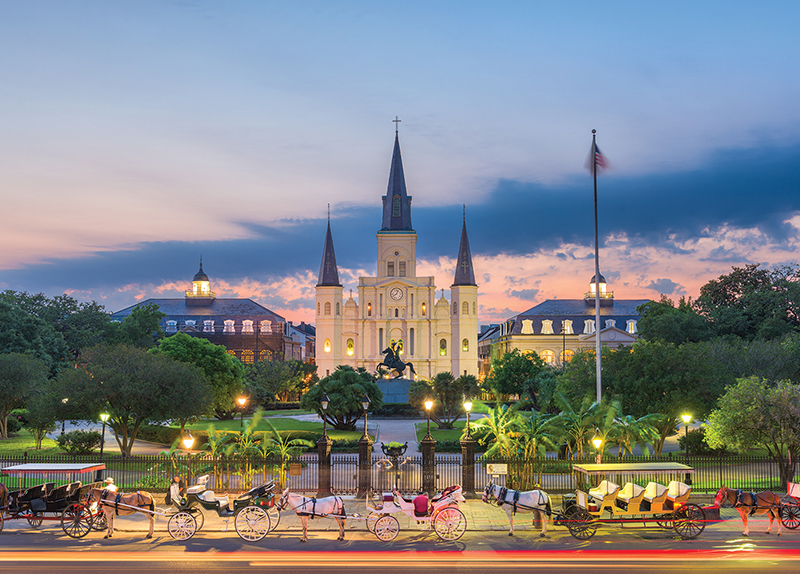 New Orleans is located on the Mississippi River in the state of Louisiana. It is close to the Gulf of Mexico. The original Indigenous people of the land were the Chitimacha. When the French settlers came, the Chitimacha fought against them.
Jean-Baptiste Le Moyne de Bienville declared the land for the French monarchy in 1718. The land was hard to work with, as it was swampy, and there were hurricanes. There wasn't much economic growth in the city during this period.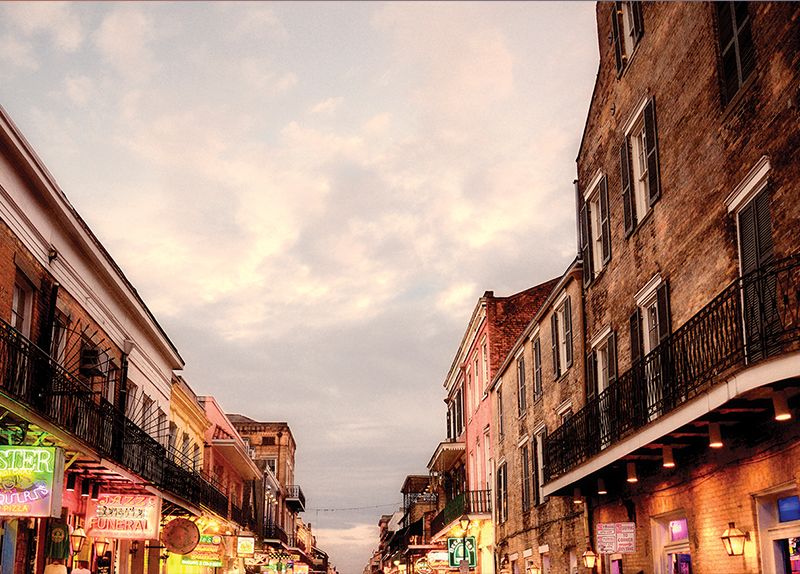 New Orleans changed hands many times. France had given Louisiana away to Spain by 1763, but in 1800, Spain returned Louisiana to France. In 1803, France sold Louisiana to the United States. New Orleans steadily grew into a port city. Today, the four major industries are oil, tourism, shipbuilding, and aerospace manufacturing.
In 2005, Hurricane Katrina destroyed large parts of the city. Many people moved out of the city, and some did not return. New Orleans' unique culture, like the Mardi Gras, continues to be a big tourist attraction.