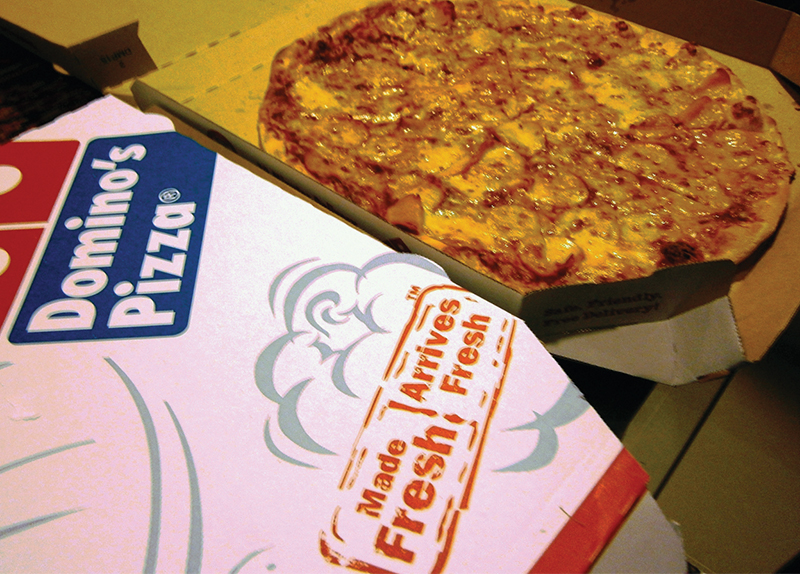 A marketing campaign for Domino's Pizza in Russia got a little out of hand when the company promised consumers free pizzas for life.
In fact, the deal was 100 pizzas per year for a century, with only one little catch. You had to get a permanent tattoo, at least 2 cm in length, of the company's logo. It also had to be somewhere visible on the body.
Responses to the "Domino's Forever" campaign quickly took off, with hundreds of people posting their tattoos on social media. It was so overwhelming that the pizza chain had to quickly put the brakes on things.
They clarified that the offer would only apply to the first 350 people to post, and they even released an image to show which parts of the body they considered "visible."
But that didn't seem to stop people. Domino's quickly hit their 350 threshold, but the pictures just kept pouring in, even after the company got back on social media to tell people to stop.
Many of the people who got the tattoos are not going to be able to get any free pizza. But what's even worse is that those who got the free pizzas probably won't live long enough to eat them all.