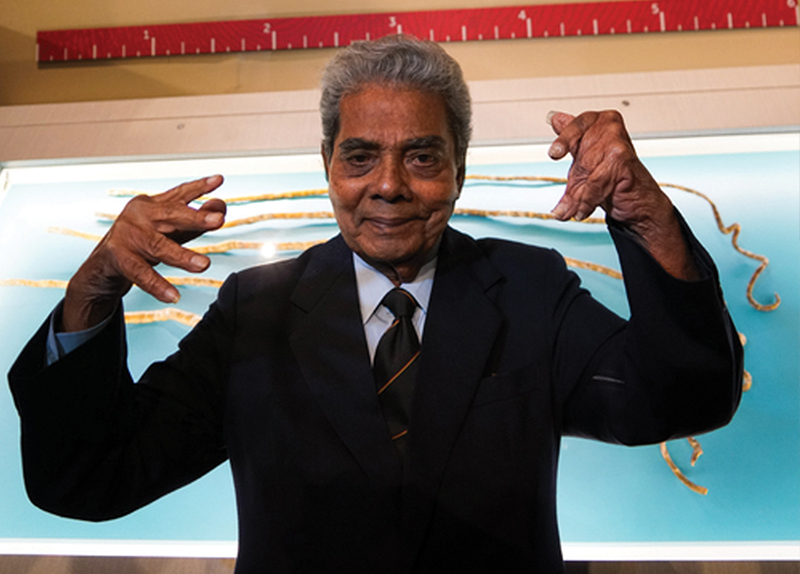 Shridhar Chillal, who holds the record for the world's longest nails on one hand, recently had his nails cut off. They are now on display at a museum in New York.
Over a span of 66 years, the 82-year-old Indian man's fingernails had grown to a collective length of about 9 m. His nails were hurting him, making it almost impossible to open his hand. He attempted to cut them off with a regular clipper, but that proved to be quite difficult. In early July, Chillal flew to New York to have them removed by a doctor. The removal process, which involved using a handheld power grinder, took about 20 minutes.
Now, Chillal's nails are proudly displayed at the Ripley's Believe It Or Not! Odditorium in Times Square. "I was a little bit scared that my celebrity status would disappear, but I realize that now I have become a real celebrity," he said. "My nails will be remembered forever, and my nails will be seen by people from all over the world."
When Chillal was a high school student, his friend accidentally broke their teacher's nail. They were punished, and Chillal started growing his fingernails as a challenge.