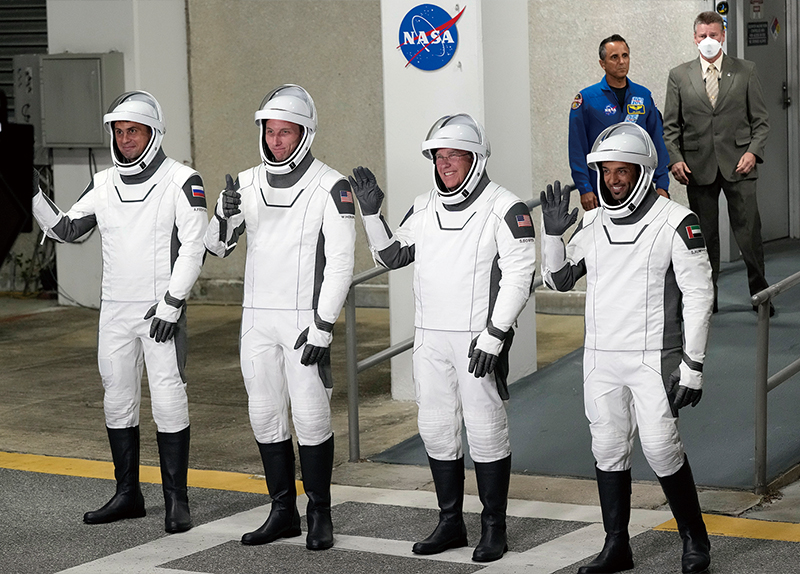 The SpaceX Crew Dragon capsule Endeavour safely arrived at the International Space Station (ISS). Welcoming the latest crew were the seven other astronauts already on the ISS. During the six-month-long mission, the new crew members will execute over 200 experiments and technology demonstrations on the ISS. Their research will range from human cell growth in space to controlling combustible materials in microgravity.
While there was a slight delay due to a clogged filter in the launch system, the spacecraft successfully docked at the ISS on Mar. 3, nearly 25 hours after its launch from NASA's Kennedy Space Center in Cape Canaveral, Florida. The ship flew 28,164 km per hour, roughly 240 km above Earth. The capsule stopped 20 m from the ISS for 23 minutes to ensure it docked correctly, with all 12 latching hooks securing it to the docking port.
This latest mission from SpaceX marks the sixth long-duration ISS team the private company has delivered for NASA. The team comprises individuals of several nationalities, including two U.S. astronauts, a Russian cosmonaut, and a United Arab Emirates astronaut. The crew's leader is Stephen Bowen, a U.S. Navy submarine officer and veteran astronaut. His fellow NASA astronaut, Warren "Woody" Hoburg, is an electrical engineer, computer science expert, and commercial pilot. It is his first spaceflight. The crew's UAE astronaut, Sultan Alneyadi, is only the second person from the UAE to fly to space and the first to launch from U.S. soil. The final member is Russian cosmonaut Andrey Fedyaev, an engineer. It is also his first journey through space.