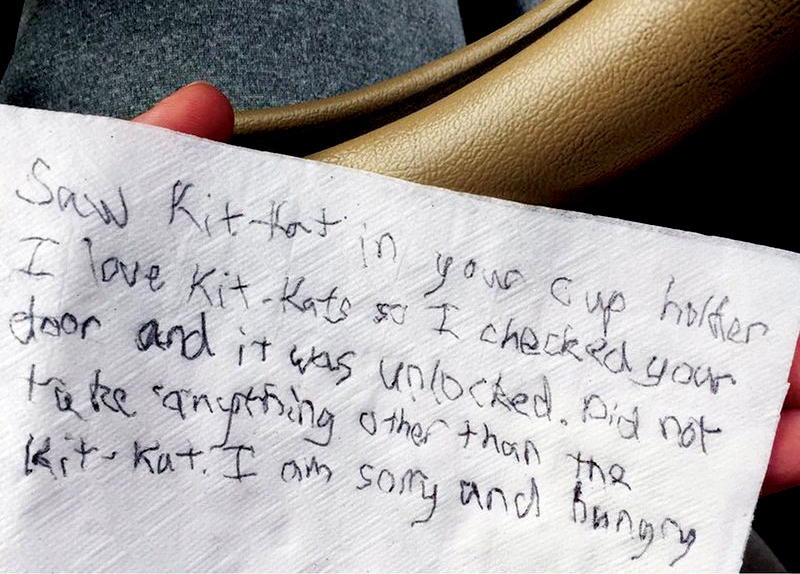 On Oct. 31, Kansas State University student Hunter Jobbins left his car for about 15 minutes and returned to find something missing and his KitKat bar. In its place was a note written on a napkin. "Saw KitKat in your cup holder. I love KitKats, so I checked your door and it was unlocked. Did not take anything other than the KitKat. I am sorry and hungry," the thief wrote.
Jobbins uploaded a photo of the note on Twitter, and it's been shared and liked more than 500,000 times. "When I came across it, I was kind of upset at first and wondered what happened to my KitKat. Then I realized how funny it was that it happened, so my frustration turned into laughter," he said.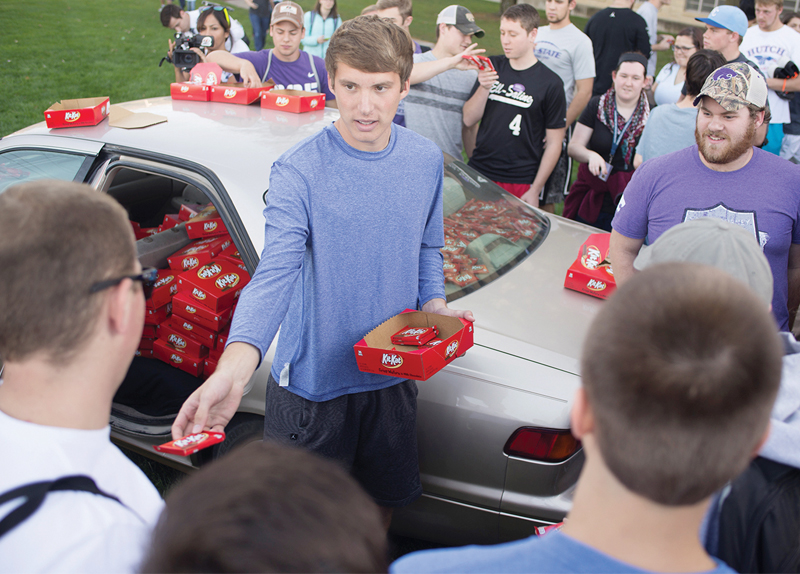 Just a few days after the incident, the makers of the popular chocolate bar responded to Jobbins' tweet by sending him 6,500 KitKats. With enough treats to fill his entire car, Jobbins was ecstatic and handed them out around campus. "I still don't know who took my candy bar, but I wish I did. I'd love to give him as many KitKat bars as he wanted," Jobbins said.