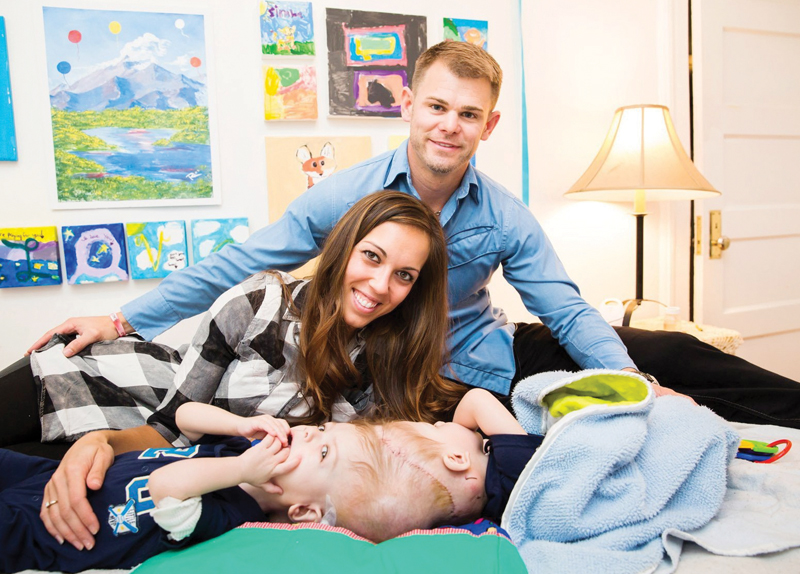 On Oct. 14, twin boys who had been conjoined at the head were successfully separated by doctors in New York. For the first time, the 1-year-old twins are resting at the hospital in separate beds.
Jadon and Anias McDonald were born about 13 months ago in Illinois. The conjoined brothers underwent three preliminary operations to prepare for the main surgery in New York. Because they shared brain tissue, operating on them was a very risky task. "This is about as complicated as it gets," said Dr. James Goodrich, the lead surgeon. Fortunately, after a 27-hour operation - seven hours longer than anticipated - the boys were finally separated.
Since then, the twins' parents have received many supportive messages from all across the globe. "It's just amazing how these people who are total strangers can love our babies, the way they do and you could really feel their love through their messages and just all the donations," said Christian McDonald, the babies' father. Currently, the boys are under the hospital's care. Although Anias is a little slower to recover compared to his brother, doctors are overall pleased with the twins' progress.