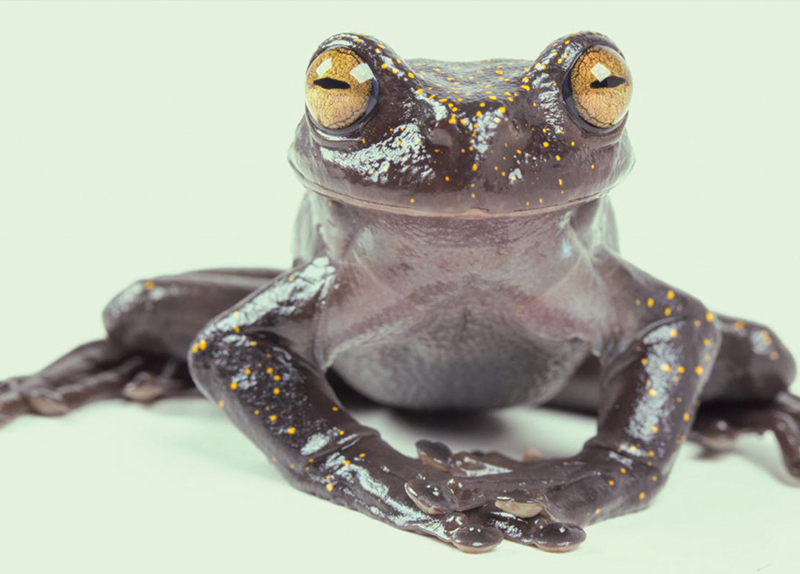 The Amazon rainforest is no stranger to bizarre and dangerous amphibians. But a new frog discovered in Ecuador has a particularly odd feature: claws.
Called Hyloscirtus hillisi, the frog has a claw on the sides of its thumb. It was discovered on a two-week expedition to the Andes led by evolutionary biologist Santiago Ron, a professor at the Catholic University of Ecuador. The area he explored, called Cordillera del Condor, is far away from civilization and has not been studied very thoroughly. But it's an area that may soon be developed for mining, so now might be the last chance to study the species.
It took two days of hiking to get into the forest where they found the frog, and it wasn't easy to find. It lives in trees and blends right in because of its coloring. Researchers speculate that the claw is used to fight off predators or in competition with other frogs.
In fact, there have been four other related species of frog discovered with a similar trait. One of them, Hyloscirtus condor, used its claw to cut through the latex glove of a researcher who handled it. Although these frogs may not be as deadly as some of the poisonous ones of the Amazon, they still wield a potent weapon!