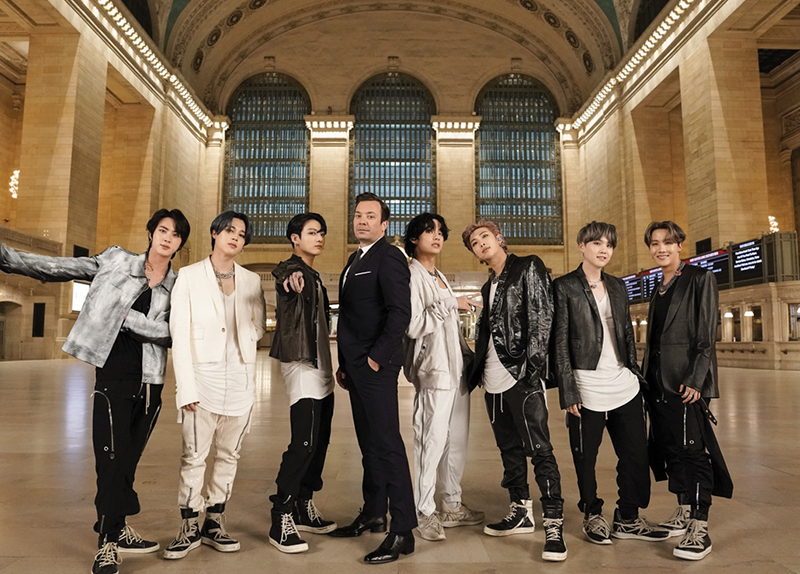 BTS' fourth studio album, Map of the Soul: 7, was released on Feb. 21 and topped the iTunes charts in various countries around the world within hours. In addition, the music video for the group's lead single, "On," garnered more than 43 million views on YouTube in a single day. It now has more than 88 million views.
Recently, BTS' performance at the Grand Central Terminal, an iconic transit hub in New York City, was aired on The Tonight Show Starring Jimmy Fallon. According to The New York Times, the performance was filmed on Feb. 8. Catherine Rinaldi, president of Metro-North Railroad, said, "We are over the moon about how successful this has been."
Bloom*Iz, Iz*One's latest album, broke the record for the most albums sold on the first day for a girl group. On Feb. 21, Iz*One also became the first girl group to surpass 300,000 albums sold in its first week. Specifically, Hanteo Chart announced that the group sold a total of 356,313 copies.
Red Velvet's Wendy uploaded a post on Instagram on Feb. 21, her birthday, to update fans about her condition. She wrote, "Because of your concern and love, I'm recovering well and getting better."