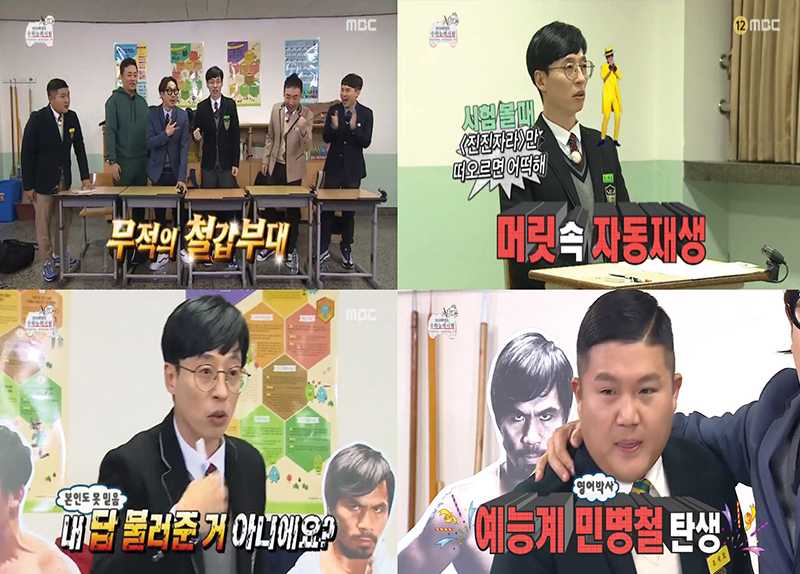 Infinite Challenge, one of Korea's oldest-running and most successful reality shows, has put an end to its 13-year run.
Although they didn't exclude the possibility of a second run, the show's cast and director have left the scene with a tearful goodbye to the show that gave viewers years of laughter. Fans were in disbelief, pleading for the show to go on, saying it was more than just a show but a part of their lives.
Infinite Challenge debuted in April 2005 and initially started with four men, including Yoo Jae-suk, the main host. Later in the year, the show settled with six regular male cast members. Since the show's debut, it offered fresh and sometimes reckless stunts on each episode. The scale and depth of the challenges grew as time passed.
The six cast members successfully built each of their characters. Yoo Jae-suk became a top-ranked entertainer and a powerful figure whose presence in the show could not be replaced.
The show actively engaged in viewer interaction by suggesting ideas, and they were reflected in several episodes. Culture critics say the show made the audience its seventh member, changing the paradigm of conventional variety shows.
"It challenged the format of entertainment shows and influenced many others that were created later," said critic Jung Duk-hyun.