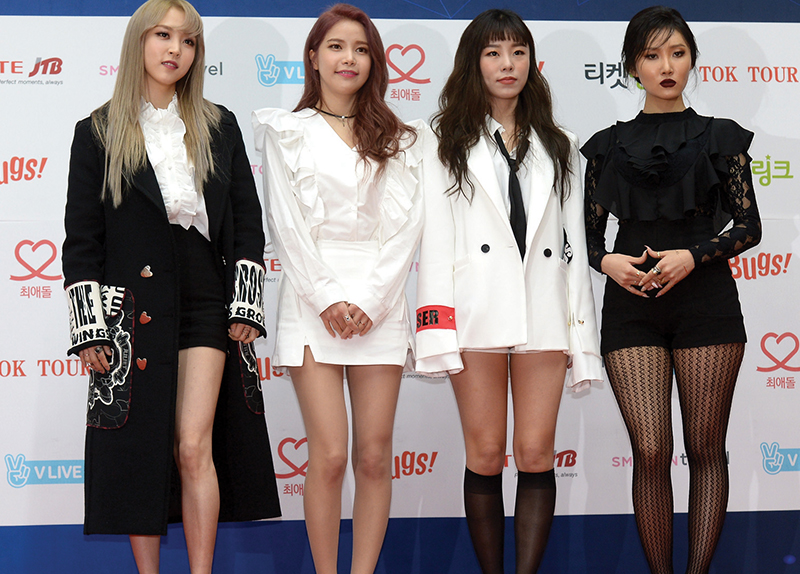 Gaon, the national music chart of Korea, recently released its rankings for the month of July. Idol groups continue to dominate the Korean music industry, but a couple of solo singers and duos are doing quite well, too.
The digital singles ranking has Black Pink at No. 1 with their hit "Ddu-Du Ddu-Du," which has a total of 250,700,761 points. These points refer to a combination of sales and streams. No. 2 goes to Twice's "Dance the Night Away," with 206,883,656 points. In third place is Shaun's "Way Back Home," which has 182,394,848 points. A Pink is No. 4 with "I'm So Sick," while Bolbbalgan4's "Travel" is in fifth place.
The last five spots, from No. 6 to 10, belong to Black Pink's "Forever Young," Melomance's "Tale," BtoB's "Only One for Me," Roy Kim's "Every Day, Every Moment," and Mamamoo's "Rainy Season."
Seventeen has topped Gaon's physical albums ranking with You Make My Day, which sold 351,928 copies. In second place is Twice's Summer Nights, with 292,091 copies sold. NU'EST W's Who, You is No. 3, A Pink's One & Six is No. 4, and GFriend rounds out the top five with Sunny Summer.