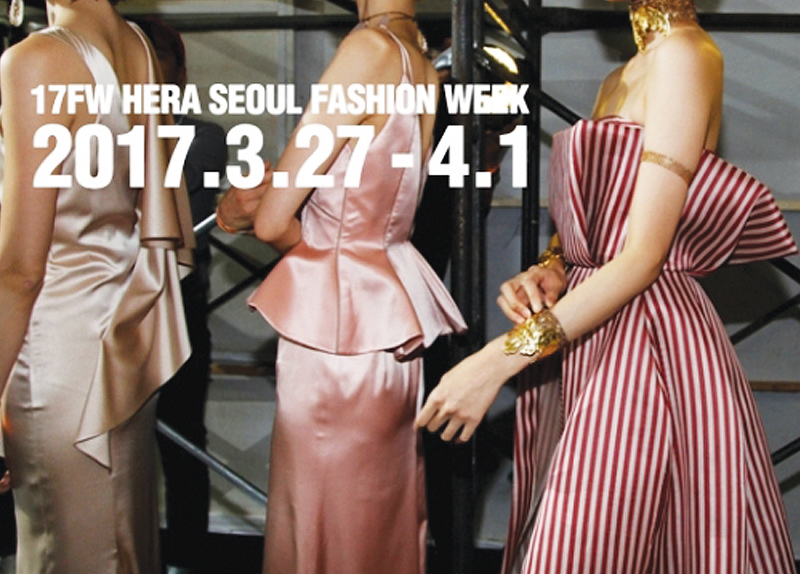 On April 1, the 2017 Fall/Winter Hera Seoul Fashion Week at the Dongdaemun Design Plaza (DDP) in central Seoul came to an end. The six-day festivity of color, style, and glamour, featured the collections of over 70 local designers and attracted more than 280,000 visitors.
The event, hosted by the Seoul Design Foundation, kicked off on March 27 with a performance by the indie band Hyukoh who wore outfits from "99%IS" by breakout designer Bajowoo.
The first runway was opened by fashion designer Park Seung-gun of "Push Button" in collaboration with the character brand "Line Friends."
The spring fashion festival saw a stellar roster of both veterans and young talent alike.
Long-time designers like Jin Tae-ok, Gee Chun-hee, and Song Zio, as well as budding designers including "Charm's," "Yohanix," and "YCH," and newcomer designer brands such as "Anne And the CRWD," "By. D'By," and "Han Chul Lee" all graced the runways with vibrant and trendy apparel collections.
The walkways outside DDP were also teeming with fashionistas, photographers and top models.
"Seoul Fashion Week has become a fashion platform for anybody to come and enjoy, and it is meaningful that the festival is gaining popularity," said Jung Ku-ho, the event's executive director.