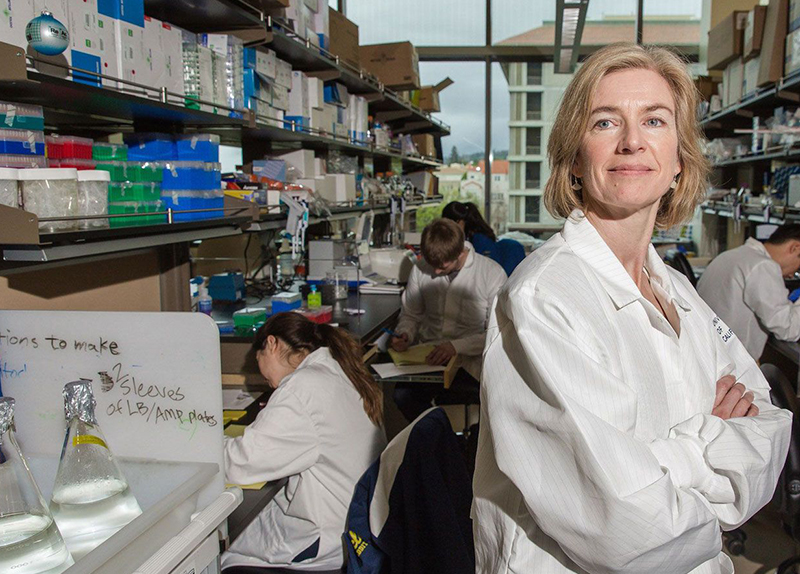 CRISPR-Cas9, one of the most potent tools in gene editing, has been around for almost seven years now, but the university where it originated has yet to receive a patent. That may soon change, however, following the filing of a notice of allowance by the Patent and Trademark Office of the U.S.
Normally, this means a patent will be issued within eight weeks. That might not be the end of it, however, as the patent could still be challenged. If granted, a patent for CRISPR may well be worth billions of dollars.
The revolutionary technology allows scientists to alter DNA with a precision and reliability far greater than any other methods, and it's cheaper and easier to use as well. Based on a bacterial defense mechanism, it can target, remove, and replace specific sections of DNA.
CRISPR was discovered by Jennifer Doudna of the University of California and Emmanuelle Charpentier of the University of Vienna. They filed a patent back in 2012. However, another researcher, Feng Zhang of the Broad Institute, filed his own patent just a month later. But because he paid to have the application fast-tracked, his was granted in 2014. It covered a specific use of the technology in eukaryotic cells.
The University of California later challenged that patent but lost. Both patents will be allowed to stand, just as both institutes are licensing their intellectual property for others to use.