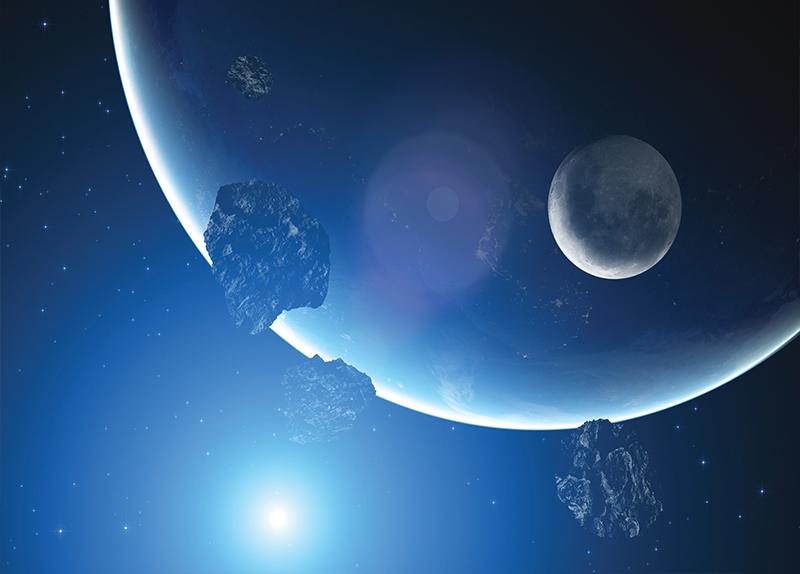 A small asteroid, just 2 m wide, hit Earth on June 2. Named 2018 LA, the asteroid was detected less than a day before it hit. Scientists quickly realized that it was an unknown asteroid, and that it was headed for Earth.
Scientists know about the thousands of asteroids flying around in outer space that sometimes come near Earth. But since they first began keeping records on asteroids, this is only the third one that has made it so close to Earth unseen.
One NASA officer said that the asteroid was much smaller than what they are keeping a lookout for. But he said it was a good learning experience.
2018 LA was travelling at 61,000 km per hour when it reached Earth's atmosphere. With little time and few observations, it was hard to calculate where the asteroid would land. Its trajectory went from the island of Papua New Guinea west into southern Africa.
About 13 hours after it was first seen, a fireball was seen in the sky above the border between South Africa and Botswana.
After it comes into Earth's atmosphere, an asteroid is known as a meteor. When it explodes in midair, like this one did, it is called a bolide.
A bolide is a rare and beautiful sight, and this one surely had a lot of people wondering!