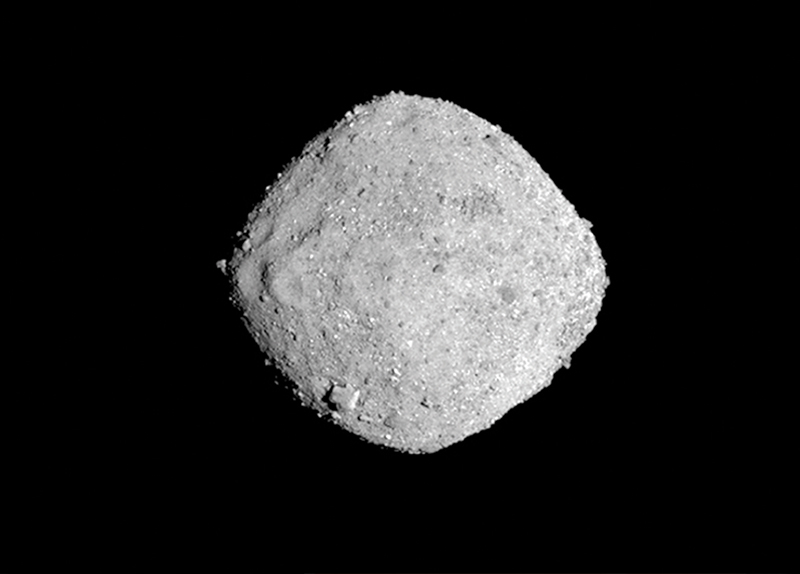 A recent mission to a nearby asteroid has turned up signs of water, one of the most important precursors for life.
Bennu, a skyscraper-sized hunk of rock, is flying through space about 2.25 km from Earth. That's pretty close in cosmic terms.
A NASA probe, OSIRIS-Rex, flew within 19 km of the asteroid on a recent mission and discovered evidence of both hydrogen and oxygen, the two ingredients for water. These elements, when found together, indicate a potential for organic matter. In fact, the discovery could shed some light on the origin of life on Earth.
Some scientists believe that asteroid and comet impacts may be responsible for the existence of organic matter and water on Earth. In fact, our planet may never have become habitable without billions of years' worth of input from outer space.
OSIRIS-Rex's mission is not finished yet. Later this month, it will fly closer to the asteroid to analyze its terrain. Once it gets into orbit, it will fly closer and closer to the rock. In 2020, the probe will hopefully be flying within just 2 m of the asteroid's surface, enabling it to extend a robotic arm to retrieve a surface sample.
Bennu orbits the sun at about the same distance as Earth, and astronomers believe there is a chance of an impact sometime late in the 22nd century.