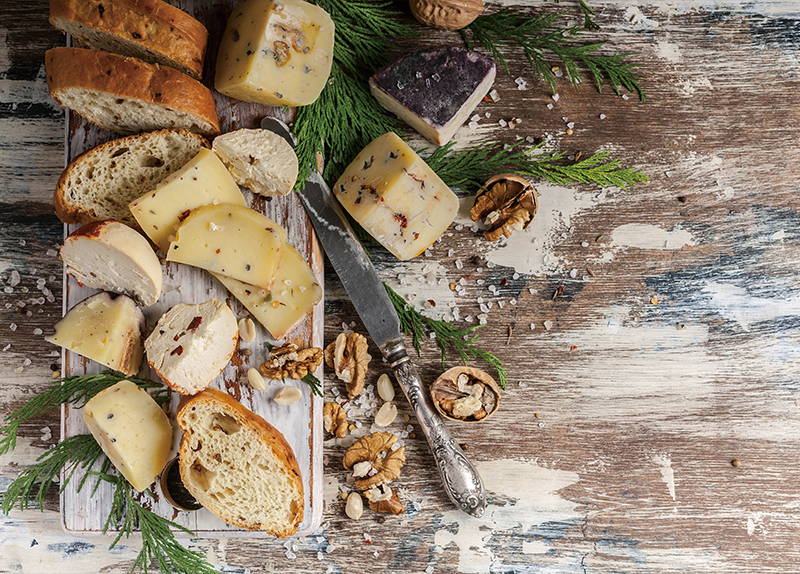 Cheese is one of the oldest and most cherished delicacies in the world. There are more than 1,000 cheese variants, each with a distinctive flavor profile. While cheddar has a buttery taste, Brie and Camembert taste musty. Parmesan, meanwhile, can be described as fruity or nutty. But what is it that gives each cheese its unique flavor? Thanks to a recent study conducted by scientists at the Tokyo University of Agriculture, we now have a better idea of the specific types of bacteria that produce the flavor compounds in cheese.
Morio Ishikawa, a food microbiologist, was the study's principal investigator. He and his team used genetic analysis and tools such as gas chromatography and mass spectrometry to identify the bacteria and flavor compounds in the cheese samples. The team then sought to establish a connection between individual bacteria to specific taste compounds. To conduct the study, the scientists seeded various types of unripe cheese with particular bacteria and monitored how the flavor compounds changed over the course of three weeks.
The study demonstrated that an array of esters, ketones, and sulfur compounds are responsible for the fruity, moldy, and oniony cheese flavors. A genus of microbes called Pseudoalteromonas produced the highest number of flavor compounds. The microbe, originally from the sea, has been found in many types of cheese.
The results from this study may help accurately modify flavor profiles to better suit consumer preferences. Cheesemakers might be able to produce a variety of new cheese flavors. In other words, consumers may have more choices to choose from and be able to experience unfamiliar symphonies of flavor.