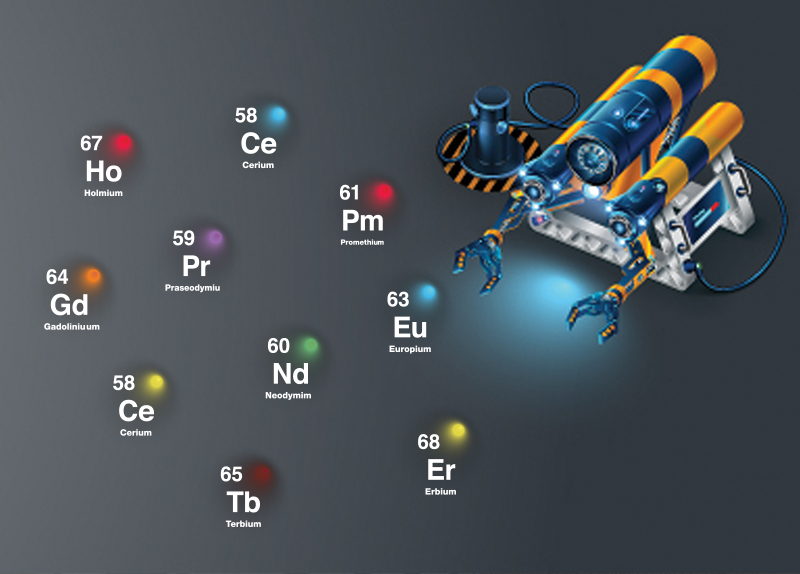 Scientists have started exploring the sea floor to search for more of the rare minerals that are crucial in manufacturing today's high-tech hardware.
Called rare-earth elements, these 17 elements are necessary for the production of smartphones, magnets, lenses, and X-ray machines. At the moment, most of the world's supply comes from China.
But now researchers from the University of Bergen in Norway have started sending deep-sea robots down to the ocean floor between Norway and Greenland to find a new source. Any discovery could be highly lucrative.
At 2,500 m down, we know less about most of the seabed than we do about the surface of the moon. One thing scientists do know, however, is that while some areas of the seafloor are rich in rare-earth elements, others contain none at all.
The research at the moment is focused on trying to understand why rare-earth elements appear where they do, and also analyzing the viability and environmental impact of mining them. New sources of rare-earth elements are desperately needed, and knowing where to look is the first step in getting there.
The current project began last year, and the search will last until 2023. The researchers are using both autonomous robots and human-piloted submarines in their search.