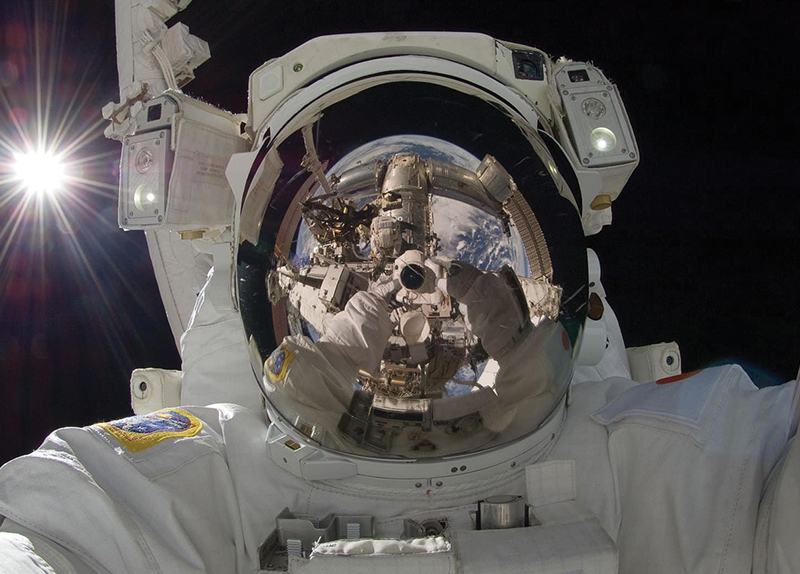 The International Space Station (ISS) is open for business. NASA recently announced that it will allow private companies to host tourists on the ISS. Visitors will be allowed to stay for up to 30 days, but the trip will not be cheap. NASA will charge the companies $35,000 (W41.4 million) per person per day, the estimated cost of supporting life on the station. That will only be a fraction of the cost that each traveler will pay, however, as the private companies are sure to charge much more for the transportation they provide. One company that has already reserved four future launches is expected to charge more than $50 million (W59.2 billion) per person.
The ISS, funded by the American government, costs more than $3 billion (W3.5 trillion) per year to operate and will likely be shut down in about 10 years. Though the tourism will generate very little profit for NASA, the long-term goal of the policy change is not financial. In addition to allowing tourists, NASA will also allow private companies to conduct research and development in the station, encouraging them to develop technologies and private space stations that will one day replace the ISS.
If things go according to plan, by the time the ISS is shut down, space will be full of private space stations ready to continue research. Until then, you can visit the station yourself to see what life in space is really like. You just need to somehow find $50 million first.