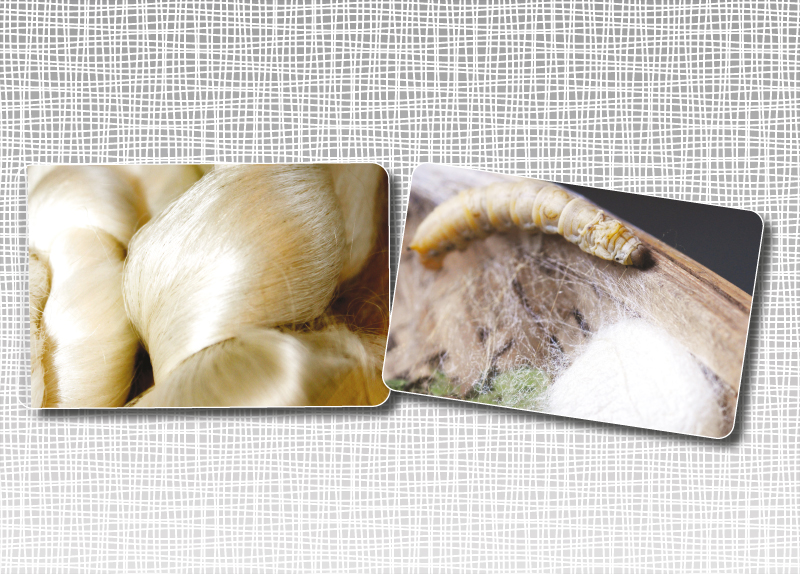 Silk has been used for thousands of years. It has brought great wealth to China for its smooth and resilient texture. But Chinese researchers from Tsinghua University in Beijing discovered a way to improve this ancient and traditional material. The new silk wasn't actually made in a lab but instead was prepared the old-fashioned way! They fed natural silkworms graphene and carbon-based nanotubes to make a sturdy fabric even stronger! The upgraded silk is now 50 percent stronger than the original.
The oldest silk ever found was from 3630 B.C.! Originally used to build protective cocoons for many insect species, the naturally made thread was gathered from the wild and processed into the silk fabric we know today. In ancient times, this type of wild silk was abundant in China, Southeast Asia, and Europe. Today, China produces half of the world's silk supply. This kind of mass production throughout the centuries allowed silk to spread to other areas, including Korea, India, and Japan.
What makes silk so special is that it is very soft but also durable at the same time. A rope made of silk is surprisingly stronger than a metal wire that has the same thickness. At the same time, its smooth and supple texture makes it incredibly valuable for clothing and other fabrics. Also a good insulator, it keeps people warm in winter but cool in the summer. Silk fabrics are known for their bright, shimmering, and shining characteristics. Maintaining silk may be difficult, but it's still one of the best materials in the world. Many of today's products, like plastic, are produced artificially in the lab, but sometimes nature does the better job!