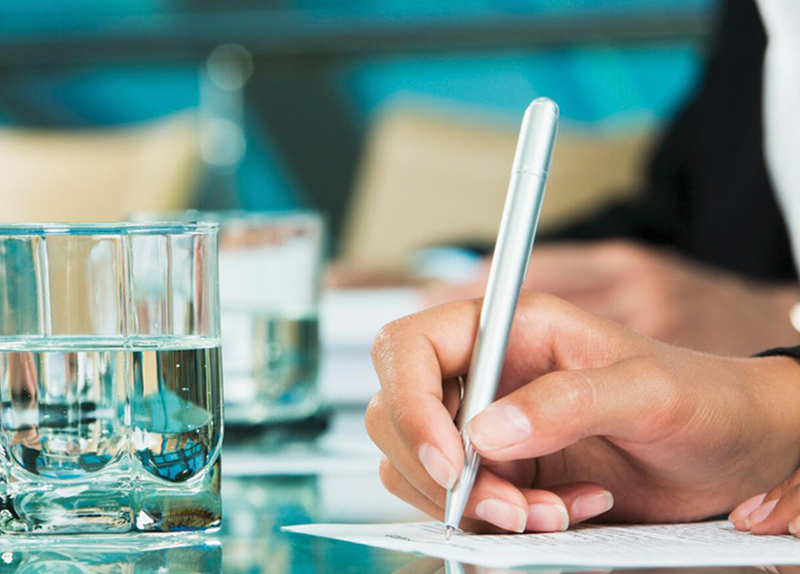 For governments, militaries, and businesses, data security is one of the most difficult problems to solve. Physical documents can be stolen or copied, and online information is prone to leaks and hacks. A group of Chinese researchers has developed a new solution to that problem: invisible ink.
The ink itself is only water. The secret is actually in the paper, which is coated with a special combination of chemicals that emits light when exposed to UV radiation. When the message is printed on the paper, the water breaks down the structure of the chemicals, cancelling their effects. When the paper is exposed to UV radiation, the text appears black while the rest of the page glows green.
Perhaps the most interesting part of the paper is the fact that the message can be completely erased. Left alone, the water will slowly evaporate, but the message can remain visible for months. Instead, to completely erase the message quickly, the paper needs to be heated enough to melt the coating so it covers the parts disrupted by the water. Each sheet of paper can be reused in this way at least 30 times.
The researchers are also experimenting with an even more secure way to print secret information. They have made an ink with a slightly different chemical combination than the coating on the paper, which emits a slightly different amount of light under UV radiation. The difference is too small to be detected with the naked eye, so messages printed with this ink can only be seen using long-exposure photography.