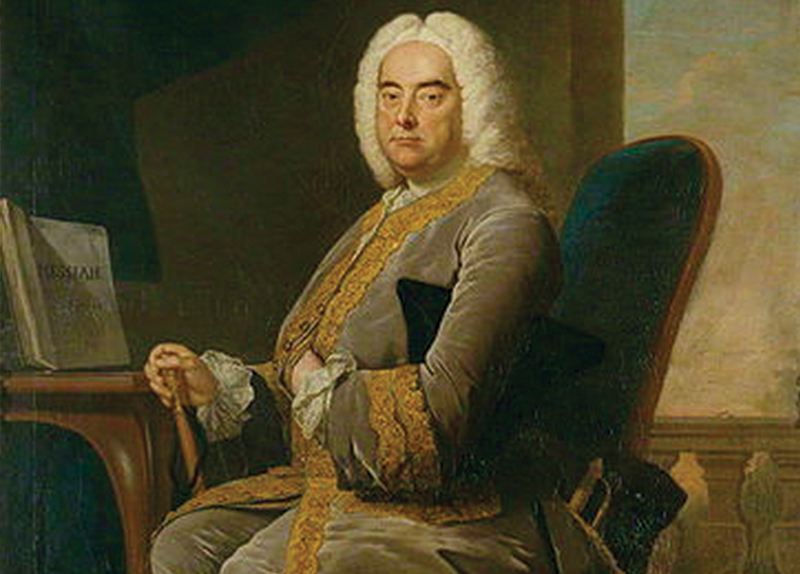 With his inner strength and passion, Handel devoted his entire life to music. He was a man of fortitude who established the Royal Academy of Music. With a strong desire for honor, power, and money, he associated with his rivals to do so. However, he had to face bankruptcy because of their hindrance and scheming ways. Despite suffering from a stroke, paralysis, and losing his eyesight, he never gave up on music. With his musical achievements and talents set aside, Handel would still have been remembered for his fortitude and strong faith in music.
It is ironic that he overcame critical situations by incessantly writing music, driven by his characteristic desire for material possessions and honor. This also motivated him to write music faster. Music at his time was standardized, which made writing music easier, but Handel's composing speed was unbeatable. His Messiah was completed in no more than 21 days, and it has nevertheless become a masterpiece that receives continuous praise.
Although Handel is known as the "mother of music," his speedy composition showed a few problems. He kept reusing his own music or plagiarized others' music. However, without a clear standard on plagiarism, people could not argue the authenticity of his music.
Handel's flamboyant technique and beautiful harmony, which he used to make music more beautiful to satisfy the aristocrats and the royal family, made him the "mother of music." While Handel was a superstar during his lifetime, Bach did not become famous until Mendelssohn played the St. Matthew Passion at Bach's 100th anniversary.