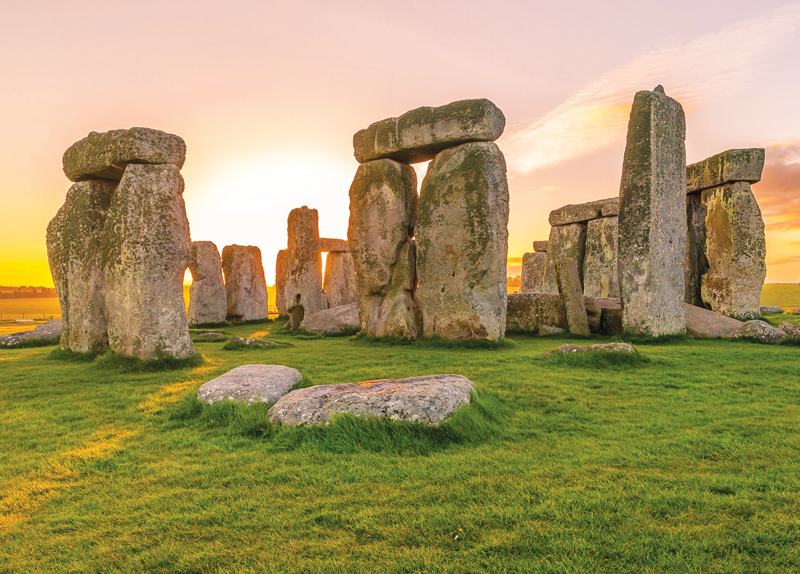 Prehistoric people drew and created art for praying and making wishes. Furthermore, they also made objects representing gods that they could pray to. To them, every natural phenomenon was something arcane and even scary. Especially the burning sun was powerful and mysterious to them, and they worshipped it as well as other things in nature and animals.
Around 2,650 B.C., sphinxes were made to honor the sun god and show off the king's power. They were placed in temples, palaces, and tombs in Egypt and Assyria. Among them, the biggest and oldest is the Great Sphinx of Giza in Egypt, which is part of Pharaoh Khafre's pyramid. Its length is 70 meters and height 20 meters. More surprisingly, the sphinx was made from carving one natural rock. The sphinx had the body of an animal such as a lion and the head of a human or animal such as a hawk or ram. The lion's body represented power and the human head wisdom.
The Stonehenge in southern England is a mysterious piece of cultural heritage with so many questions about it unanswered, but is believed to have been used for religious purposes. Located in Wiltshire, the structure is thought to date back to around 2,000 B.C. Around the Stonehenge is a large stone called the heel stone, and it points to the exact direction of the sunrise in the summer solstice. So certain scholars insist it's where people in the Neolithic era performed a ceremony to worship the sun.