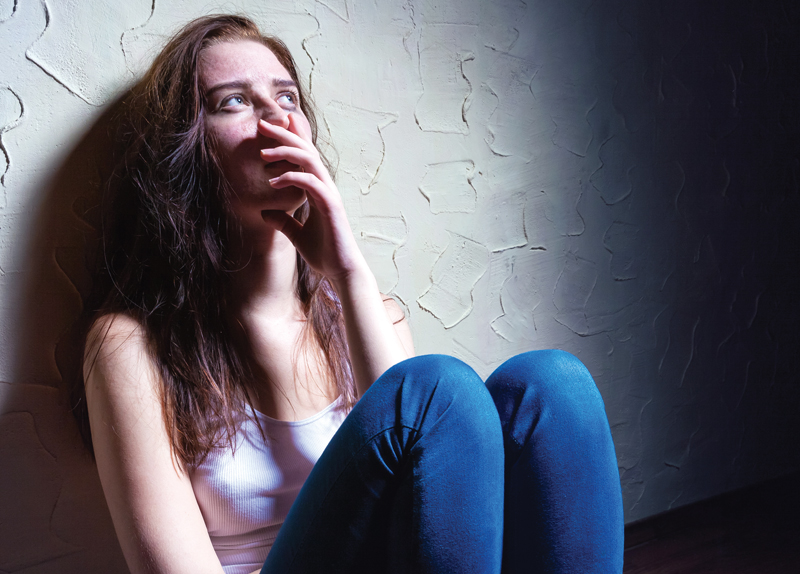 Most people are familiar with the feeling that is called depression. Often a response to unavoidable anxiety-inducing situations, most think of it as a minor passing state and are usually encouraged to grin and bear it. When such feelings fail to pass and instead linger for longer than two weeks, however, there is a possibility that what is being experienced is clinical depression, requiring a different response.
The American Psychiatric Association, in defining clinical depression, has suggested the following criteria for diagnosing depressive conditions. These have been organized into the handy abbreviation SIGECAPS by Carey Gross a psychiatrist at Massachusetts General Hospital.
S- sleep disorder (insomnia or hypersomnia)
I- interest deficit (diminished interest in pleasurable activities, or anhedonia)
G- guilt (feelings of worthlessness, hopelessness, or excessive or inappropriate guilt)
E- energy deficit (fatigue or daily energy loss)
C- concentration deficit (trouble making decisions or thinking clearly)
A- appetite disorder (weight gain or loss, when not dieting, of plus or minus five percent of body weight over a month, accompanied by higher or lower appetite)
P- psychomotor retardation or agitation (either restlessness or noticeably slowed behavior)
S- suicidality (recurrent thoughts of death or suicide)
Five or more of these symptoms over a two-week period warrant diagnosis for clinical depression.
The World Health Organization also recognizes clinical depression as a disease and has a similar diagnostic system. This marks a significant advance from the time when melancholia was treated by priests.
A similar change in perception is taking place in Korea, which has seen a 16-percent rise over the past six years in the number of people seeking medical assistance for depression symptoms. This also means more Koreans consider depression as a treatable medical condition, and such an understanding is the first step toward detecting symptoms and receiving adequate treatment.
The general attitude of Korean society toward mental illness and the stigma attached to it have inhibited a proper response to the problem. With the changing attitudes displayed by more frequent diagnoses and timely treatment of those with depression, the hope is that reduction of Korea's alarmingly high rate of suicide will ensue.