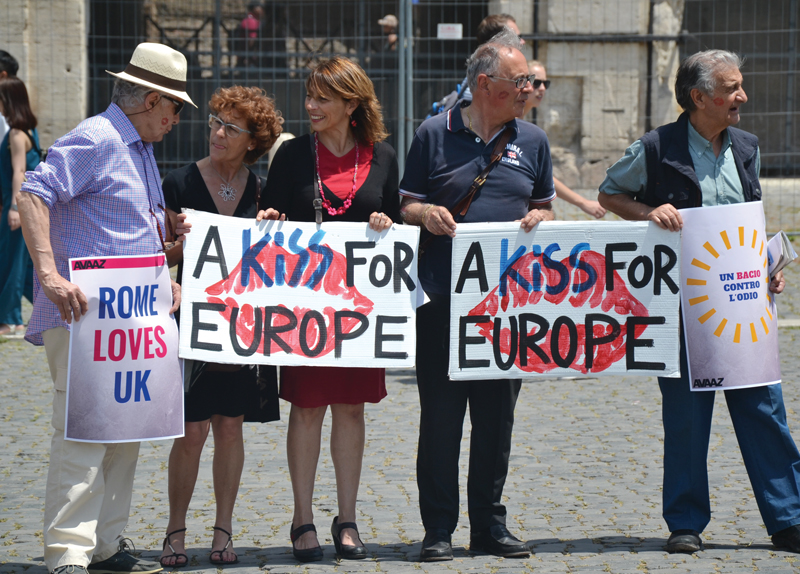 The past year has seen the results of an important change in the way voters in the U.S. and Britain respond to facts in political discourse. Certain political operators have recognized the desirability of encouraging among the electorate a general mistrust of elites and experts who might disprove their own claims. The statistics wielded by such experts have long attracted suspicion to a degree, but the recent trend of thorough rejection of them by successful political campaigns is new. A study in the U.S. found that 68 percent of Donald Trump supporters distrusted the economic data provided by the federal government prior to the presidential election last year. In the U.K., 55 percent of the population reportedly believe that the government is hiding the truth about the country's number of immigrant residents.
One possible reason people are so willing to scoff at objective measures of the economy or population figures is that the statistics don't always correspond to their perceived experiences in the world. Informed that U.K. unemployment remained fairly constant during the 2008-13 recession, many Britons feel that those numbers fail to reflect their struggle. In keeping with this, pro-immigration advocates realize that a favorable response from the public is more likely to be generated by qualitative stories of individual migrants rather than by highlighting the positive effects immigration has had on GDP.
This preference for anecdotes over objectively verifiable numbers seems to echo American comedian Stephen Colbert's satirical appeal, during the U.S. presidency of George W. Bush, to "truthiness," or the belief in what one feels to be true rather than what the facts support. Recent talk of "alternative facts" from supporters of incumbent U.S. President Trump and the naming of "post-truth" as the Oxford Dictionaries word of the year for 2016 suggest that the concept is now mainstream.
In this environment, statistics that are scientifically compiled for specific purposes feasibly could be superseded soon by an analysis of accumulated data as a result of online activities in this digital age. This is the view of British political economist William Davies, who suggests that such analysis of patterns, trends, correlations, and emergent moods impacted the recent American presidential election. The contrast between open and publicly available traditional statistics and the anonymity and secrecy that surrounds the analysis of commercially collected data raises the question of which type will best serve political culture.