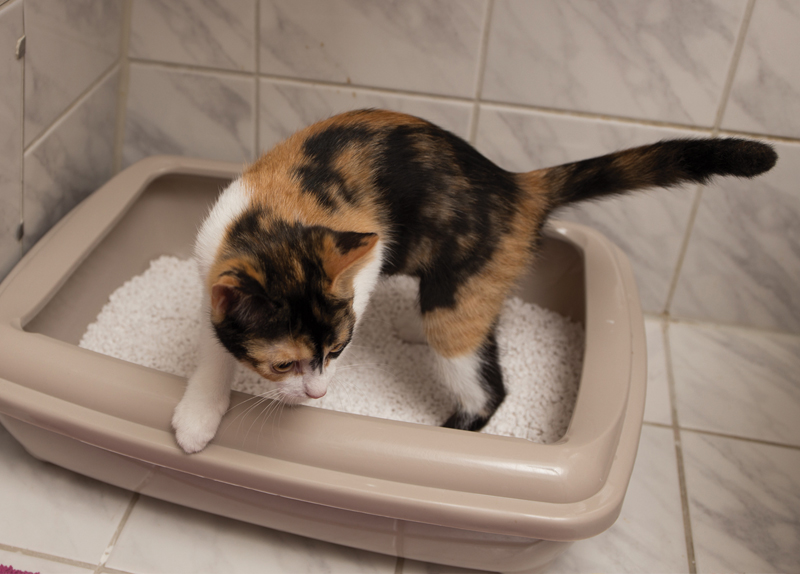 According to a new study, cat poop may reduce people's fear of failure.
A type of parasite called toxoplasma is common in cat feces, especially for outdoor cats. People who keep cats at home can easily catch the parasite just from cleaning the litter box. It can also be caught from working in a garden or from eating meat that hasn't been cooked properly.
When rodents are infected with the parasite, it makes them lose their fear of cats. Cats will easily catch these rodents and then catch the parasite themselves. The parasite reproduces in a cat's body.
Now, scientists are saying that this parasite might also reduce fear in people, not just rodents. The new study found that people who are infected with it are more likely to major in business at university and more likely to start their own business than other people. They are bigger risk-takers!
The research has only shown a link, not proof. But we do know that toxoplasma can get into people's brains. It has already been linked to a number of bad outcomes in people, including car accidents, mental illness, neuroticism, drug abuse, and suicide.
Scientists think that the parasite could affect hormones or messenger chemicals in the brain called neurotransmitters.
Toxoplasma can cause serious illness for people with weakened immune systems. Pregnant women who are infected can have miscarriages or unhealthy babies. These people should stay away from cat litter boxes and raw meat.
Otherwise, most people who are infected will not even know it. Our immune system usually controls the virus so we don't have any symptoms. In the U.S., more than 30 million people carry the virus.
The recent study was a collaboration between the business department and the biology department at the University of Colorado.
They tested almost 1,500 students and almost 200 other people attending a seminar on starting a business. 22 percent of the people tested had been infected with toxoplasma at some point.
Among the students, people infected were 1.4 times more likely to major in business and 1.7 times more likely to focus their studies on management and entrepreneurship.
The infected people who attended the seminar were 1.8 times more likely to start their own business.
The researchers plan to continue searching for links between the parasite and human behavior. Next, they want to see whether it affects conservatism. After that, they are going to study whether business success is related.
People who are infected with toxoplasma are more likely to start businesses, but are they more likely to succeed as well?