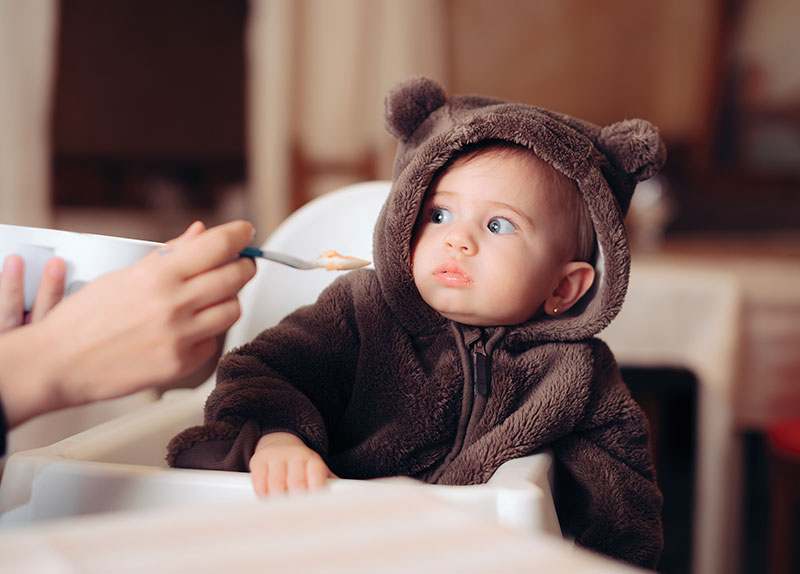 Do you have any foods that you just can't bring yourself to try? Being picky about one's food choices is an extremely common behavior in early childhood. Most people eventually grow out of these instinctive aversions, but plenty of people still go on to be incredibly selective with their foods as adults ? choosing to eat from only a very limited group of foods. This has led many to question what it is that causes some people to become picky eaters when there are others who are willing to try pretty much anything that is edible.
Picky eating is a collective term for certain behaviors that range from exhibiting extreme food preferences and consuming an inadequate variety of foods to restricting the intake of entire food groups and being unwilling to try new foods. While a certain level of pickiness is normal in children, prolonged and extreme picky eating can lead to nutrient deficiencies, which could, in turn, affect one's growth, development, and mental health. In addition, such picky eating habits can become more entrenched and difficult to rectify the longer they go on. According to experts, these unhealthy palates may be shaped by a combination of biological factors and environmental influences.
Multiple studies have demonstrated that our palates have a lot to do with genetics, or nature. We know by now that there are genes that affect our sense of taste and smell. A well-known example of this is how a particular group of olfactory receptor genes called OR6A2 has been linked to the taste perception of cilantro, allowing some to strongly perceive the soapy-flavored aldehydes in the leaves. Genes, particularly the taste receptor gene TAS2R38, have been found to influence whether you can taste the bitter compound phenylthiocarbamide (PTC) as well.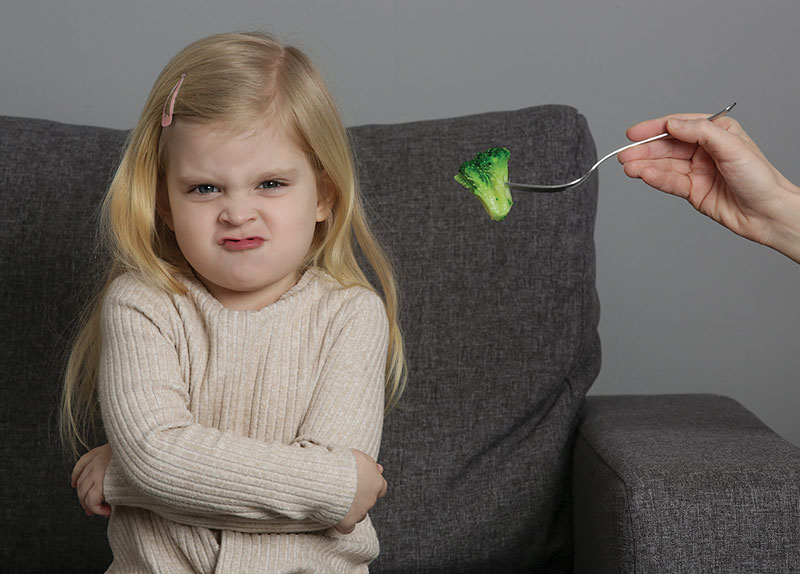 But, that's not all, human tastes are strongly influenced by both environment and experience. Some research suggests that certain food preferences may begin to develop in the womb with exposure to different flavors and odors via amniotic fluid. This process would continue after birth via breast milk. These sensory experiences may sensitize the infant to certain tastes and smells and can even physically change the brain, directly impacting what the baby will eat and drink in the future. Even at later ages, repeated positive experiences have been known to make certain foods more palatable, especially when combined with peer or social influences.
Picky eating is also often associated with neophobia, or the fear of new and unfamiliar experiences. While there is no single identified cause for food-related neophobia, some studies suggest it is both passed down as an inherited trait and influenced by one's environment. That means if your parents are neophobes, there's a good chance that you will be as well. In this case, familiarity breeds comfort, and children are likely to acquire their parents' tastes, as they would be more accustomed to the foods that their parents would make for them.