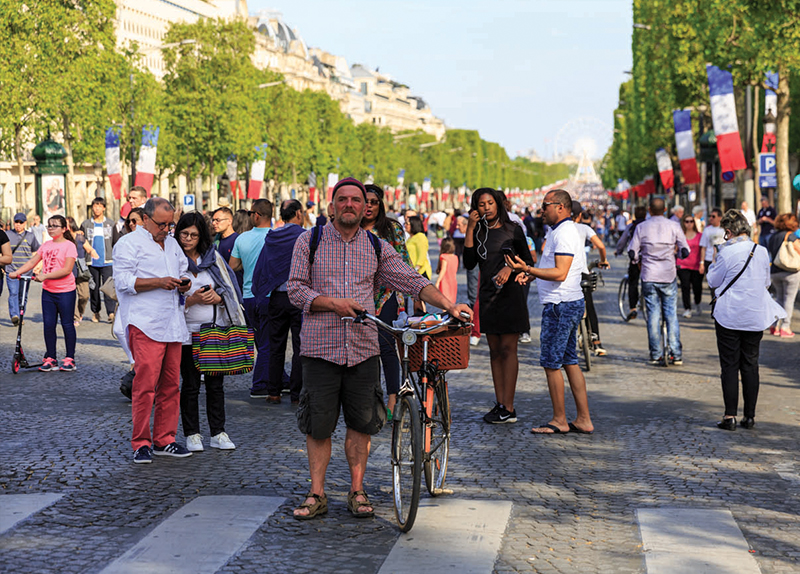 Paris is going car-free once a month. From now on, cars will no longer be allowed in the city center on the first Sunday of every month. The plan is part of city mayor Anne Hidalgo's "Paris Breathe" initiative, and it goes into effect on Oct. 7.
The goal of the policy is to improve air quality and to allow pedestrians more access to public space. It's going to cover four districts, while some other areas have rolled out a similar policy on their own.
Under the new rules, only people on foot, rollerblades, bikes, and scooters will be allowed on the streets from 10 a.m. to 6 p.m. There will be some exceptions for taxis, public transportation, and delivery vehicles, but they will only be allowed to enter and exit at certain points. They will also have to maintain a strict speed limit of 20 km per hour.
Parisians support the new policy. In fact, the city has celebrated a car-free day once a year for a number of years, so it's really just an extension of that.
Paris has been working to reduce cars for a long time now. Since 1990, the number of vehicles on the roads has dropped by 45 percent. Last year, in an effort to improve air quality, the city announced that diesel vehicles will be banned in 2024.