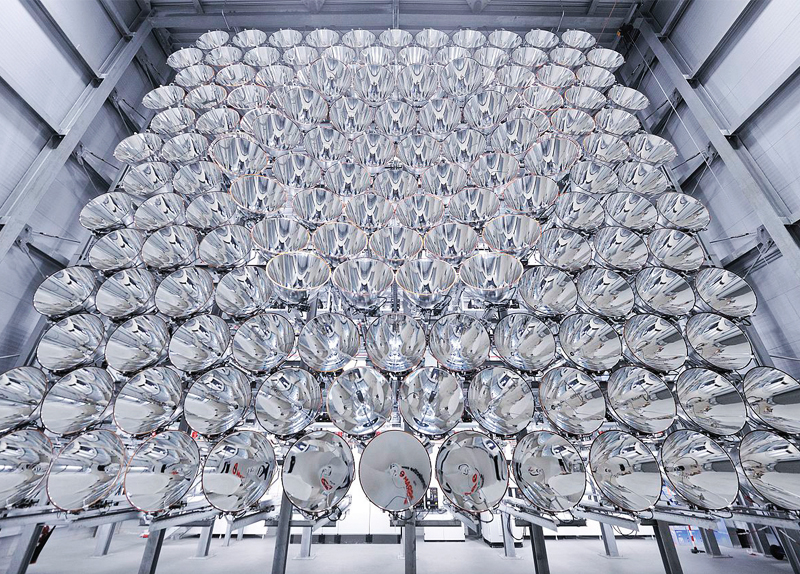 In Germany, sunlight can be switched on and off.
A group of German scientists have recently assembled an artificial sun made up of spotlights, which, when turned on, have a combined intensity 10,000 times stronger than the light the Earth receives from the sun.
Researchers at the DLR Institute for Solar Research in J?lich made the world's largest setup of 149 film projector spotlights and called it "Synlight." It uses xenon arc lamps which produce a bright white light that resembles natural sunlight. Synlight's temperature can rise up to 3,500 degrees Celsius, around two to three times the temperature of a blast furnace.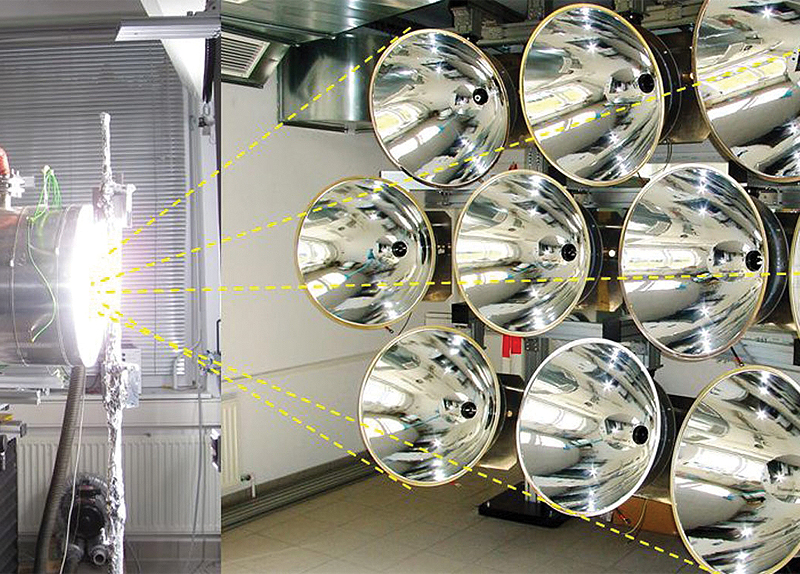 "If you went in the room when it was switched on, you'd burn directly," Bernard Hoffschmidt from the DLR told The Guardian.
The solar simulator costs around $3.7 million to build and currently uses a huge amount of energy. Switching the Synlight on for four hours requires as much electricity that a four-person household would use in a year.
The goal of the experiment is to determine the optimal conditions needed in using natural sunlight to power a reaction that produces hydrogen fuel, an environmentally-friendly alternative to fossil fuels.