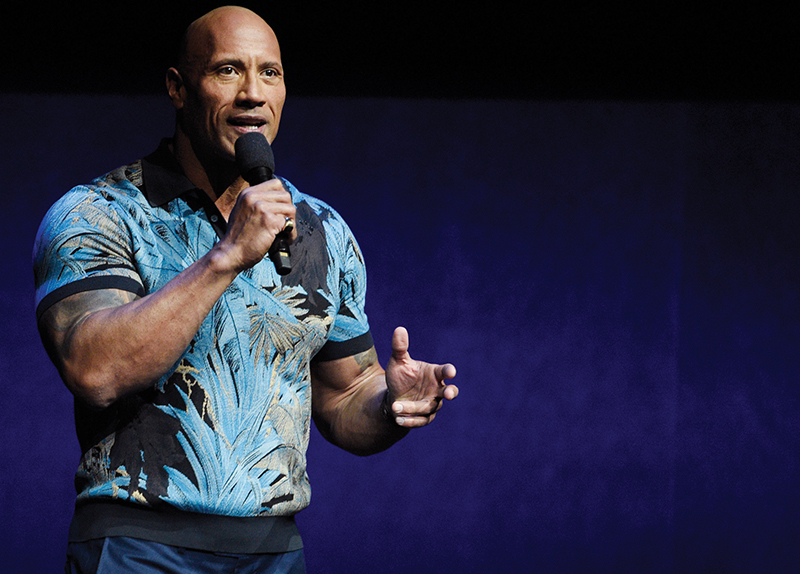 In an Instagram video that was uploaded on Sept. 3, actor Dwayne Johnson said that he and his family had tested positive for COVID-19 but have now recovered. The 11-minute-long video has more than 11.6 million views and reminds us that anyone is susceptible to the coronavirus.
The actor and former wrestling star said, "I can tell you that this has been one of the most challenging and difficult things we have ever had to endure as a family. And for me personally, too, as well, and I've gone through some doozies in the past."
Johnson explained that he, his wife, and two youngest daughters had contracted the virus from close family friends. Luckily, his children only had minor symptoms. "They had a little sore throat the first couple of days, but other than that, they bounced back. It's been life as normal, happy babies running around and playing," Johnson said.
In the video, he also stressed the importance of wearing a face mask. "This baffles me that some people out there, including some politicians, will take this idea of wearing a mask and make it a political agenda," Johnson said. "Wear your mask. It is a fact, and it is the right thing to do. And it's the responsible thing to do."
Johnson's heartfelt message about family and safety struck a chord with many people. "I don't care what political party you're affiliated with. I don't care what part of the world you're from. I don't care what your skin color is, what your job is, what your bank account says. I don't care. I do care about all of you. And I do not want you or your entire family to get COVID-19," he said.