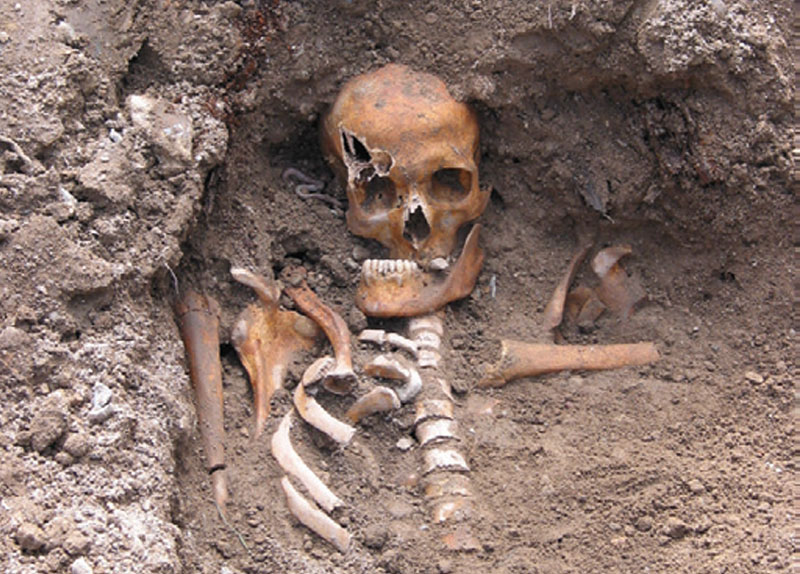 In late January, excavators in Sweden discovered a human skeleton in the basement of a building. It is thought to be more than four centuries old.
Although it is still being analyzed, experts believe the skeleton, which was found on the island of Kvarnholmen, is a remnant of a war that took place between the Swedes and the Danes. Known as the Kalmar War, it was fought between 1611 and 1613. Ending with the Treaty of Knared, the war resulted in Sweden's acceptance of Denmark's sovereignty over the northern Norwegian coast.
"A number of skeletons have already been found on Kvarnholmen, so it's not a huge surprise that another one turns up," local curator Jenny Sundstrom told Barometern, a Swedish newspaper.
In fact, a different skeleton from the same war was found on the island in 2013. Archaeologists believe it belonged to a soldier, but they are still unsure whether he was Danish or Swedish.
Although a 400-year-old skeleton may sound impressive, archeologists made an even more incredible discovery in Egypt last November. They found the skeletal remains of a woman who died towards the end of her pregnancy around 3,500 years ago.