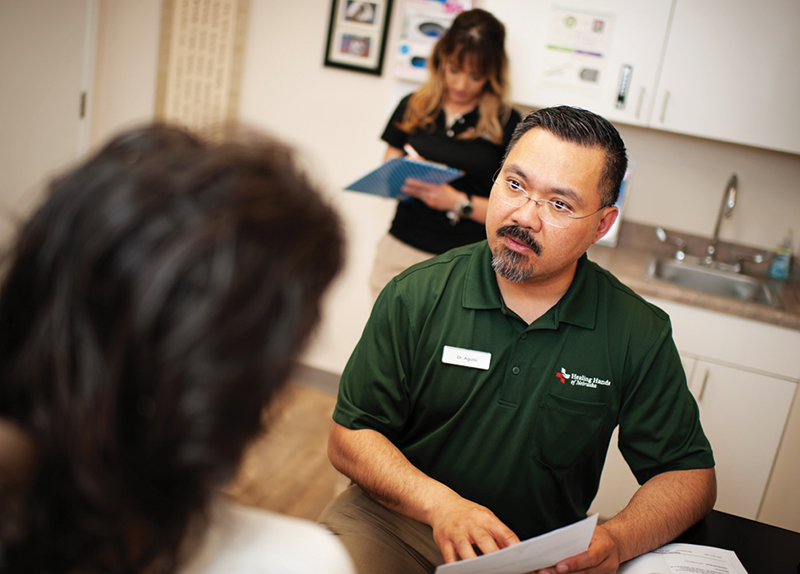 Medical bills in the United States can be astronomical, so one surgeon in Nebraska is offering volunteer work for patients who are struggling financially.
Demetrio Aguila, a doctor who operates the Healing Hands of Nebraska clinic, launched the M25 Program about six months ago. According to his clinic's website, "The M25 Program lifts the body, mind, and soul of patients and our community by offering a way to pay for healthcare by donating time through community service."
Although his clinic allows payments to be split into installments, Dr. Aguila prefers the M25 Program, which determines how much volunteering a patient must complete in order to pay their medical bills. A bill of $5,000 (W5.9 million), for example, would require about 250 hours of community service.
Dr. Aguila told CBS News, "We can't ignore the people in our own backyard. We want to be able to offer hope to patients who have lost hope medically." He continued, "I don't care if you're a multi-billionaire or if you're the guy on the street corner with a Styrofoam cup. You get offered the same options. Why? Because it's fair."
Jeff Jensen, who completed 560 hours of service at a Christian volunteer network to pay for his operation, said, "The M25 Program is not about money. If people come together to help other people, then your community thrives." Jensen did not complete the charity work alone, as students from the University of Nebraska took part in it as well.
Eight of Dr. Aguila's patients have either completed or enrolled in the program so far.